Yield: 30 wings
Skill level: Medium
Spice level: Hot!
Cherry habanero hot sauce elevates chicken wings to new heights! Superfresh cherries add a whole new level of sweetness to the sauce, but watch out, the habaneros bring some lip-smackin' heat!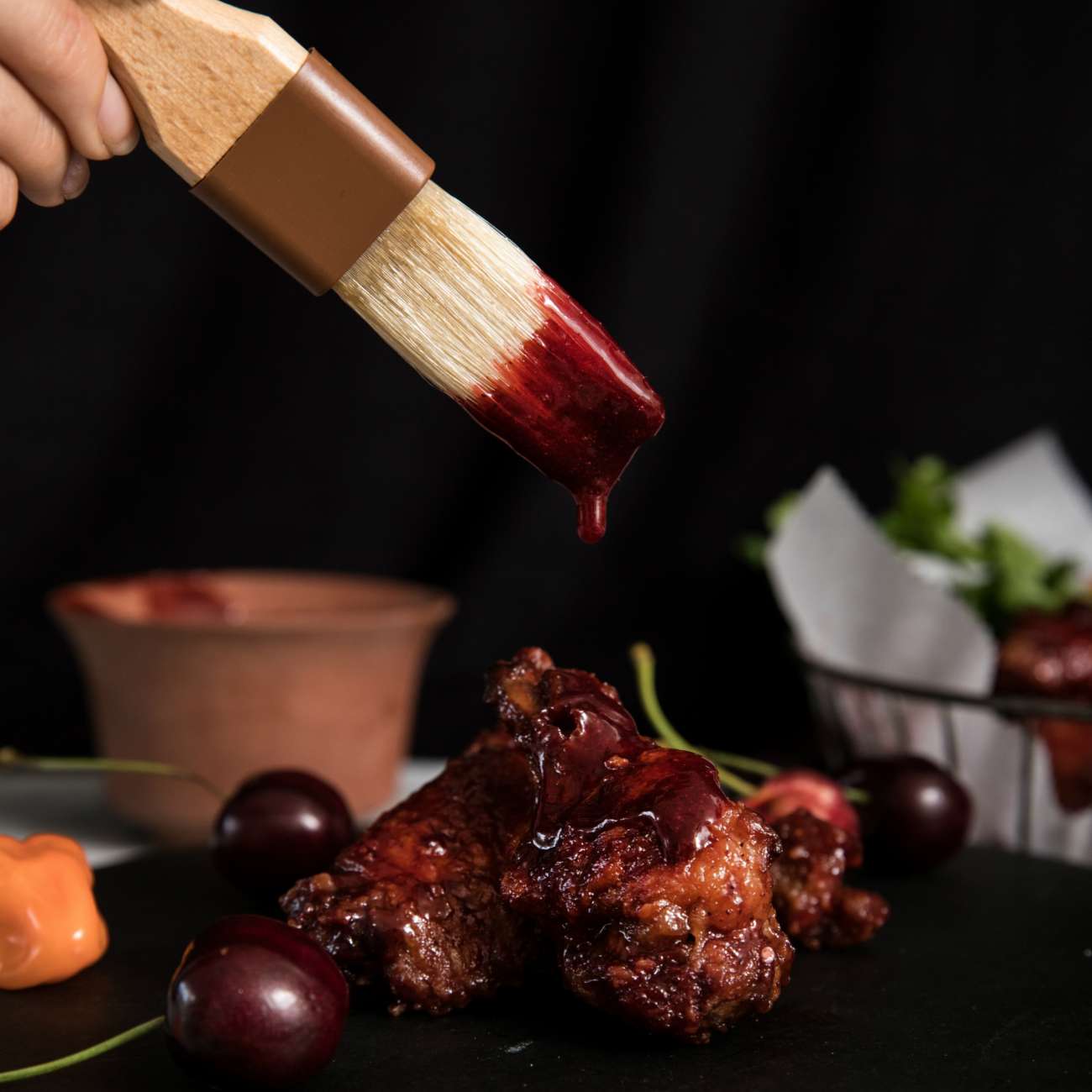 Ingredients
⅔ cup all-purpose flour
3 teaspoons fine sea salt, divided
3 pounds chicken wings, cut in half at the joint, wing tips discarded
1 pound Superfresh Dark Sweet Cherries, stemmed, pitted, and chopped
½ cup honey
¼ cup apple cider vinegar
2 habanero peppers, stems removed
1 tablespoon chili powder
4 tablespoons unsalted butter, softened, divided
Blue cheese dressing
Directions
Preheat oven to 425°F. Grease 2 large baking sheets.
In a large bowl, whisk together flour and 2 teaspoons salt. Coat wings in flour, shaking off excess, and place in a single layer on baking sheets.
Bake for 25 minutes or until starting to brown. Flip wings and return to oven until browned and crispy, about 15 minutes more.
While wings bake, in a medium saucepan combine cherries, honey, vinegar, peppers, chili powder, and remaining 1 teaspoon salt. Bring mixture to a boil, then reduce heat, cover, and cook until cherries are softened, about 10 minutes.  Uncover and simmer until thickened, 15-20 minutes. Puree with an immersion blender or in an upright blender. Taste and add more salt or vinegar if needed.
When wings are done, transfer half the sauce to a large bowl and add 2 tablespoons butter. Toss half the wings in the sauce and transfer to a serving platter. Repeat with remaining wings, sauce, and 2 tablespoons butter.
Serve wings hot with blue cheese dressing.