Skill level: Easy
Rainier cherries are a summer favorite for their sweet flavor, beautiful color, and non-staining flesh. Rainier's are the perfect addition to these cherry scones for these reasons! These simply sweet pastries, paired with the fresh fruit combine for a yummy breakfast, snack, or dessert for the whole family!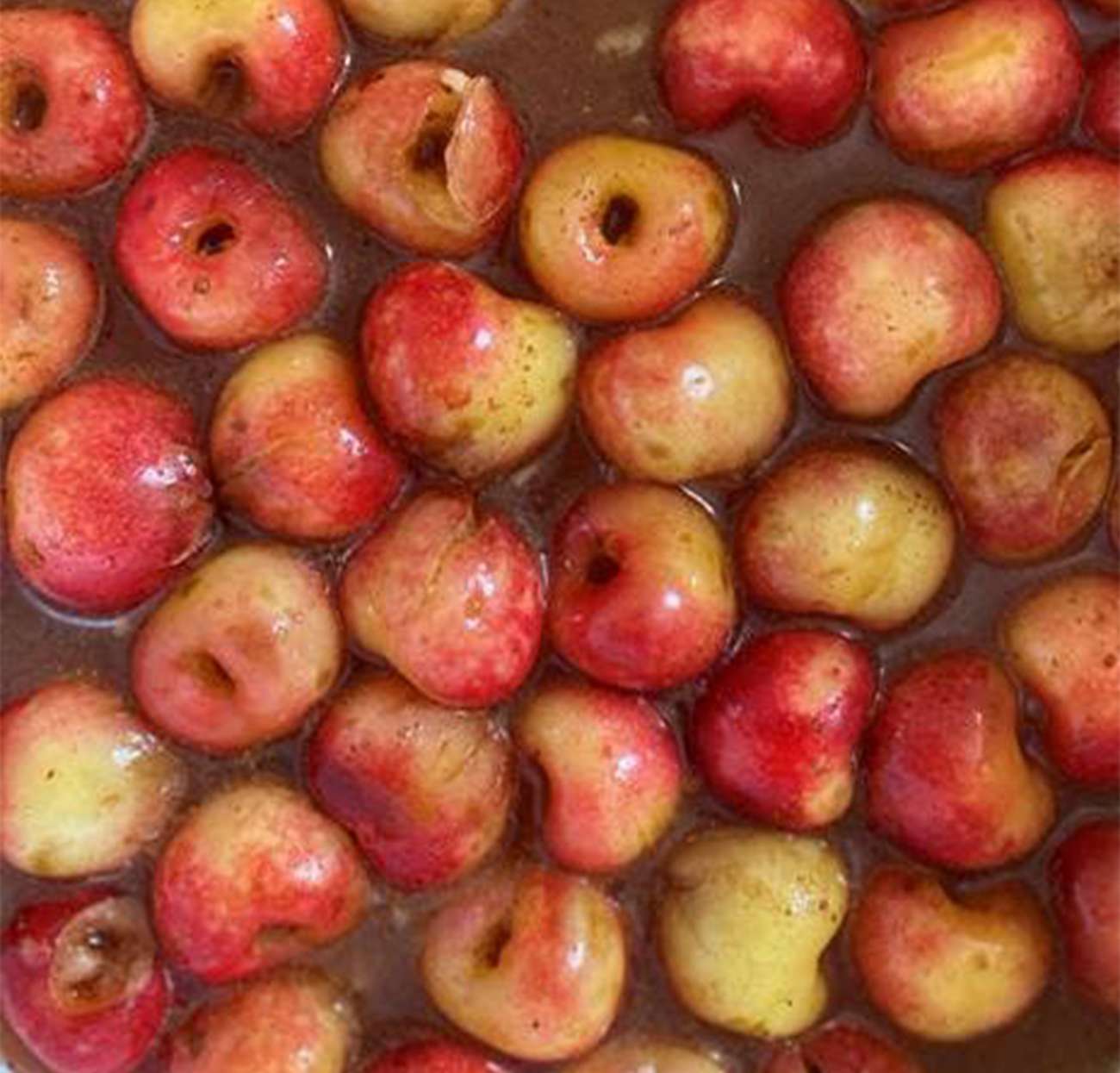 Ingredients
1 cup Rainier cherries, cut in halves or quarters
1 cup flour, plus additional for rolling out dough
¼ cup brown sugar
1 ½ teaspoon baking powder
½ teaspoon salt
¼ cup cold, unsalted butter
¼ cup heavy cream
1 teaspoon vanilla
1 egg
Directions
preheat oven to 400°F.
Mix flour, brown sugar, baking powder, & salt.
Cut butter into small squares and add to dry ingredients. Use hands to mix in butter until dough looks like crumbs.
Mix in heavy cream, egg, and vanilla.
Gently stir in cherries - if cherries are too soft feel free to freeze for 10 minutes.
Flour surface and gently knead out dough. Once rolled out, cut dough into triangles.
Bake on a parchment lined sheet for 20 minutes.
Recipe created by ddotts for Superfresh Growers.