Skill level: Moderate
Don't wait for the holidays to enjoy your apple pie! Light and flaky pie crust filled with spiced Autumn Glory apples and topped with the perfect oatmeal crumble. These Autumn Glory apple pie bars will have you enjoying your favorite holiday treat without having to pick up a fork!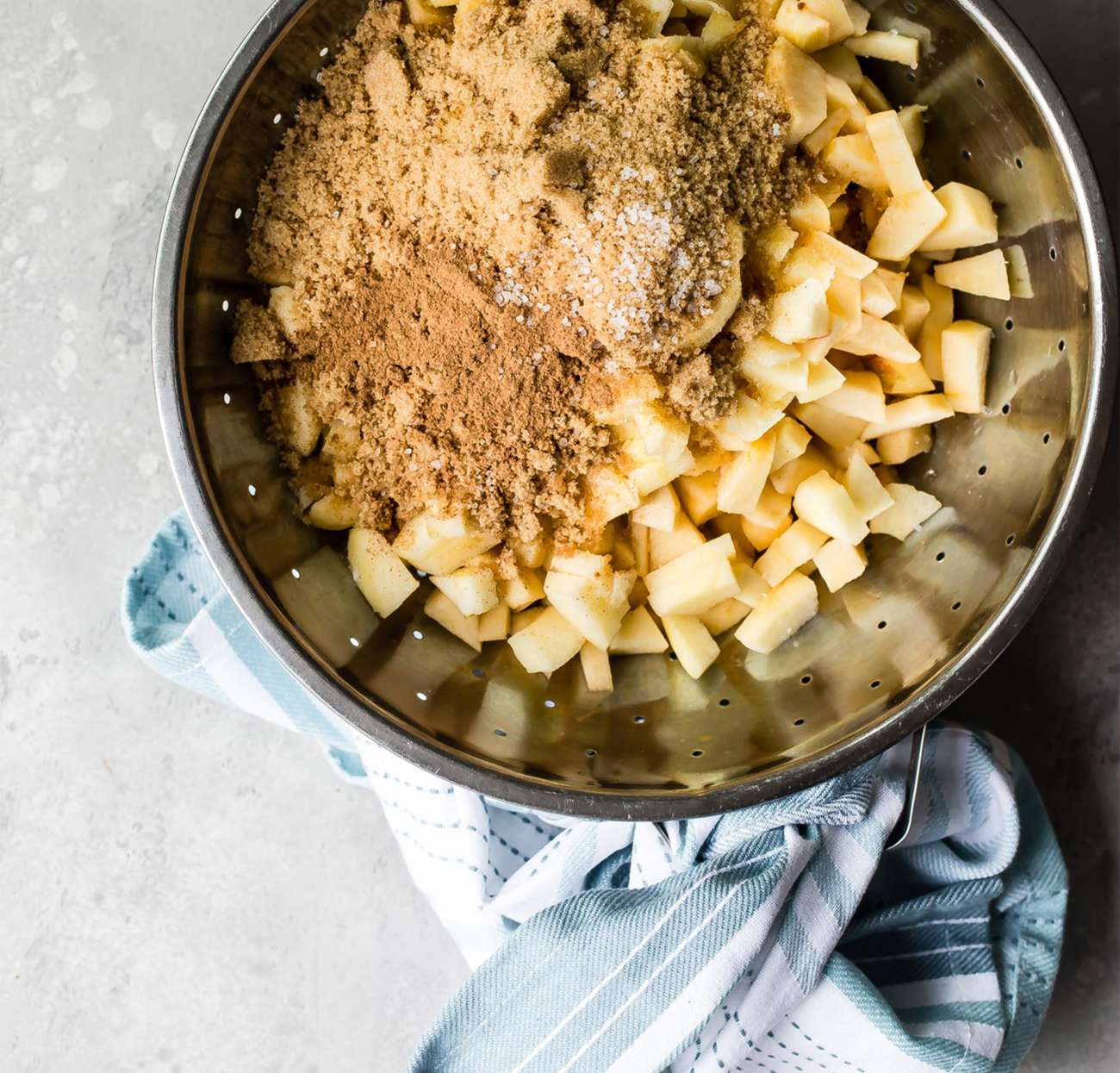 Ingredients
2 ½ cups flour
8 ounces unsalted cold butter, diced
6 tablespoon iced water
1 teaspoon sugar
4 - 5 Autumn Glory® apples (about 7 cups diced)
1 cup brown sugar
1 teaspoon cinnamon
½ teaspoon flaky sea salt
Topping
1 cup all-purpose flour
½ cup cold butter, grated
¼ cup sugar
¼ cup brown sugar
¼ cup rolled oats
½ teaspoon cinnamon
Glaze
1 cup powdered sugar
3 tablespoons milk
1 teaspoons vanilla extract
Directions
Preheat oven to 400 degrees F°.
Combine the flour and diced butter in a food processor.
Add sugar and iced water to food processor. Pulse until the dough forms a ball.
Cover with plastic wrap and store in fridge while you prepare the filling.
Core and peel the apples before dicing.
Add diced apples to a bowl with brown sugar, cinnamon, and salt.
Toss well and let rest while you make the slab pie.
Take the dough from the fridge and roll it out large enough to fill a 15x10x1 inch baking pan, making sure to leave a slight overhang of dough.
Place the dough sheet into the pan and press down around the edges making sure to fit it in nicely.
Trim any dough around the edges.
Take the apple filling and place it into the pie crust, spreading the apples out to fit evenly and covering any gaps you can see.
In a separate bowl, make the topping by combining the flour, grated butter, both sugars, oats and cinnamon.
Sprinkle the topping evenly over the apples and bake in the oven for about 45-50 minutes.
Once the slab pie is baked, make the glaze by whisking the powdered sugar, milk and vanilla together until smooth.
Use a spoon to drizzle the glaze over the apple slab pie.
Slice into small squares and serve.
Recipe created by Foodness Gracious for Domex Superfresh Growers®.