Yield: 2 sandwiches
Skill level: Easy
This sandwich was designed to be vegan (using vegan cheese and vegan mayo) but is delicious non vegan as well. It's as if a cross was made between chicken salad and tuna salad, but plant-based. Protein from chickpeas, delicious sweetness from Superfresh Dark Sweet cherries, and a touch of crunch from the sunflower seeds. All wrapped up between two slices of toasty bread and your favorite melty cheese.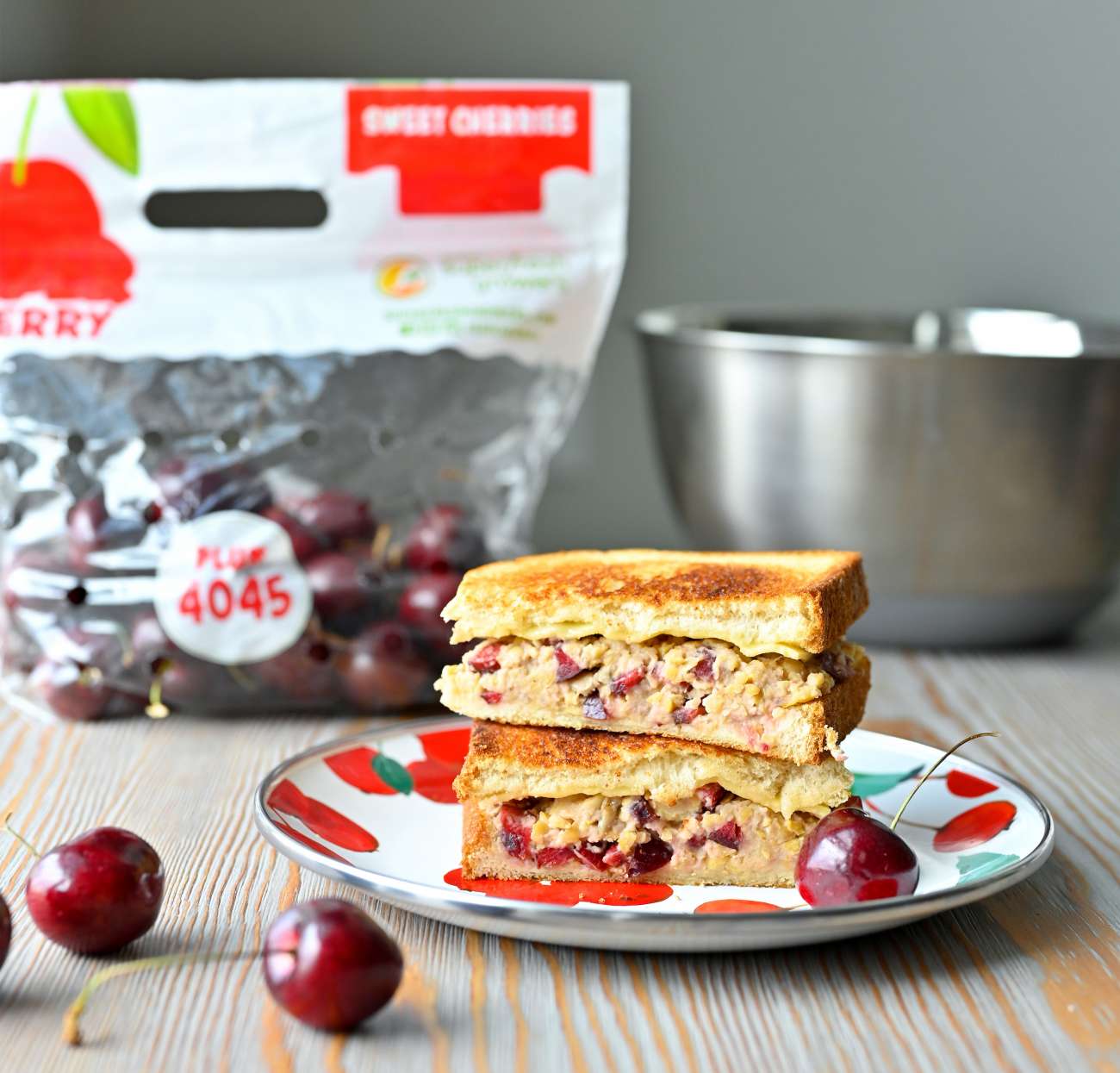 Ingredients
15 ounce can of chickpeas, drained and peeled (optional, but recommended)
6 large Dark Sweet cherries, or 8 small ones, pitted and diced
1 tablespoon mayo or vegan mayo
¼ teaspoon red wine vinegar
1 teaspoon sweet relish
1 teaspoon roasted sunflower seeds (apple cider vinegar flavored ones taste great)
For assembly
4 pieces of bread
2 slices of smoked Gouda cheese (or cheese of choice)
Directions
Mash the chickpeas in a medium sized mixing bowl, until all of the large pieces are broken up. Then, stir in cherries, mayo, vinegar, relish and sunflower seeds.
Add half of the chickpea mixture onto a buttered piece of bread and grill on medium heat for a few minutes until the bread is toasty brown. Simultaneously, grill another piece of bread, open-faced in the same pan with a slice of cheese on top.
After the pieces of bread are perfectly toasted, combine the sandwich, slice in half, and eat. Repeat for the second sandwich.
Recipe created by Nosh and Nourish for Superfresh Growers.