Skill level: Easy
We know what you're thinking, how did Superfresh Growers combine all of my favorite things into one delicious dish!? Ice cream, chocolate, AND sweet summer cherries combine to create this decadent homemade treat. The beautiful color of the dessert is just the cherry on top (pun intended)!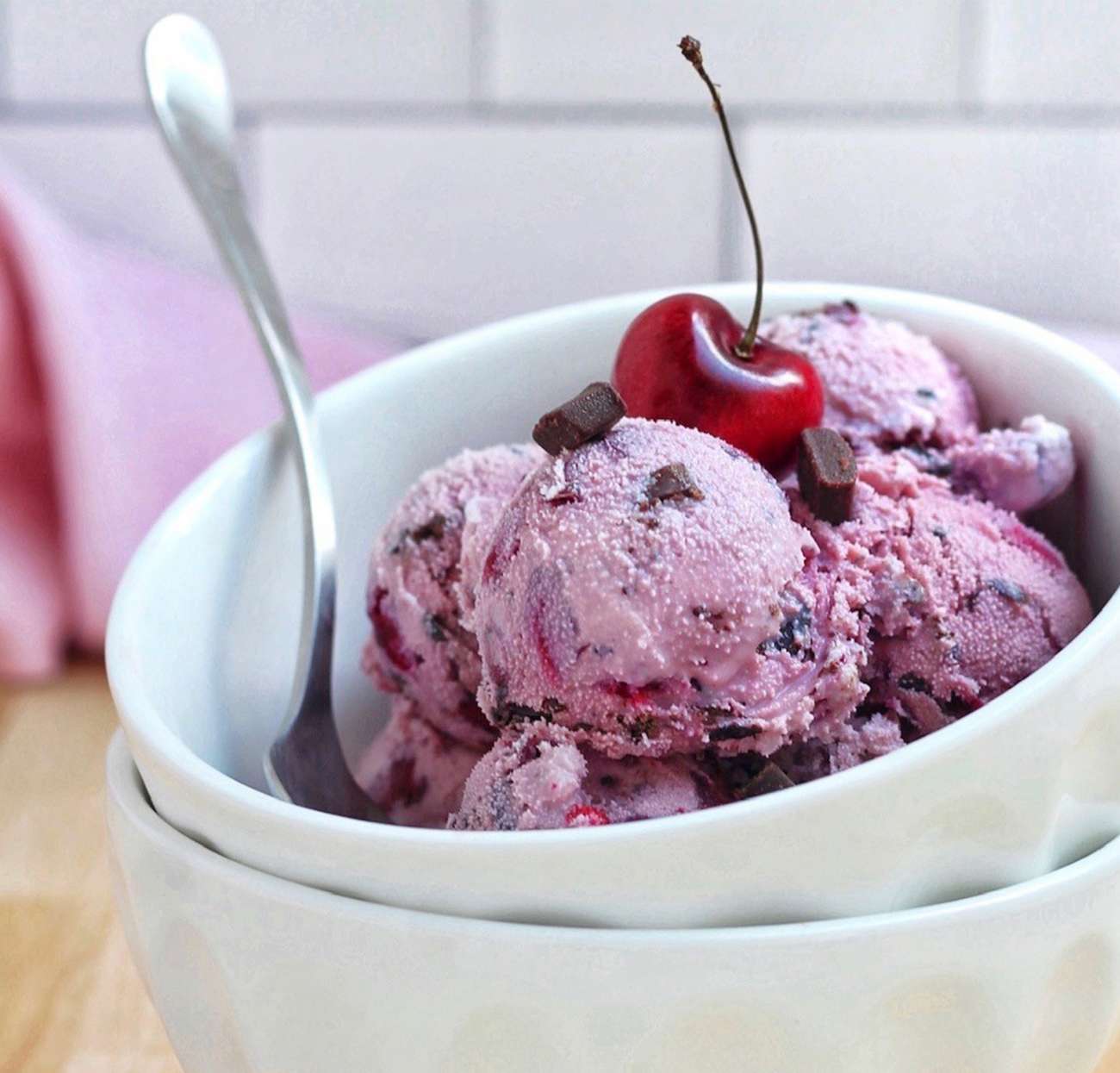 Ingredients
3 cups Super Cherry cherries, pitted and divided
¾ cup milk
1 and ¾ cups heavy whipping cream, divided
½ cup sugar
a pinch of salt
1 teaspoon fresh squeezed lemon juice
¼ teaspoon pure vanilla extract
a few large pieces of chocolate, chopped
Optional: additional fresh cherries and chocolate chunks for topping
Optional: 2 tablespoons Amaretto
Directions
Add cherries, milk, 1 cup of cream, sugar, and salt in a small pot. Heat over medium heat until hot and steaming. Reduce heat, and heat/simmer for approximately 15 minutes
Using an immersion blender, carefully blend cherry mixture until completely pureed. Alternatively, you could transfer mixture to a blender and blend it up that way.
Transfer mixture to a large mixing bowl. Stir in remaining cream and place in refrigerator.
Chill for several hours in the refrigerator until completely cooled.
Once chilled, remove from refrigerator, and place mixture into the bowl of your ice cream maker.
Stir in lemon juice and vanilla. If using Amaretto, add it here as well.
Churn mixture according to manufacturer's instructions.
Once churned, fold chopped cherries and chocolate into mixture until evenly distributed.
Transfer ice cream to an ice cream container or other freezer-safe/air-tight container and freeze for a minimum of 3 hours; preferably overnight.
Scoop and enjoy! Top with additional fresh cherries and chocolate pieces, as desired.
Recipe created by Lunches and Littles for Superfresh Growers.