If the words "cherry limeade" don't already have your ears and tastebuds perked, "whiskey sour" might do the trick! This unique, delicious (and might we add, beautiful) cocktail substitutes the lemon of a traditional whiskey sour with lime. Don't forget the drool worthy addition of our Dark Sweet cherries!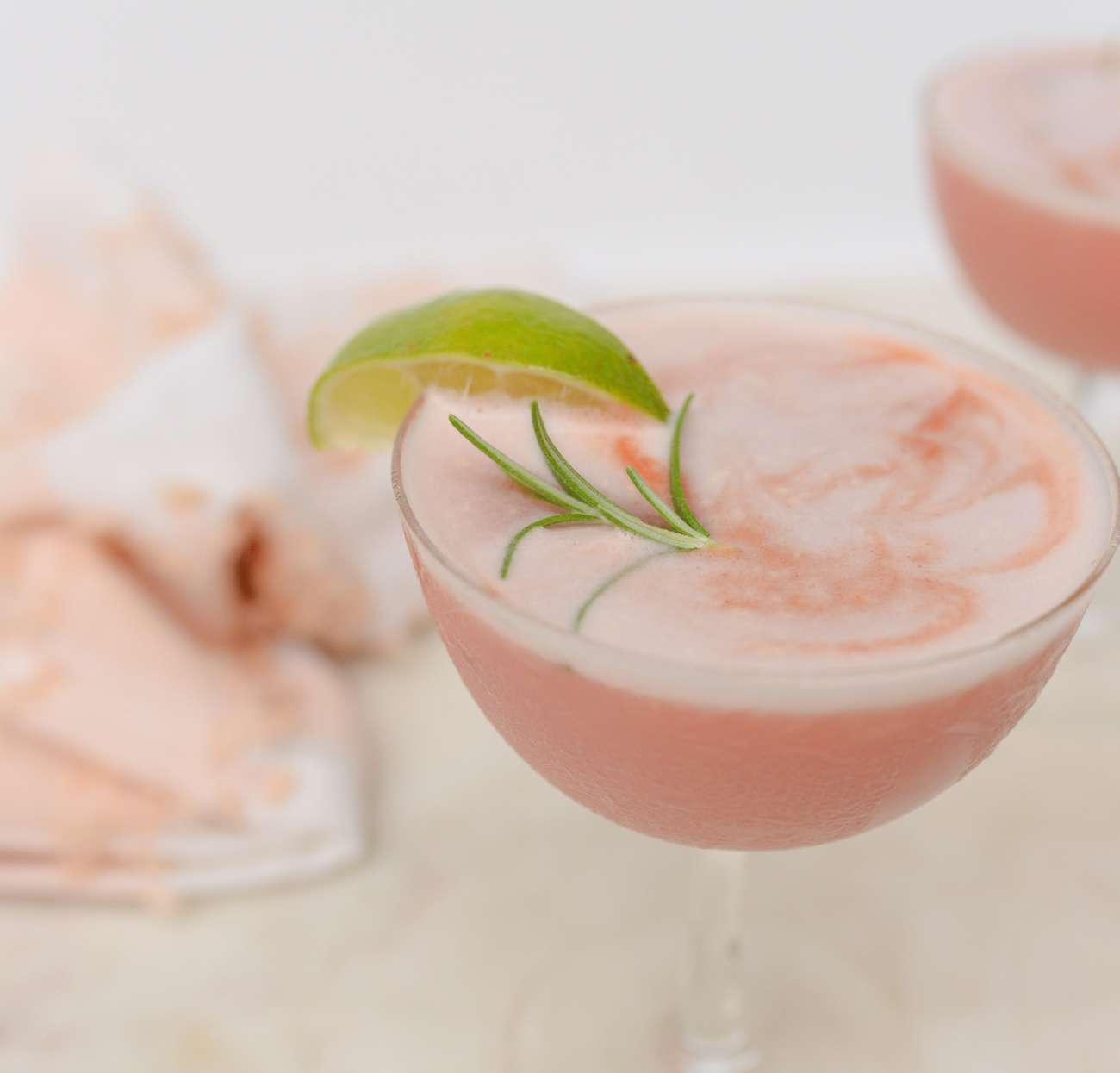 Ingredients
Cherry Syrup
1 cup of cherries, washed & pitted
1 cup of sugar
⅓ cup of water
Cherry Limeade Sour
2 oz whiskey or bourbon
½ oz of cherry syrup
1 oz lime juice
1 egg white
Bitters (optional)
Directions
Make the cherry syrup first. Combine cherries, sugar, and water into a small saucepan and bring to a boil.
Lower heat and simmer mixture, stirring occasionally. Reduce mixture for 10 minutes.
Strain mixture into container and let cool. Refrigerate until ready to use.
In shaker, combine egg white, whiskey, cherry syrup, and lime juice. Shake mixture vigorously for 10-20 seconds.
Pour drink into glass and add bitters for taste.
Garnish with a lime wedge and rosemary. Enjoy!
Recipe created by Peaches to Pearls for Superfresh Growers.