Yield: 12 pastries
These danishes are much less complicated than you may think! Puff pastry, combined with a simple cream cheese filling, and of course Autumn Glory apples! The apples are tossed with brown sugar and cardamom which creates such a lovely flavor combo!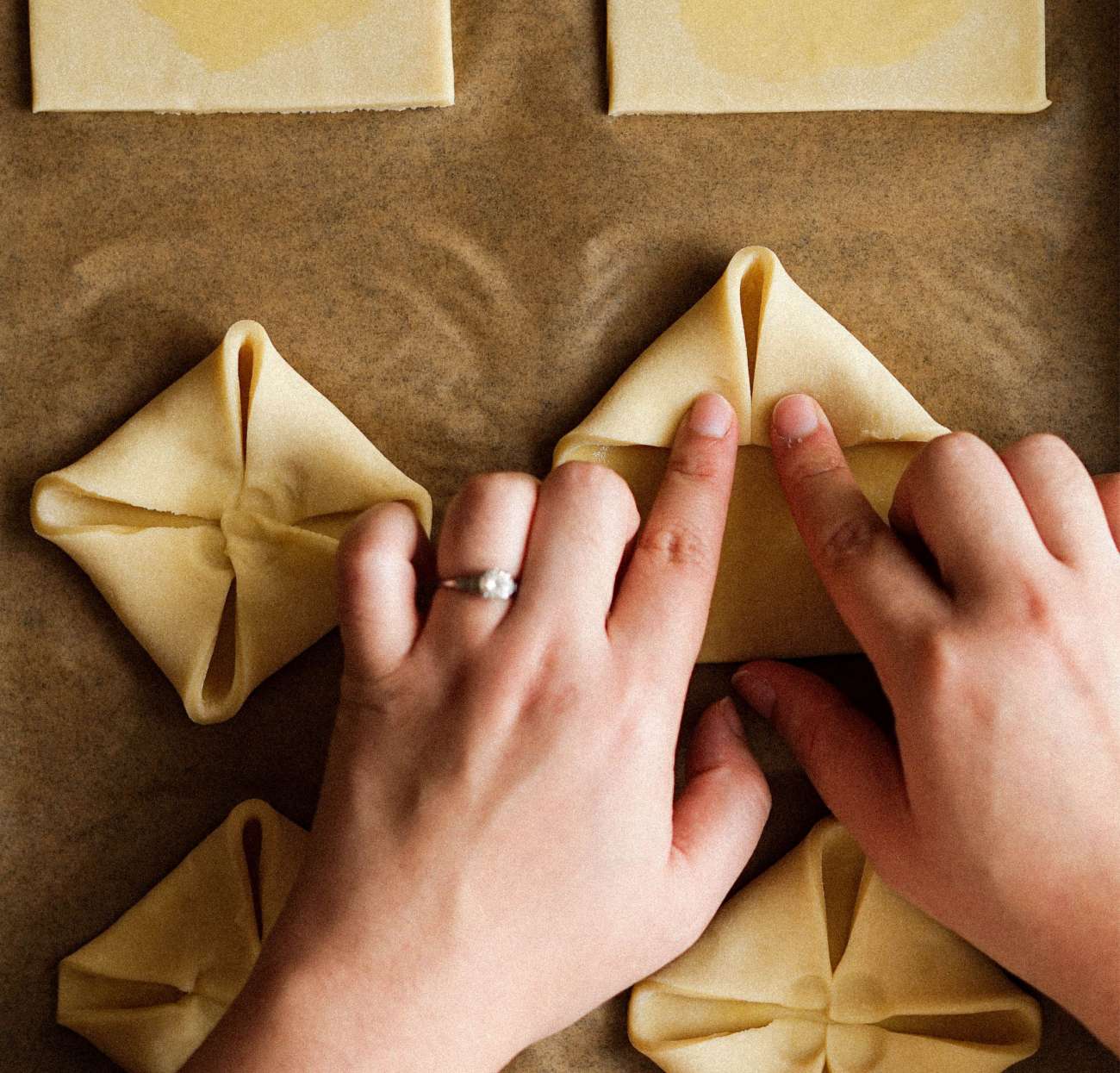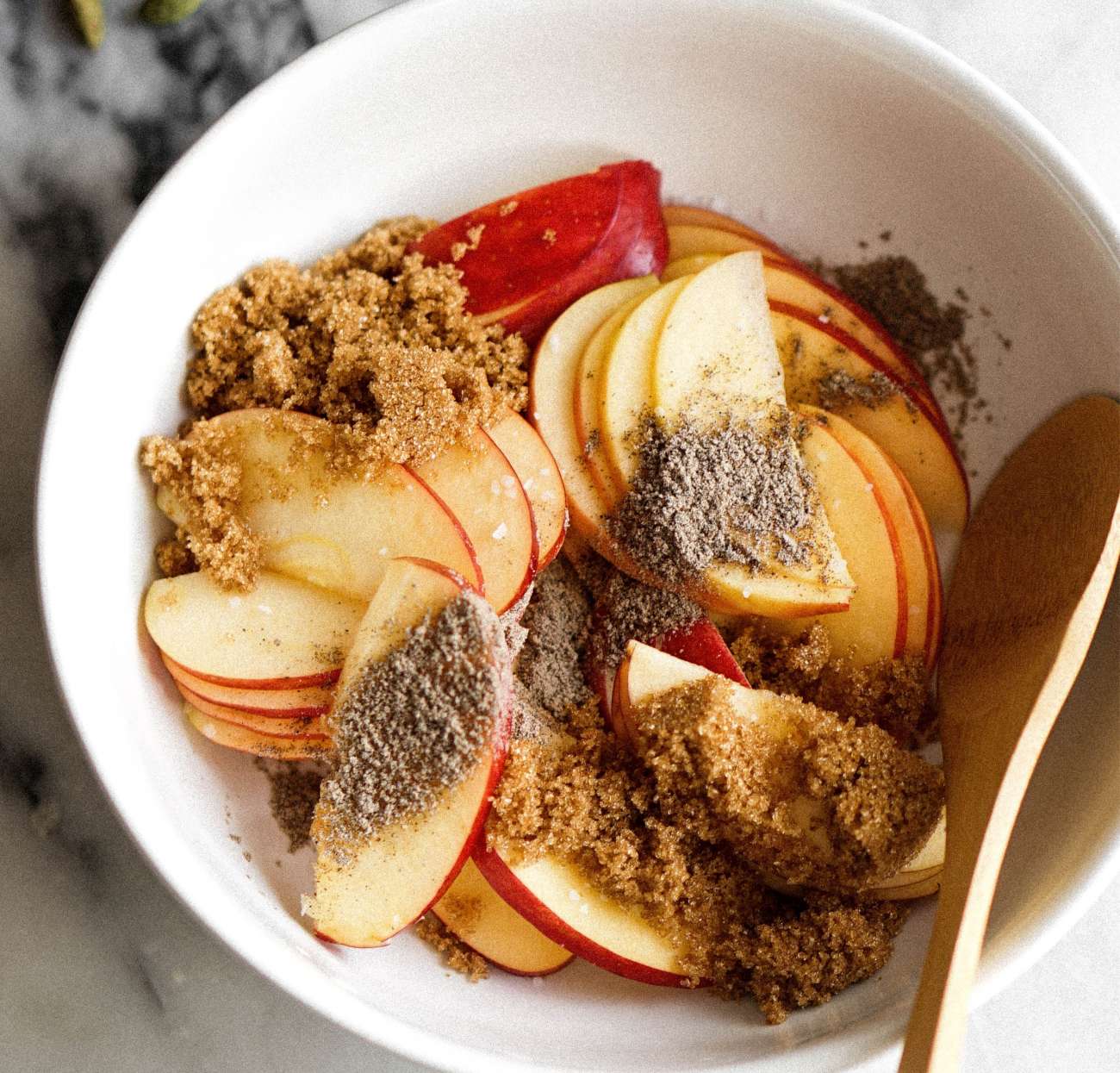 Ingredients
Filling
8 ounces cream cheese, softened
¼ cup granulated sugar
1 large egg, room temperature
1 autumn glory apples, thinly sliced
2 tablespoon brown sugar
1 teaspoon ground cardamom
¼ teaspoon salt
Pastries
1lb puff pastry, store-bought or homemade
1 large egg (for brushing)
¼ cup chopped pistachios
Glaze
3 tablespoon honey
1 tablespoon water
Directions
Preheat the oven to 450°F and line 2 large rimmed baking sheets with parchment paper or silicone baking mats.
In a medium bowl mix to combine cream cheese, sugar, and egg. In another medium bowl, mix to combine apple slices, brown sugar, cardamon, and salt.
On a lightly floured surface, roll out the puff pastry into a roughly 13x17-inch rectangle. Trim the edges to make a neat 12x16-inch rectangle
Cut into 12 4-inch squares.
Arrange 6 squares of pastry on each tray, spaced at least 1 inch a part.
In a small bowl, whisk the egg for the egg wash.
Brush the egg wash over the center of each square of pastry.
Gently fold each corner of the pastry over, bringing it towards the center, and firmly press down so it sticks (If the pastry gets a little too warm, place the trays in the fridge or freezer for a few minutes to firm back up).
Place a heaping tablespoon of cream cheese filling over the center of each, the filling will seep into the cavity of the pastry.
Arrange 3 apple slices over the cream cheese. Brush the exposed surface of the pastry with egg wash. Repeat with remaining pastries and toppings.
Bake 18 to 20 minutes, until flaky and golden brown.
In the meantime, whisk to combine honey and water in a small bowl for the glaze. After taking the pastries out of the oven, immediately brush them with the honey glaze and sprinkle crushed pistachios over the center. Allow the pastries to cool for a few minutes before serving. Serve warm or at room temperature.
Recipe created by Eat Cho Food for Superfresh Growers.