Yield: 10 Donuts
Skill level: Medium
Spiced apple donuts are a classic feature of fall, and remind us of our childhood drinking fresh pressed apple cider and picking pumpkins at a local pumpkin patch. Incorporating grated Autumn Glory® apples, creates an even better donut, requiring less sugar. This also brings out the natural caramel and cinnamon notes with Autumn Glory apple, creating an even more tasty donut that everyone will love.
Ingredients
1 cup white whole wheat flour
1 cup all-purpose flour
2 tsp baking powder
½ tsp baking soda
½ tsp salt
1 Tbsp cinnamon
½ tsp ground nutmeg
⅛ tsp ground cloves
2 large eggs lightly beaten
¾  cup milk
2 Tbsp unsalted butter melted
½ cup plain Greek yogurt
⅓ cup packed light brown sugar
1 tsp vanilla
1 Autumn Glory apple grated
 Caramel sauce, optional
 Powdered sugar, optional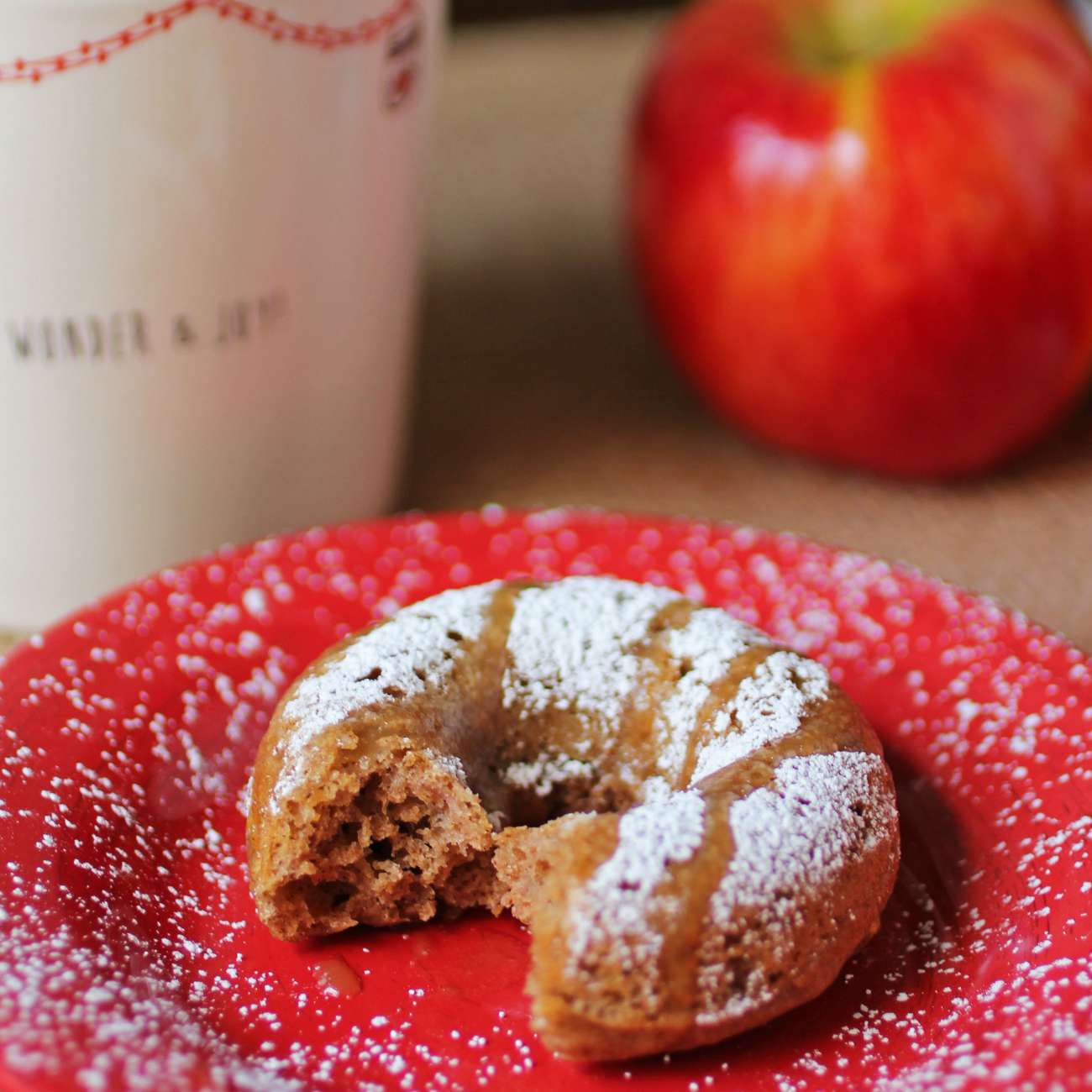 Directions
Preheat oven to 350°. Grease a donut pan with nonstick cooking spray.
In a medium size bowl, whisk together the flours, baking powder, baking soda, salt, cinnamon, nutmeg and cloves.
In a medium size bowl, whisk together the eggs, milk, melted butter, yogurt, sugar and vanilla. Stir in the grated apple.
Add the wet ingredients to the dry ingredients and stir just until combined. Fill a quart size resealable bag with half of the dough. Cut off the tip of one of the bottom corners of the bag and pipe the dough into the donut pan, until about ⅔ full. Repeat with remaining batter.
Put pan in oven and bake for 8-10 minutes or until donuts are golden brown and a toothpick inserted comes out clean. Remove from oven and let donuts cool in pan for 1 – 2 minutes. Then remove donuts from pan and let them cool on a wire rack.
Drizzle caramel sauce over donuts and dust with powdered sugar, if desired.
Recipe created for Superfresh Growers® by My Menu Pal™