Everything you love about a matcha latte with the delicious twist of blueberry syrup made with fresh berries! You can even add full blueberries to make it like a boba tea with a fun twist!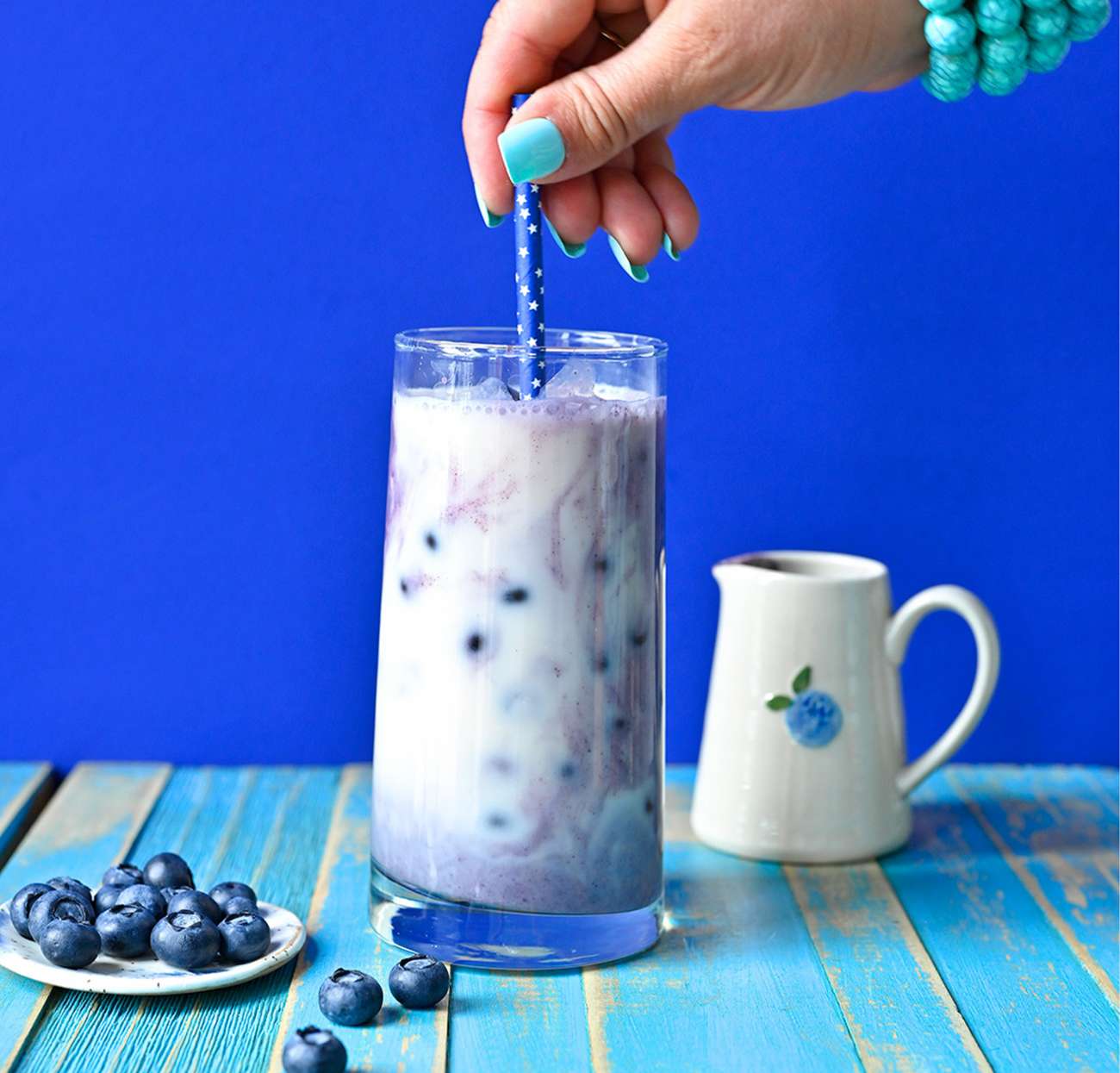 Ingredients
1 teaspoon matcha powder (we used purple matcha powder)
2 tablespoons water
¼ cup Superfresh blueberries
2 tablespoons creamer of choice
Unsweetened almondmilk (or milk of choice)
Directions
Begin by making blueberry matcha syrup. This can be made ahead of time! Combine matcha powder, water, blueberries, and creamer in a small saucepan over medium heat, stirring frequently until blueberries soften/burst.
Use the back of a fork to mash the blueberries, making the syrup more uniform in texture. Chill in refrigerator.
When ready for your latte, fill a glass with ice cubes, top ¾ full with unsweetened almondmilk (or milk of choice). Pour the blueberry matcha syrup on top. Stir.
Optional: add 2oz espresso or cold coffee!
Recipe created by Nosh and Nourish for Superfresh Growers.