Skill level: Easy
Nothing says summertime like this fresh fruit topped toast! Created using our favorite seasonal fruits, apricots and cherries. Fresh mint adds a refreshing twist to the sweet fruit. Use this recipe to create a gorgeous spread without the hassle. Simple to make, beautiful to look at, and best of all, delicious!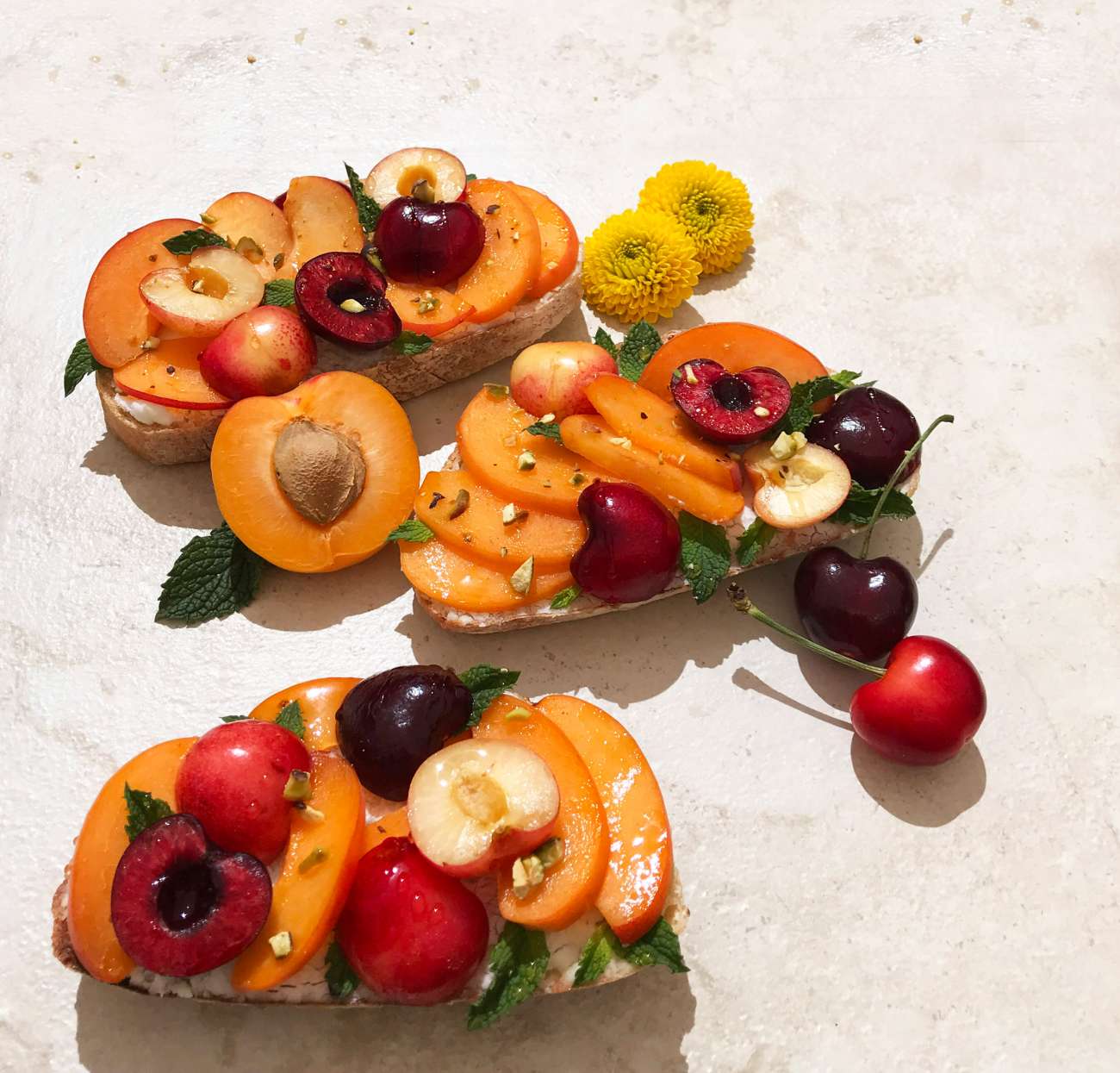 Ingredients
Superfresh apricots, sliced thin
Superfresh Dark Sweet cherries, pitted and halved
Superfresh Rainier cherries, pitted and halved
French bread
Goat cheese
Honey
Pistachios, shelled and chopped
Fresh mint
Directions
Cut French bread into thick, even slices and toast to preference. Select a bread loaf that will make the largest slices so you can top with extra fruit.
Spread a generous layer of goat cheese onto each slice. Warm toast helps the goat cheese to spread more evenly. (Cream cheese may be substituted for goat cheese)
Arrange sliced apricots and cherries to your liking on each bread slice. Add mint leaves; full or chopped, depending on preference.
Top with a thin honey drizzle, and sprinkle chopped pistachios.
Enjoy!