Yield: 2 Quesadillas
Skill level: Easy
Autumn Glory apples have found their match in this cheesy savory and meaty quesadilla. A dollop of creamy BBQ sauce adds depth to this family favorite. These quesadillas are great for a quick dinner or school/work lunch!
Ingredients:
1 Autumn Glory® apple, sliced thinly
4 flour tortillas
12 slices Black Forest uncured ham
8 ounces shredded cheddar cheese
6 gouda slices
⅓ cup plain Siggi's yogurt
⅓ cup Kansas City BBQ sauce
Butter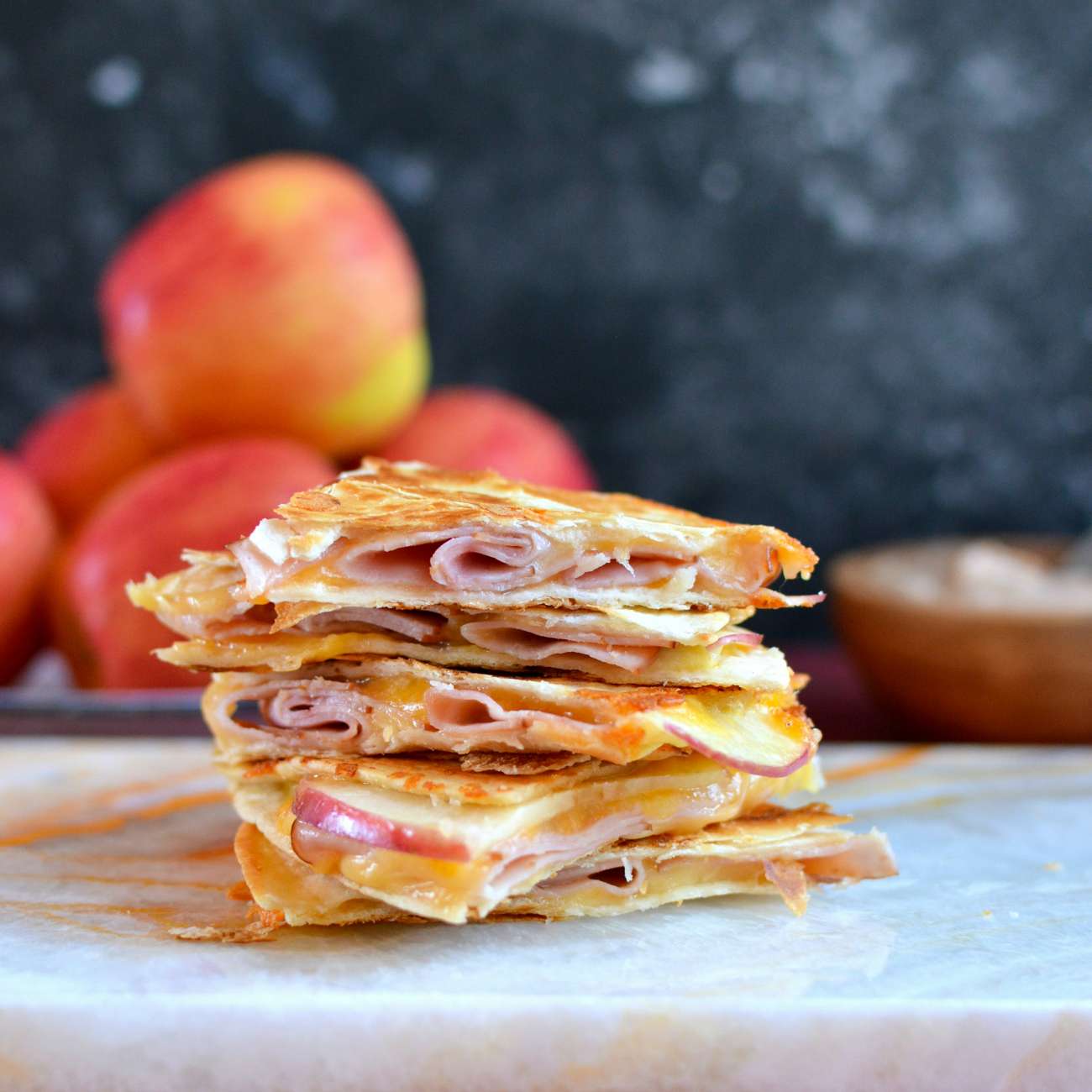 Directions:
To make the quesadillas: For each quesadilla, place a buttered tortilla face-down in a skillet over medium heat. Then add ½ cup of cheddar cheese, 6 ham slices, apple slices, and 3 gouda slices, then top with another tortilla. Cook (on both buttered sides) until the tortilla is golden brown and the cheese is melted, approximately 3 or 4 minutes per side. Slice into triangles.
To make the sauce: In a small bowl, combine the sauce ingredients (BBQ sauce and yogurt). Serve alongside the quesadillas for dipping.