Skill level: Easy
This fresh fruit salsa is the perfect recipe for potlucks and get-togethers! Its like bringing a fruit platter but so much better! Refreshingly sweet dip scooped up with a crispy tortilla chip is the key to any party-goers heart. Cinnamon sugar tortilla chips enhance the flavor notes of Autumn Glory while pairing with the rest of the delicious fruit!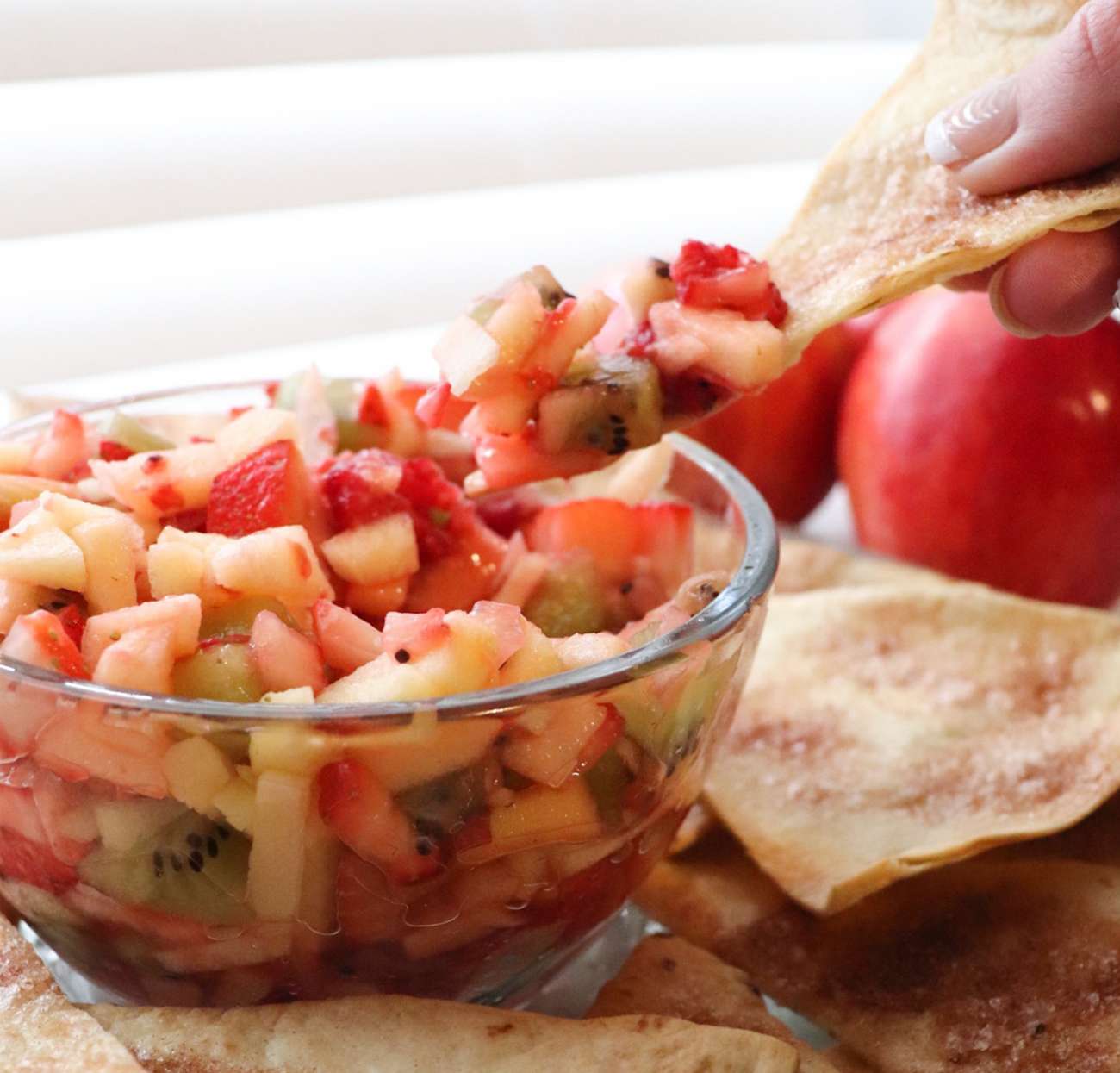 Ingredients
Salsa
3 Autumn Glory apples, peeled, cored, and diced
2 kiwi, peeled and diced
8 oz rasperries, diced
1 carton of strawberries, diced
1 teaspoon sugar
Splash of lemon juice
Chips
10 large flour tortillas
Melted butter
1 cup granulated sugar
2 tablespoons cinnamon
Directions
Preheat oven to 350°F.
In a large bowl, combine apples, kiwi, raspberries, and strawberries with a teaspoon of sugar and splash of lemon juice. Mix thoroughly.
Cover and let sit in fridge for 15 minutes.
While chilling salsa mixture, slice tortilla into 8 triangles like you would a pizza.
Lay triangles out on baking sheet and brush each slice with melted butter.
Stir together cinnamon and cup of sugar to create seasoning for chips. Evenly sprinkle over sheet of chips and bake for 8-10 minutes.
Recipe by Ddotts for Domex Superfresh Growers®