Skill level: Easy
It doesn't get much more simple and nutritious than these Autumn Glory apple bites! They are vegan, full of fiber, and great for littles and adults. So easy to make along with your kiddos as well!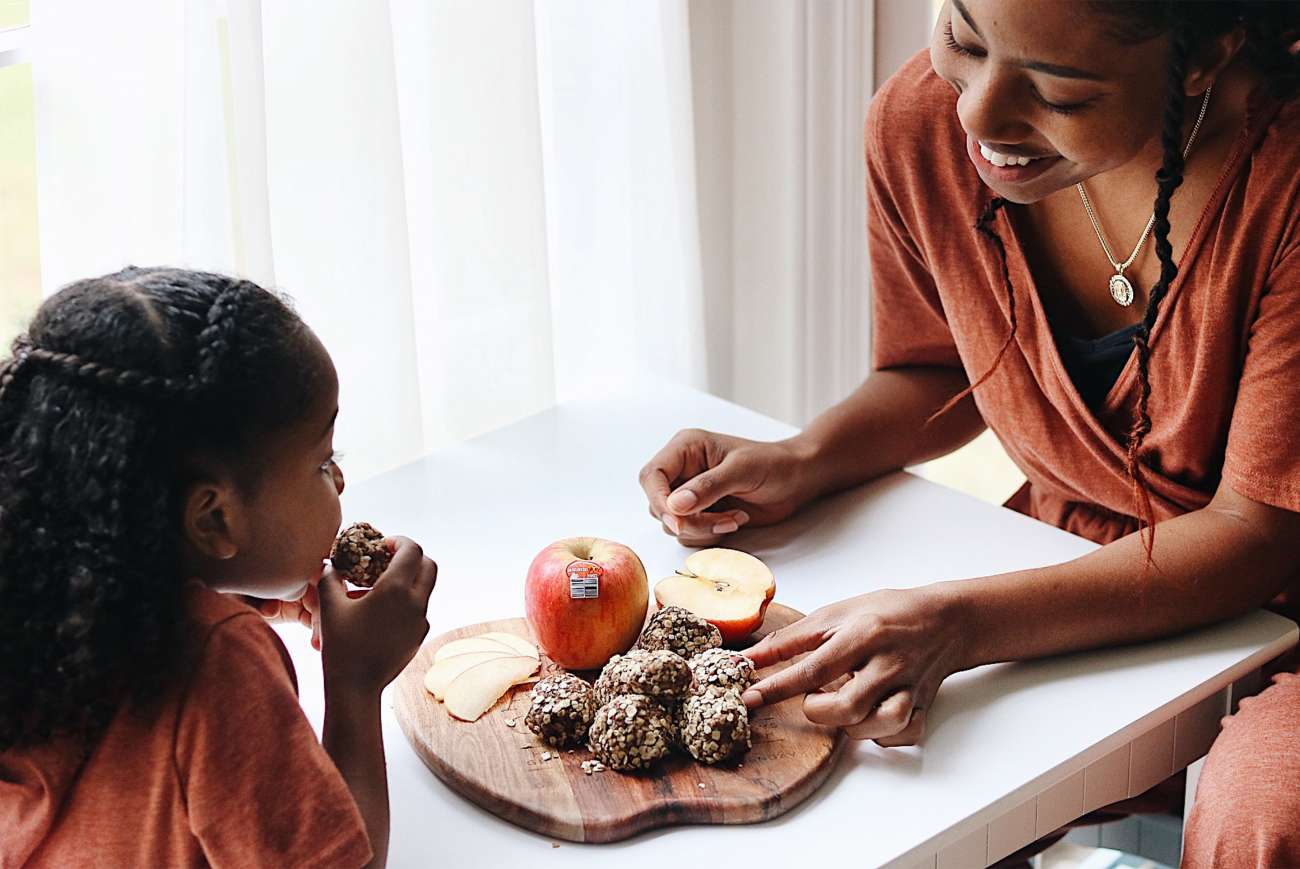 Ingredients
2 cups oats
¼ cup flax seed
1 cup Autumn Glory apple, grated
½ cup sun butter, almond butter, or peanut butter
¼ cup honey
¾ teaspoon of cinnamon
1 teaspoon of vanilla extract
Pinch of salt
Directions
Combine ingredients and form small balls.
Roll them in the oats for the outer coating.
Enjoy!
Recipe created by Pure Mom Blog for Superfresh Growers.