This Blanched Broccoli and Apple Salad with homemade poppy seed dressing is a perfect recipe for bringing to a potluck or serving at your next summer gathering with friends or family. It's tasty, fresh and so flavorful! Featuring Autumn Glory apples, this easy salad is perfect for summer, with a hint of sweetness and a dressing made with yogurt instead of traditional mayo for a lighter take.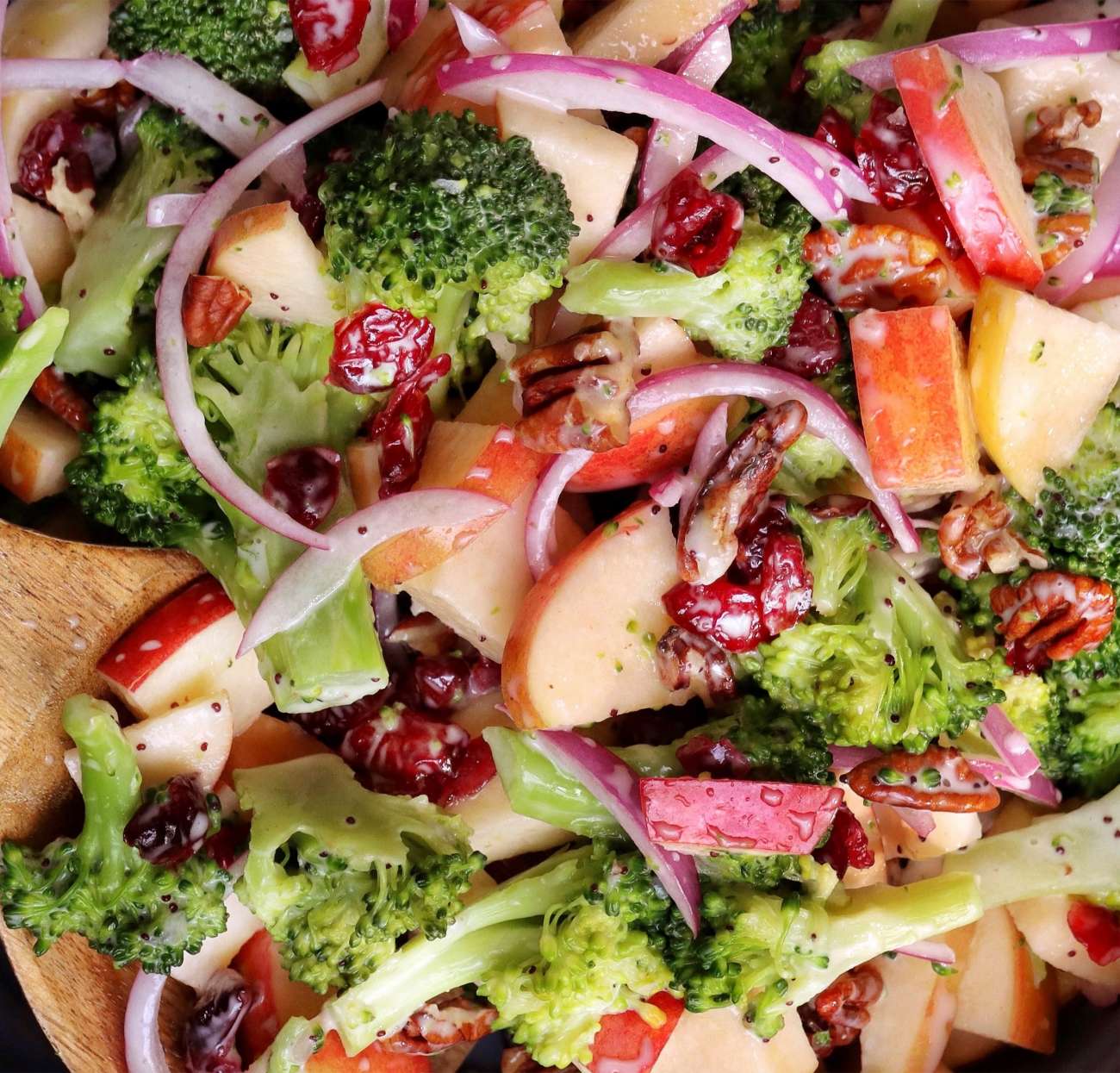 Ingredients
Dressing

½ cup plain Greek yogurt
1 teaspoon wholegrain mustard
2 tablespoons honey
¼ cup white wine vinegar
1 - 1 ½ tablespoons poppy seeds
1 teaspoon grated shallots
½ teaspoon salt
Salad
3 Autumn Glory Apples, sliced thin then each slice cut in 2-3 pieces
A few splashes of lemon juice
5 cups blanched broccoli florets, cut up into bite-sized pieces
½ cup pecans, roughly chopped
½ cup dried cranberries
½ of a small red onion, sliced
Directions
Combine the dressing ingredients in a blender bottle or large jar with a lid. Shake until smooth. Then taste and add salt as desired. Shake again. Refrigerate until ready to use.
Next, make your salad by placing cut up apples in a large mixing bowl and splash a bit of lemon juice over top. Toss to coat.
To the bowl add in broccoli, pecans, cranberries, and onion.
Pour a bit of prepared dressing over the salad and carefully toss to combine/coat.
You can serve immediately or chill for a few hours until ready to enjoy!
Recipe created by Lunches and Littles for Superfresh Growers.