When you're tired of the same old salad, this one with Brussels sprouts, Autumn Glory apple, and candied pecans is the perfect swap! Drizzled with a yummy, tangy, apple vinaigrette that is super easy to whip up and is a delicious addition to the dish. This recipe works great for a dinner side dish or even for weekly lunch meal prep.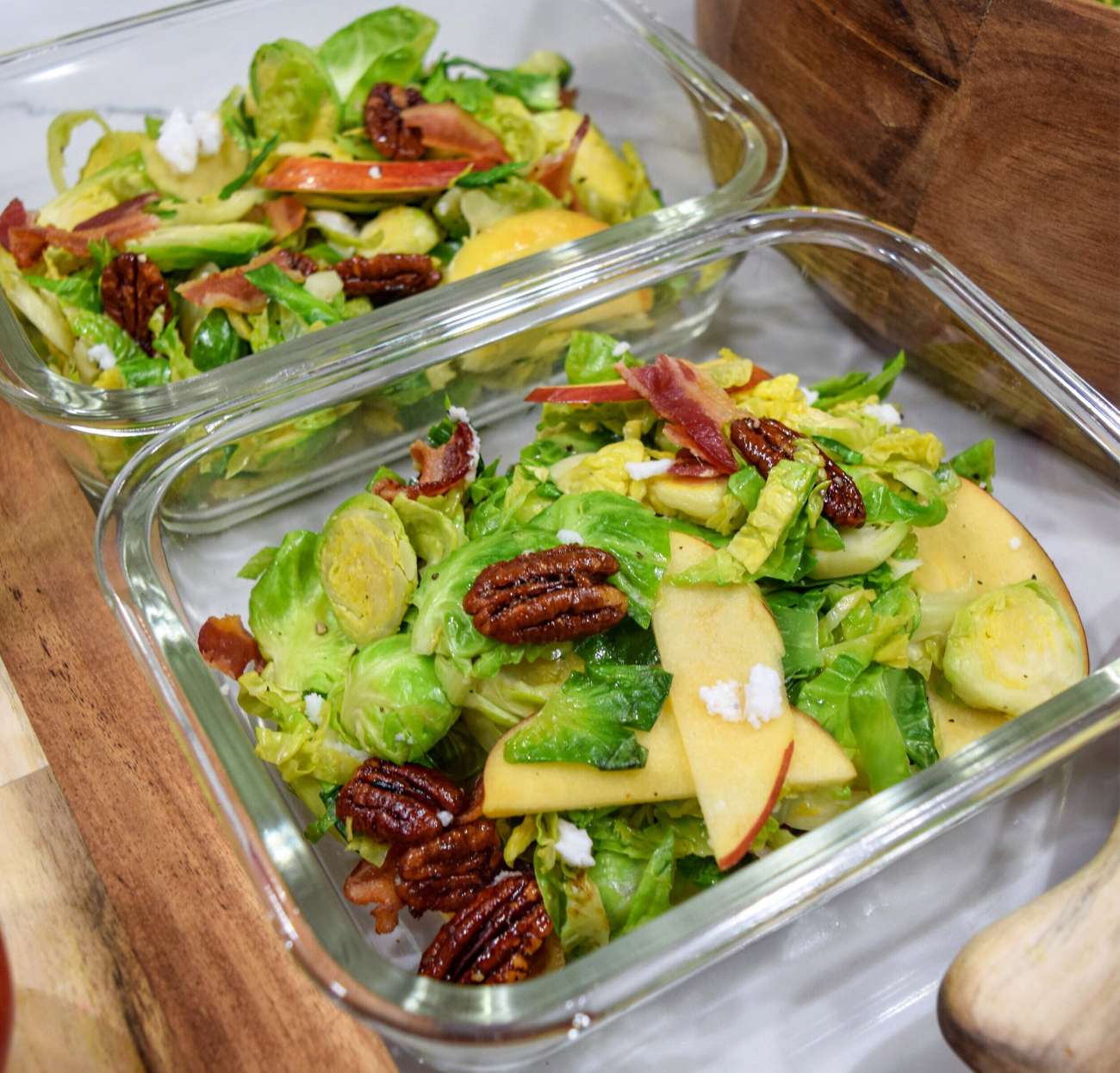 Ingredients
2 lbs brussels sprouts, washed, dried, and sliced thinly
½ cup candied pecans
2 Autumn Glory apples, thinly sliced or diced
3 strips bacon, cooked and crumbled
½ cup dairy-free feta, crumbled
⅓ cup dried cherries or cranberries (optional)
Sea salt to taste
Cracked black pepper to taste
Easy Apple Vinaigrette
½ Autumn Glory apple, diced
⅓ cup extra virgin olive oil
3 tablespoons apple cider vinegar
Juice of 1 lemon
2 tablespoons light agave nectar
1 clove garlic
5 tablespoons dijon mustard
½ tsp garlic powder
Sea salt to taste
Cracked black pepper to taste
Directions
Slice brussels sprouts as thinly as you can with a sharp knife or mandolin.
Coat a large wok or skillet with non-stick cooking spray and set it to medium heat.
Once hot, add Brussels sprouts and continuously toss around for approx. 2 minutes. Remove from heat, before Brussels sprouts wilt, make sure they keep their color and texture.
Add all salad ingredients to a large mixing bowl and toss together.
Add dressing if desired and toss/coat salad again well.
Recipe created by Fit Foodie Le for Superfresh Growers.