Skill level: Easy
Who said apple pie was just for chilly fall nights?! Autumn Glory brings the flavors of fall to this delicious smoothie that can be enjoyed year-round! It's creamy, nutritious, and of course, delicious!
Click here for a printable recipe!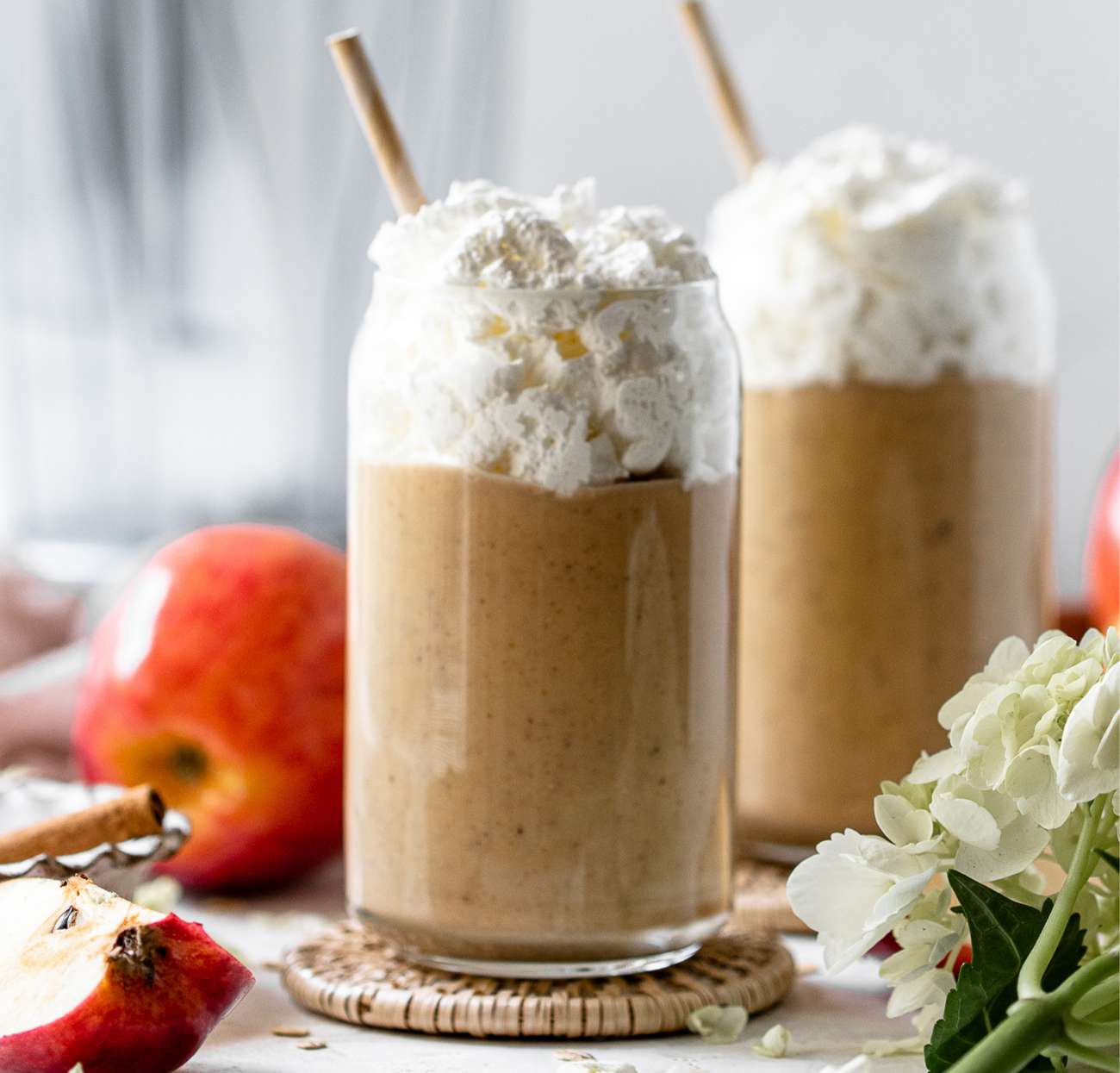 Ingredients
1 cup Autumn Glory apples, peeled & diced
¼ cup vanilla or plain yogurt
¼ cup frozen riced cauliflower
¼ frozen banana
1 date, pitted
2 tablespoon rolled oats
½ cup Milk of choice (adjust as needed)
½ teaspoon cinnamon
1 pinch ground cloves (optional)
Directions
Begin by peeling and dicing your Autumn Glory apple. Set aside while you measure the remainder of your smoothie ingredients.
Add all ingredients to a high-speed blender and blend on medium-high speed until smooth and creamy. Adjust to add more milk if needed.
Pour your smoothie into a glass and top with whipped cream, granola, or your favorite toppings!
Recipe created by Simply Unbeetable for Superfresh Growers.