Skill level: Easy
The Autumn Glory apple tzatziki sauce is the key to this Greek meatball taco! The homemade meatballs can be made with beef or meatless to meet vegan/vegetarian needs. A soft tortilla holds 2-3 meatballs along with romaine, a sprinkle of sunflower seeds, and the finishing touch of tzatziki sauce on top! Grab the recipe below and customize it to meet your needs!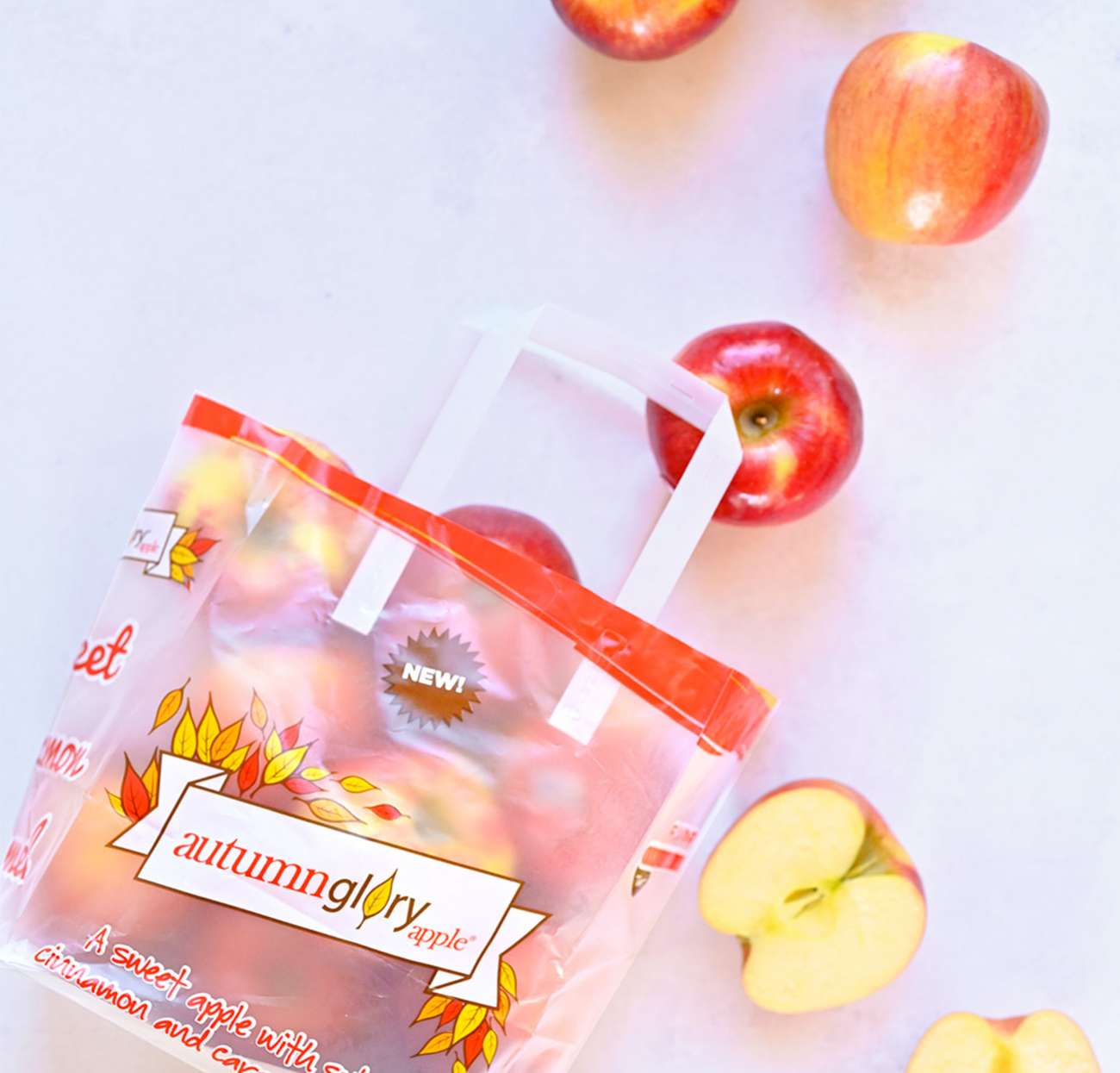 Ingredients
For the tzatziki:
½ of an Autumn Glory apple, diced
¼ of a cucumber, diced
½ cup plain yogurt
2 tablespoons mayo or vegan mayo
Juice from ½ a lemon
1 teaspoon lemon pepper
Pinch of salt
¼ cup crumbled feta (optional)
For the Greek Meatballs:
6 ounces Impossible meat or sub ground beef
½ of an Autumn Glory apple, diced
¼ cup whole wheat bread crumbs
1 teaspoon minced garlic
⅛ cup JUST Egg (or sub one egg)
1 tablespoon oat milk or milk of choice
1 teaspoon Greek seasoning
1 teaspoon lemon pepper
Splash of lemon juice
Directions
Combine all tzatziki ingredients in a medium bowl. Stir and set aside.
Combine all meatball ingredients in a large bowl. Use hands to combine.
Roll into 1.25" balls. Makes about 16.
On medium high heat, cook meatballs in 2 - 3 tablespoons of olive oil, turning every minute or so, so that all of the sides get browned evenly.
Serve with tortillas, romaine, sunflower seeds, and tzatziki.
Recipe created by Nosh and Nourish for Superfresh Growers®.