Yield: 2-3 servings
Skill level: Moderate
This recipe is so mouthwatering we can hardly believe it! Autumn Glory apple gives this dish a unique twist on traditional Korean short ribs. The apples give the sauce a sweet and savory quality that compliments the meat beautifully. Minimal ingredients along with one pot directions make this the perfect weeknight meal served over white rice or in lettuce wraps!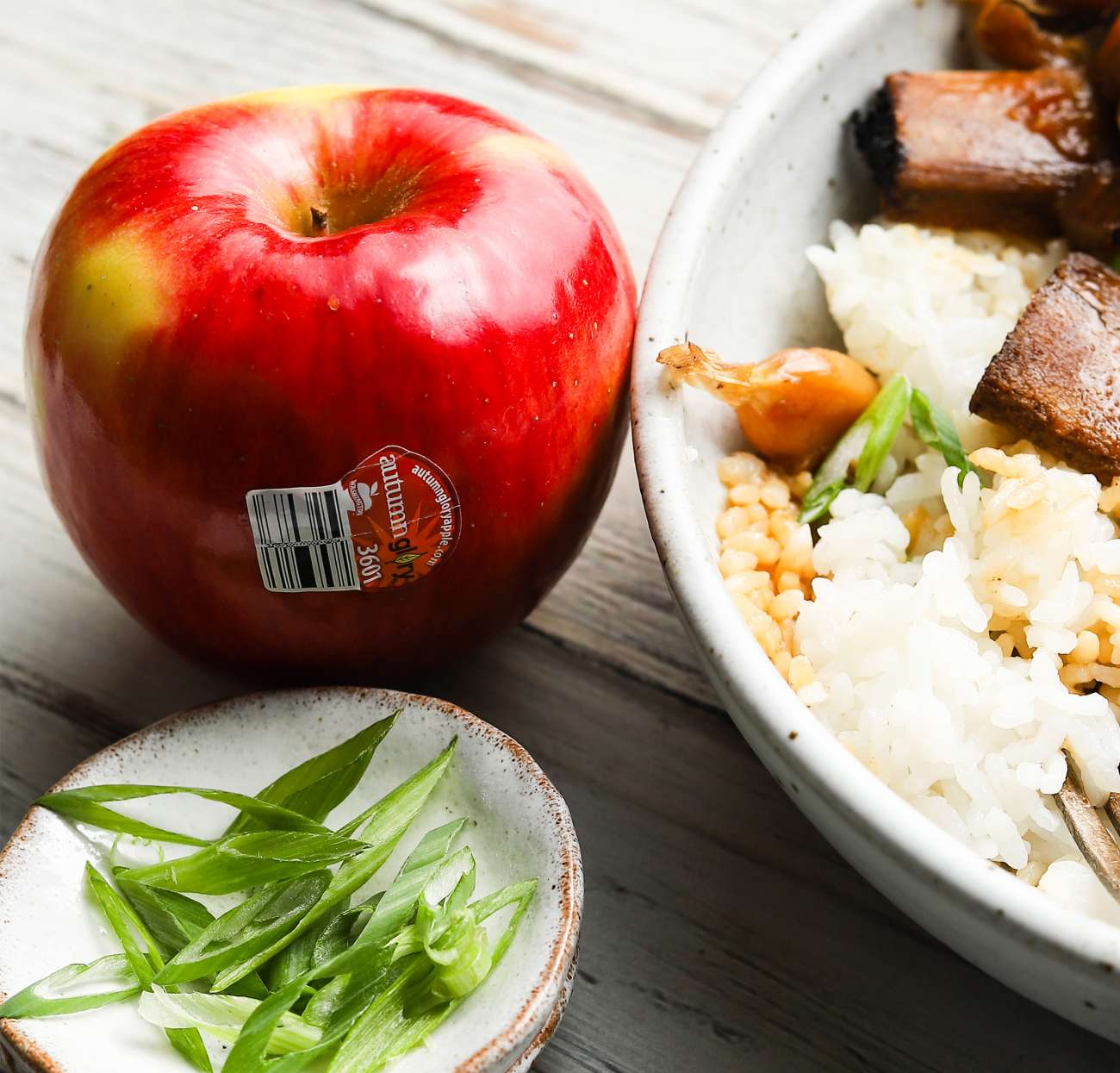 Ingredients
1 tablespoon vegetable oil
1 pound short rib
1 Autumn Glory apple, chopped
1 white onion, chopped
1 head of garlic, cut in half (skin on)
½ cup soy sauce
2 cups water or broth
1 tablespoon mirin*
3 tablespoons sesame oil
salt and pepper to taste
Little gem/butter lettuce for wraps
2 cups rice for serving
*white wine or rice wine vinegar may be substituted for mirin
Directions
In a Dutch oven or deep pot, heat vegetable oil and brown your short ribs on all sides. Remove short ribs from the pot and set aside. If there is a lot of oil, remove some but keep about 1 tablespoon to mix the rest of your ingredients.
In same pot, add chopped onions, garlic and Autumn Glory and mix well for about 10-15 minutes.
Add soy sauce, mirin and sesame oil. Stir well to combine. Finish off the braise with water or broth.
Let braise simmer on medium-low for about 5-6 hours until fork tender.
While it's braising, cook white rice and/or wash lettuce.
Once done, serve short ribs over rice with extra sauce spooned on top, or place in lettuce wraps for a hand held meal!
Recipe created by Lindsey Eats LA for Superfresh Growers.