This simple to make apple tarte tatin is made using our favorite, Autumn Glory apple! The apple's naturally occurring cinnamon and caramel notes give this dessert a holiday flavor like no other.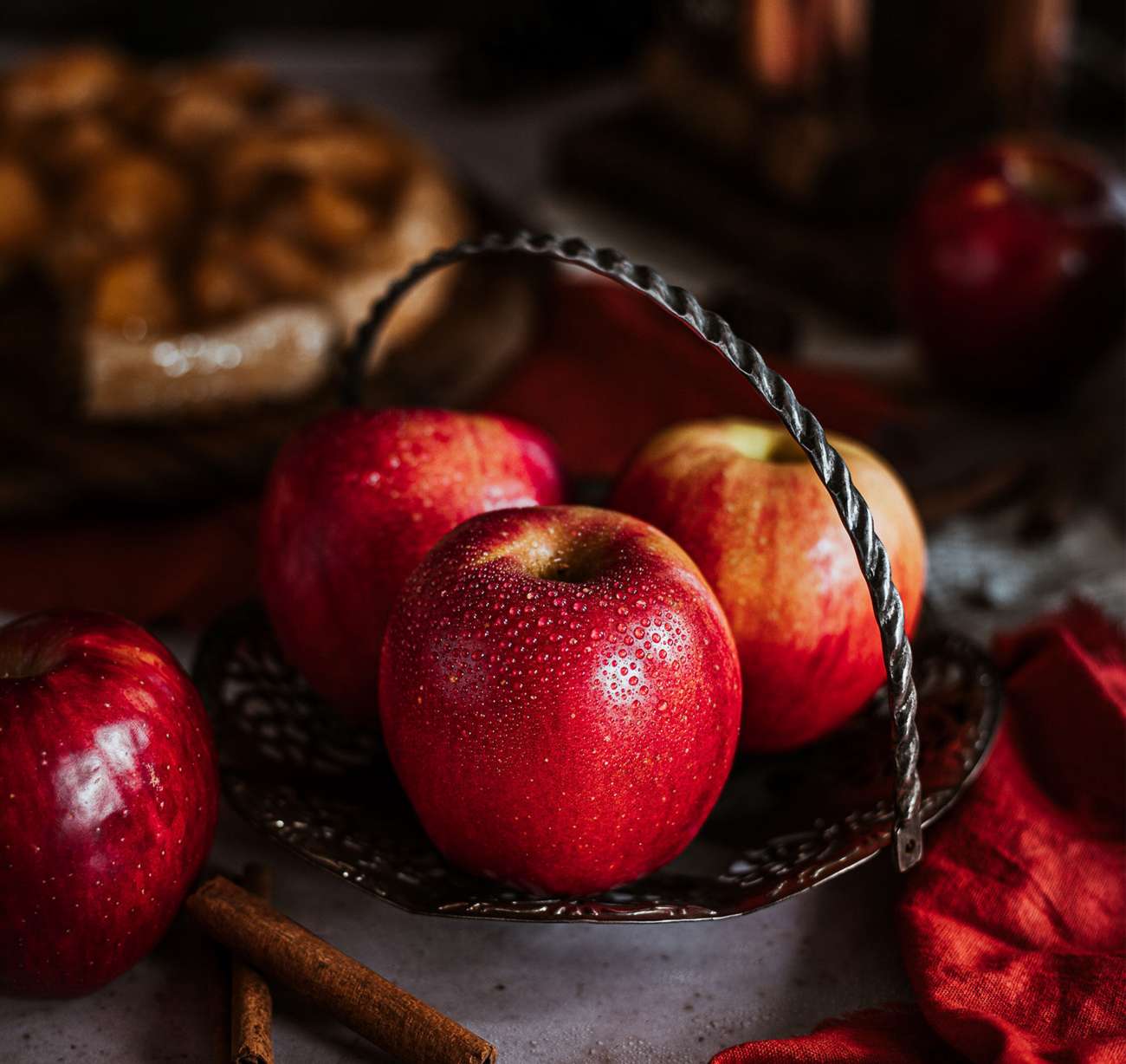 Ingredients
⅓ cup maple syrup
½ stick of unsalted vegan butter
2 tablespoons whisky (optional)
1 teaspoon cinnamon
Pinch of salt
4 Autumn Glory apples, peeled, quartered and cored
14 oz package puff pastry, thawed
Flour (for dusting)
Directions
Over medium-high heat, bring maple syrup to a boil in a 9-inch cast iron pan.
Add butter and melt. Stir in whisky, cinnamon, and salt. Cook for 2 minutes.
Decrease the heat to medium, arrange the apples in a circle and cook for 10 minutes, spooning some of the hot syrup onto the apples from time to time.
Preheat the oven to 400ºF.
Dust a clean surface with flour and roll out the puff pastry into a 12-inch square.
Cut a circle of 12 inches wide out of it. Use your rolling pin to transfer the puff pastry onto the apples. Gently press down on the puff pastry, shaping it around the apples.
Poke it with a fork and bake for 20-25 minutes or until the puff pastry has puffed up and is golden brown.
Remove from the oven and let cool for 10 minutes, run a knife around the edges to loosen the puff pastry from the cast iron pan and carefully flip it onto a serving plate.
Enjoy
Recipe created by Murielle Banackissa for Superfresh Growers.