Skill level: Easy
Eat breakfast but feel like you're eating dessert with this apple pie inspired oatmeal! This dish is filled with layers of apple pie filling, oatmeal, and a peanut butter caramel made with dates. Our delicious Autumn Glory apples enhance the apple pie flavor with their hints of cinnamon and caramel.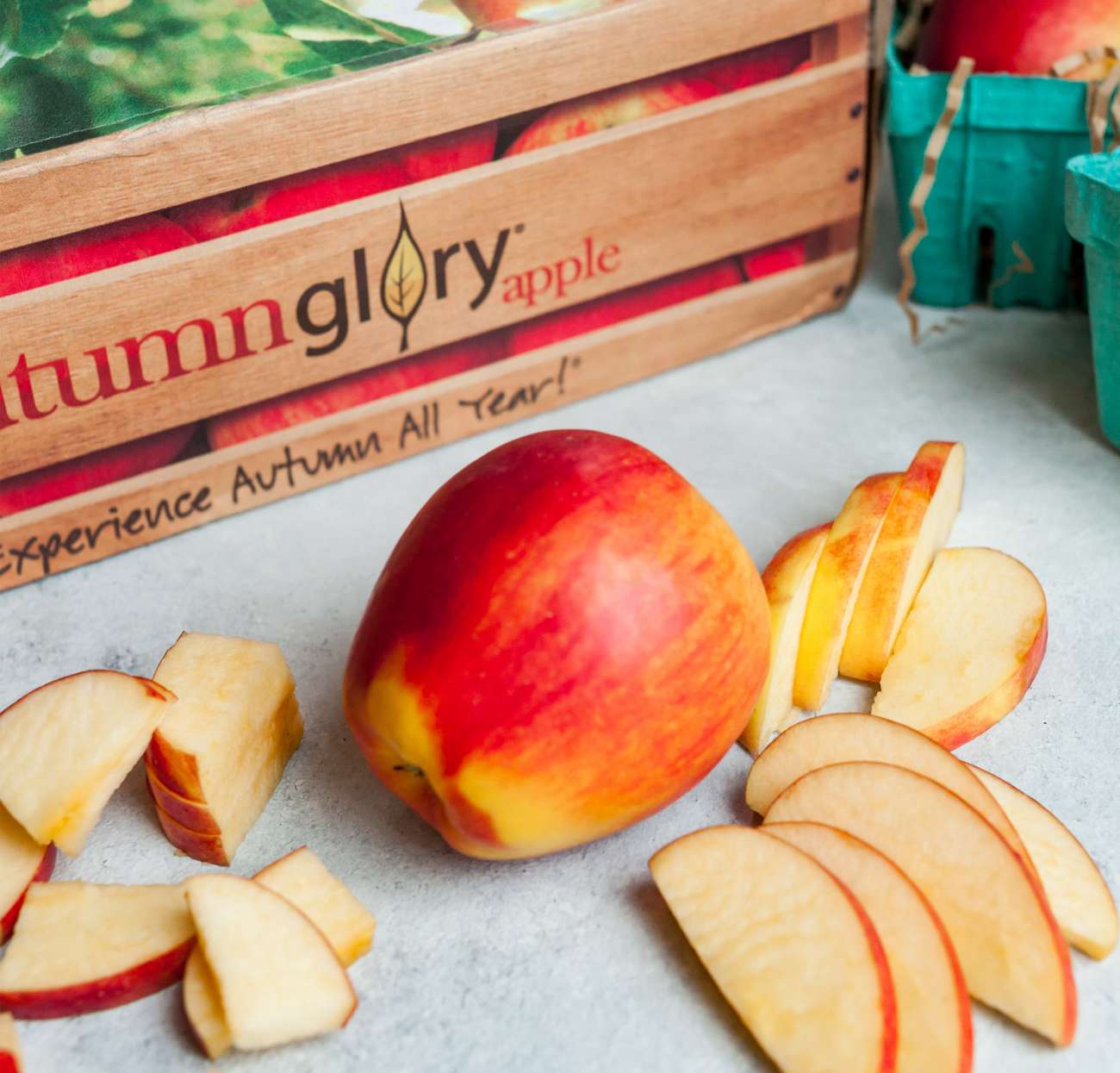 Ingredients
Apple Pie Layer
4 Autumn Glory apples
1 tbsp coconut oil
½ tsp cinnamon
½ tsp cornstarch
⅓ cup coconut sugar
1 cup rolled oats
2 cups plant-based milk
pinch salt
Peanut Butter Caramel
6 Medjool dates
3 tbsp peanut butter
pinch salt
⅓ cup hot water
Directions:
Core and thinly slice the apples. Melt the coconut oil in a pan over medium heat. Add the apples, cinnamon, cornstarch, and sugar. Stir well. Cook for 5-7 minutes until apples are soft and gooey, stirring often.
Put the oats, milk, and salt in a saucepan. Stir well. Bring to a boil, then cover and reduce heat to low for 3-5 minutes.
While the apples and oats are cooking, add the peanut butter, dates, water, and salt to a blender. Blend on high until smooth. Add more water if needed to reach your desired consistency.
Press several apple slices onto the sides of the jar, then add oatmeal. Press the oatmeal in well, so it fills all the nooks and crannies. Add a layer of peanut butter caramel and more oatmeal. Top with apple pie topping. Enjoy right away or cover and refrigerate for up to 3 days. Tastes great warm or cold.
Recipe created by Carrots and Flowers for Domex Superfresh Growers®