Skill level: Moderate
Autumn Glory® apples help these carrot cake bars retain their soft and moist texture while contributing a delicious mix of caramel and cinnamon. To transform the bars from a snack to a dessert, try adding the optional cream cheese frosting. Add piping to the bars or cover the entire pan, the choice is yours!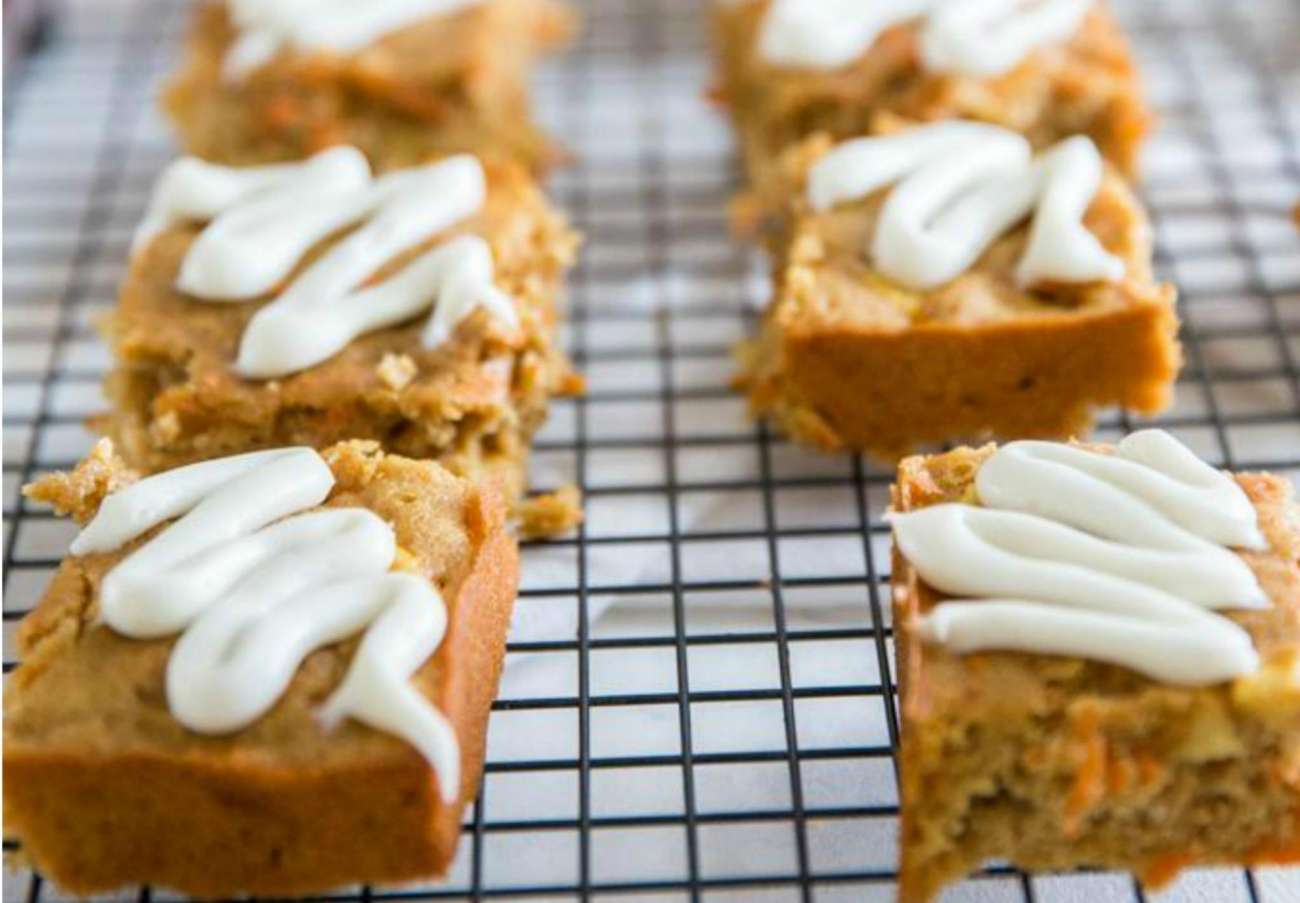 Ingredients
2 eggs
½ cup brown sugar
½ teaspoon vanilla
1 teaspoon baking powder
1 teaspoon cinnamon
¼ cup vegetable oil
¾ cup white whole wheat flour
1 cup shredded carrots
1 cup diced Autumn Glory apples, peeled and chopped
Cream Cheese Frosting (optional)
2 oz cream cheese, softened
1 ½ cups powdered sugar
1 tablespoon heavy cream
Directions
Preheat the oven to 350° F.
Spray an 8 x 8-inch pan with non-stick spray and set aside.
In a mixing bowl, beat together the eggs and sugar until combined. Mix in the vanilla, baking powder, and cinnamon. Slowly mix in the vegetable oil. Add the flour and beat until incorporated. Fold in the carrots and the chopped apples.
Pour the batter into the prepared pan and bake for 17 minutes or until a toothpick inserted comes out clean. Allow the bars to cool on a baking rack.
To prepare the frosting, beat softened cream cheese until creamy. Slowly beat in the powdered sugar adding in heavy cream until a piping or spreading consistency is achieved. Pipe or spread the frosting over the bars.
These bars are best stored in an airtight container in the refrigerator.
Recipe created by Lemons for Lulu for Domex Superfresh Growers®