Skill level: Moderate
Get all the delicious goodness of a freshly baked apple pie without having to make that daunting crust! A new take on the classic apple pie with a minimalistic approach to ingredients. Don't forget to top it with a heaping scoop of vanilla ice cream before serving!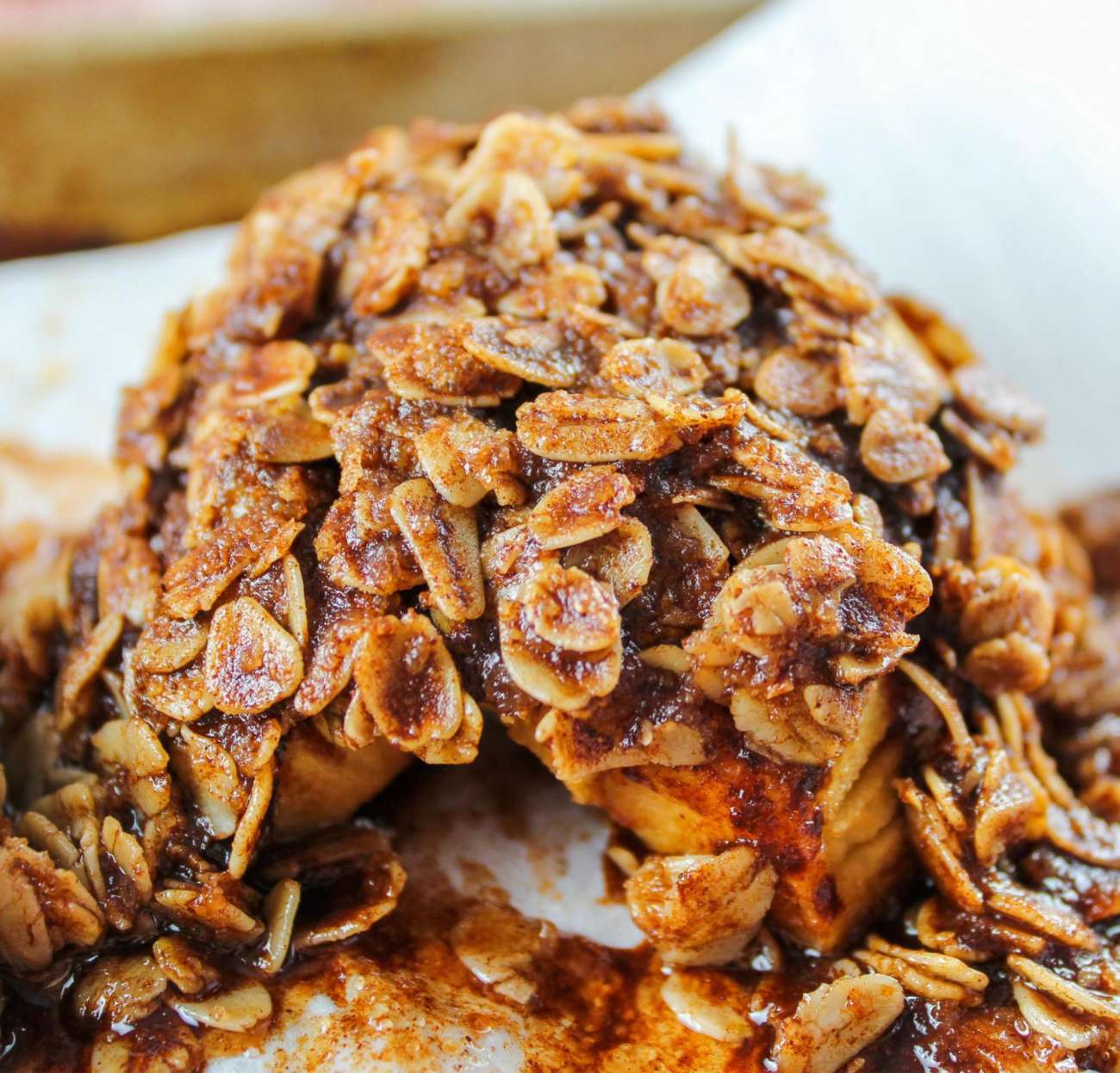 Ingredients:
2 Autumn Glory® apples, halved vertically and cored
4 tablespoons butter, melted
3 tablespoons sugar, plus more for sprinkling
1 tablespoon ground cinnamon
⅓ cup old-fashioned rolled oats
Vanilla ice cream, for serving
Praline Sauce, for drizzling
Note: We like to use Leah's Praline Sauce which includes pralines in the sauce. If a sauce like this isn't available to you, caramel sauce with added pecans would work as well.
Directions:
Preheat oven to 350°F and line a baking sheet with parchment paper.
Place each apple half flat side down and use a paring knife to create thin slices along the arch of the apple. Do not slice all the way through, just shallow slices that will allow sugar mixture to seep in.
Transfer apple halves to baking sheet.
Brush apples with melted butter and sprinkle with sugar.
Bake until apples are soft and caramelized, about 30 minutes.
Remove from oven. In a small cup, combine remaining melted butter, sugar, cinnamon and oats.
Smother apples with ¼ of the sugar and oat mixture.
Bake for 15 more minutes.
Remove from oven and top each with a scoop of ice cream and praline sauce and serve!
Recipe created by Food Hussy for Domex Superfresh Growers®