Skill level: Easy
Combining your love for waffles with a scrumptious apple fritter, what could be better!? Sweet and juicy Autumn Glory make a decadent waffle batter that is to die for! Browned until crispy and topped with a simple sweet glaze just like your favorite pastry. This recipe is perfect for Sunday brunch or topped with ice cream for a dreamy dessert!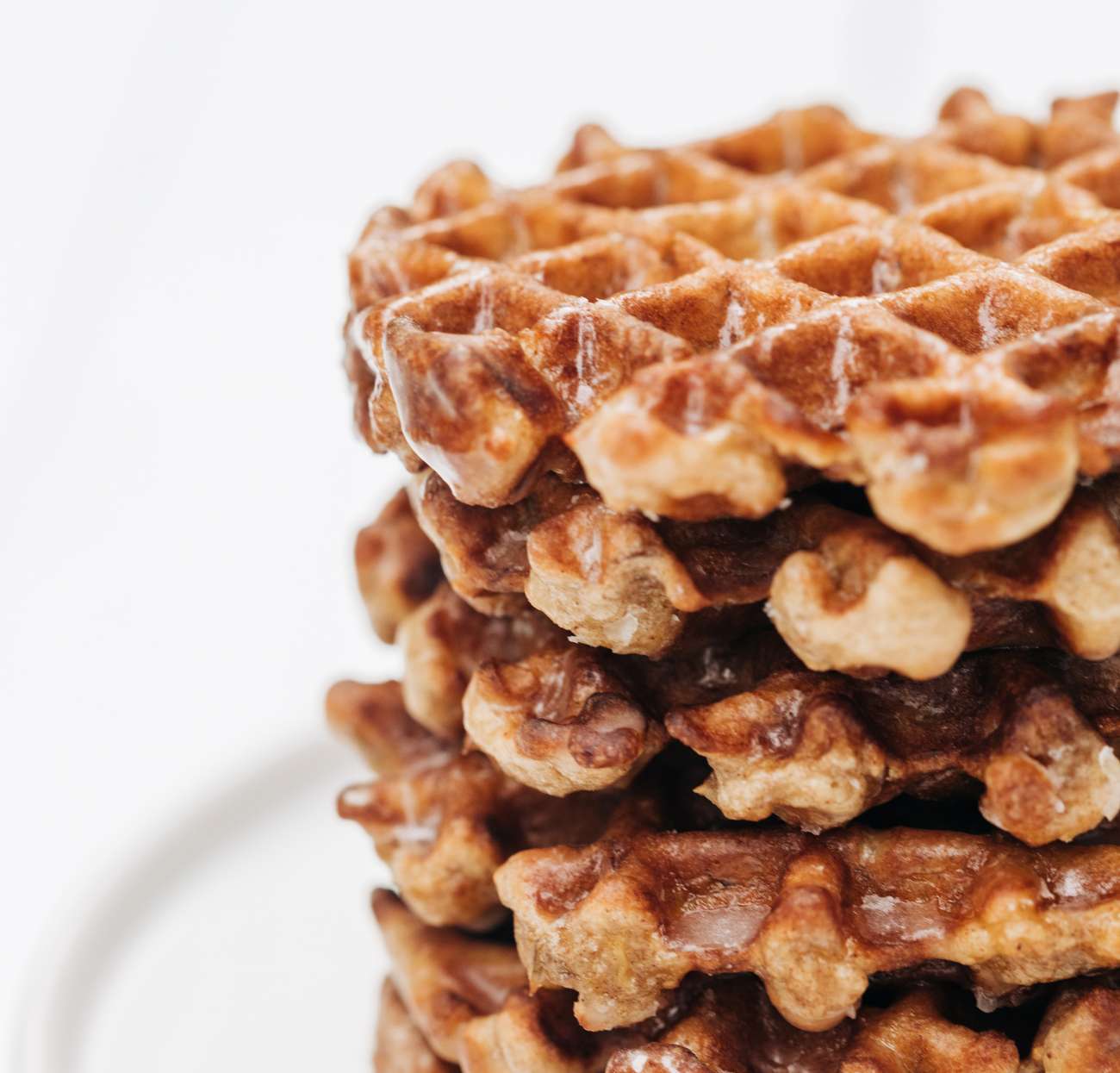 Ingredients
Waffle Batter
3 cups shredded Autumn Glory apples (about 5 apples)
1 cup flour
¼ cup sugar
2 teaspoons baking powder
2 teaspoons cornstarch
1½ teaspoons ground cinnamon
1 teaspoon ground nutmeg
2 large eggs
¾ cup milk
1 tablespoon vegetable oil
½ tablespoon vanilla extract
Apple Fritter Glaze
2 cups powdered sugar
⅓ cup milk
Directions
Preheat waffle iron; opt for med-high heat if a heat setting is available.
Grate your Autumn Glory apples using a food processor, mandolin or box grater. There is no need to peel them.
Place all of the dry ingredients in a mixing bowl and use a wooden spoon, or similar, to combine.
Add the milk, eggs and vanilla extract and mix until the dry ingredients are incorporated, being carefully not to overwork the batter.
Add the shredded Autumn Glory apples and gently fold them into the batter. It will end up being fairly chunky.
Spray a pre-heated waffle iron generously with non-stick cooking spray. Spoon a dollop of batter inside and close, cooking until crispy and golden. My mini waffle iron took 7 minutes.
While your waffles are cooking, mix up the glaze by whisking together powdered sugar and milk. As each waffle comes out of the waffle iron, carefully dip it into the glaze and then transfer to a wire rack over a baking sheet so the extra glaze can run off the waffle.
Recipe created by The Sweetest Occasion for Superfresh Growers®.