This creative cocktail is perfect for all your holiday season get-togethers and will surely be a party favorite. Our Autumn Glory® apple and its cinnamon and caramel notes are a sweet addition to the brandy and bourbon, making this a fantastic drink for all to enjoy! Serve up this recipe for your party guests or bring it to your hostess this holiday season.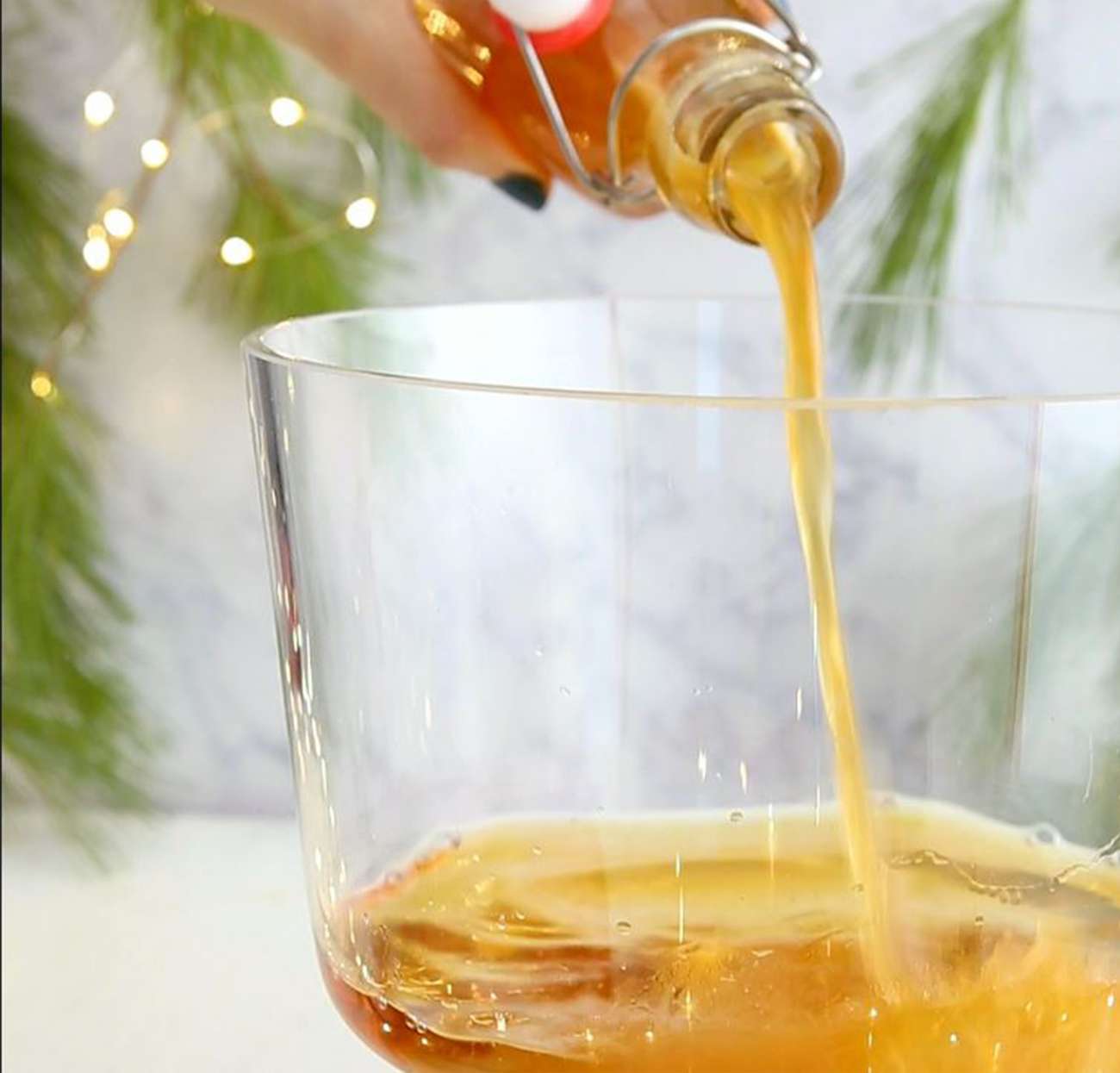 Ingredients
Apple Shrub
3 Autumn Glory apples, skin on, shredded
1 cup apple cider vinegar
¾ cup raw cane sugar
1 cinnamon stick
3 cardamom pods, lightly crushed
3 "coins" of fresh ginger (about ¼"), lightly crushed
Punch
1 ½ cups bourbon
½ cup prepared apple shrub
¼ cup apple brandy
¼ cup apple cider
⅓ cup freshly squeezed orange juice
4 dashes bitters
1 ½ cups sparkling water
Nutmeg to taste
1 Autumn Glory apple
Fresh mint (for garnish)
Directions
Add all apple shrub ingredients to a quart sized mason jar, seal with air-tight lid, and shake vigorously.
Refrigerate for 2 days.
After 2 days, strain the apple mixture and discard the solid materials.
Combine bourbon, apple shrub, apple brandy, apple cider, orange juice, and bitters in a large punch bowl.
Stir until mixed, then add ice.
Top with sparkling water and garnish with nutmeg, fresh apples, and mint.
Serve and enjoy.
Recipe created by The FeedFeed for Domex Superfresh Growers®.