Freshly sliced Cosmic Crisp apples atop a crunchy cracker and your favorite cheese, plus thyme infused maple syrup drizzle are all you need to create this simple appetizer. Being naturally slow to brown, Cosmic Crisp add the perfect crunch and sweet tart taste to this snack!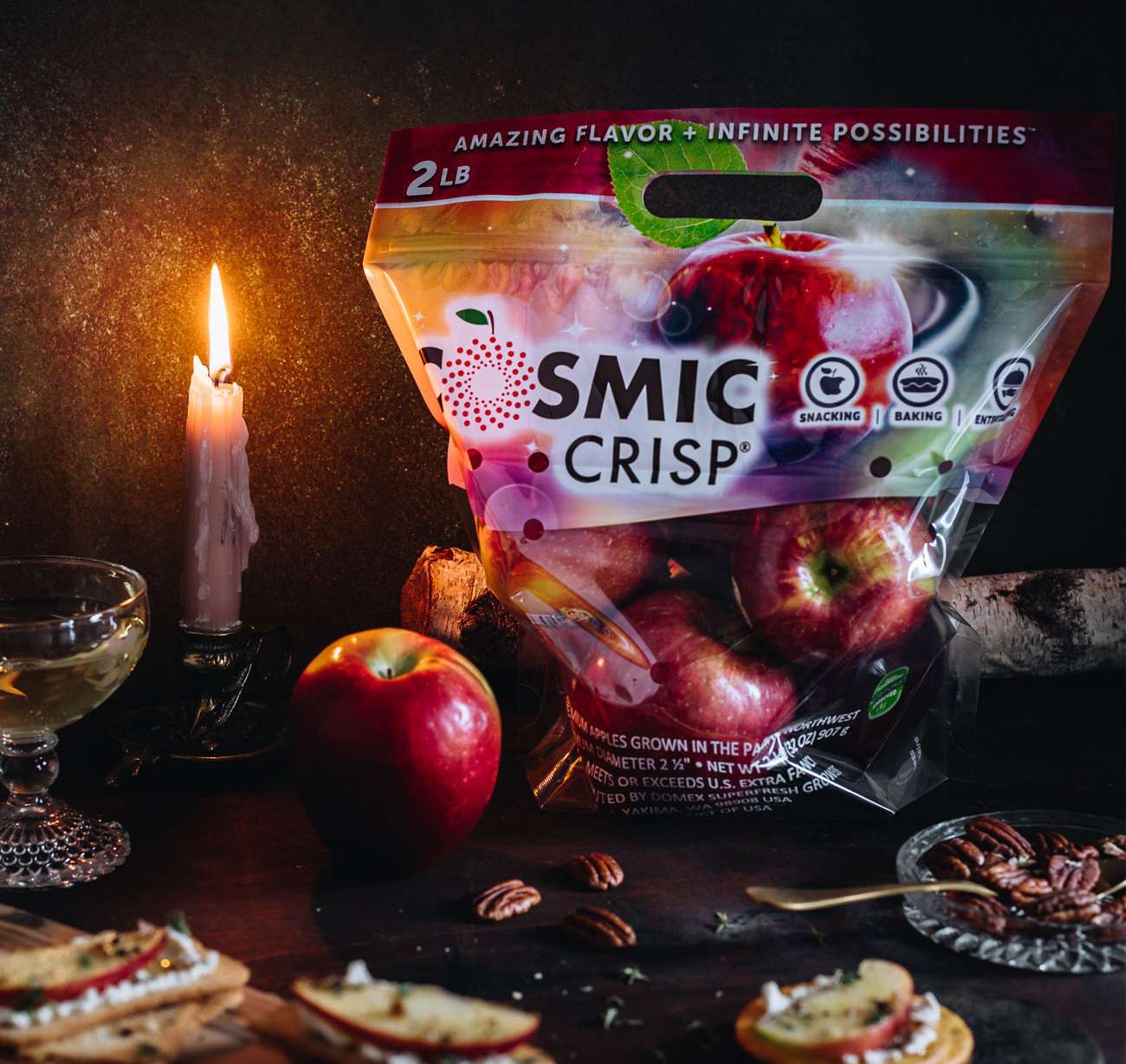 Ingredients
Cosmic Crisp apples
Crackers of choice
Vegan cashew cheese (or cheese of choice)
⅓ cup maple syrup
2 large fresh thyme sprigs
¼ teaspoon freshly cracked black pepper
Directions
Add maple syrup, thyme, and pepper to a small saucepan and bring to a boil
Reduce the heat to low and simmer for 2 minutes
Strain through a fine mesh strainer and let cool completely before drizzling it on crackers topped with vegan cashew cheese, Cosmic Crisp Apple slices, more fresh thyme, and black pepper.
Enjoy!
Recipe created by Murielle Banackissa for Superfresh Growers.