Skill level: Easy
A little crunchy, a little spicy, a little sweet, and totally to die for! This jalapeño apple slaw plays with the sweetness of Autumn Glory apples and is the perfect compliment to tender barbeque pulled pork. Oh, and don't forget the tangy honey lime vinaigrette as the finishing touch! Serve in a bowl for a healthy dinner or place in a bun for a flavorful sandwich.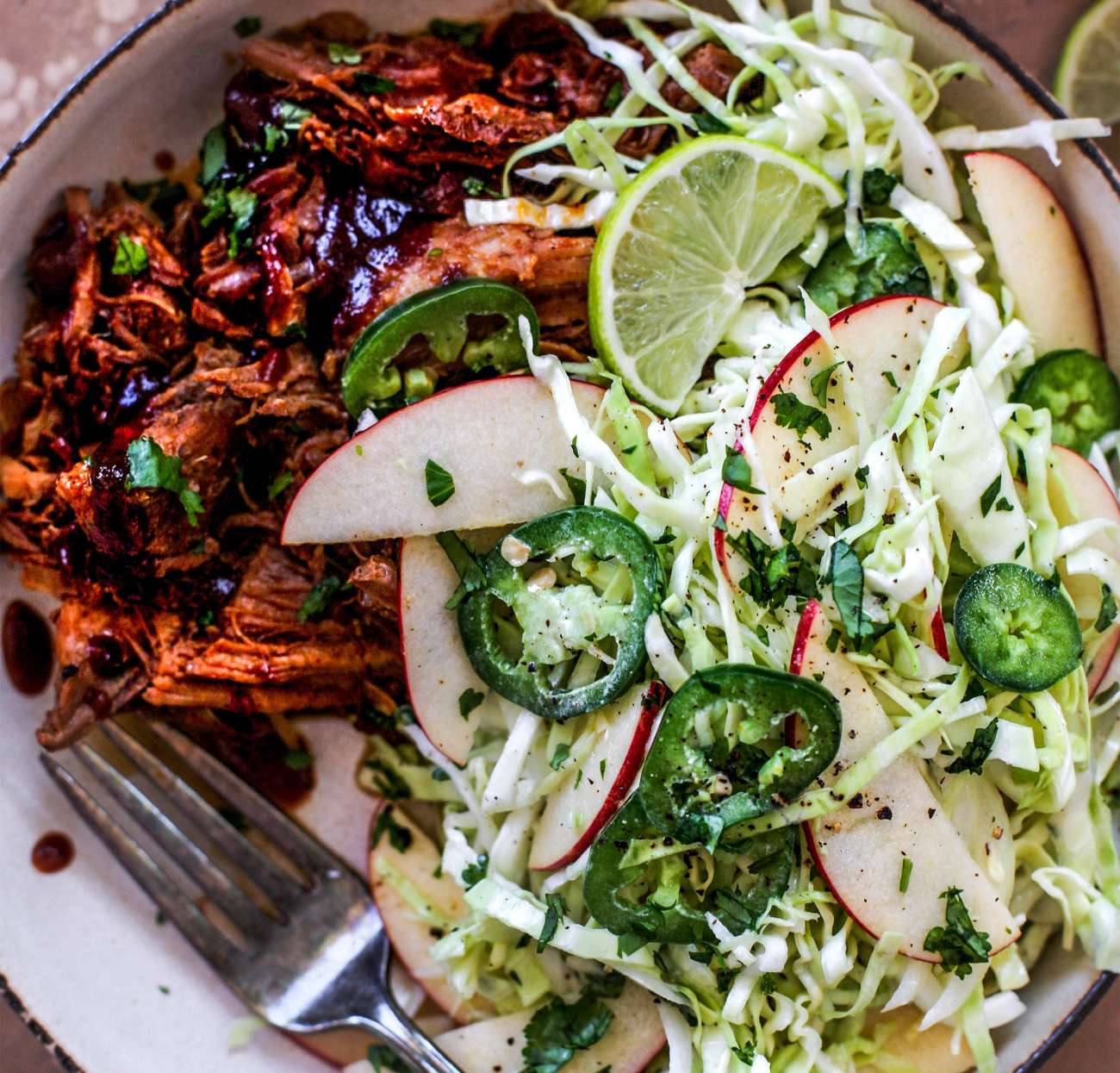 Ingredients
3 lb pork roast
1 cup BBQ sauce
1 tablespoon salt
1 teaspoon black pepper
4 cups cabbage shredded
2 cups sliced Autumn Glory apples (about 3 apples)
¼ cup lime juice
¼ cup apple cider vinegar
1 teaspoon honey
1 tablespoon mayonnaise
1 teaspoon salt
½ teaspoon pepper
¼ cup chopped cilantro
2 thinly sliced jalapeños
Directions
Season pork with salt and pepper on both sides and then sear in pressure cooker on all sides.
Add BBQ sauce and apple cider vinegar and stir to coat.
Place pressure cooker on high and cook for 50 min until pork is tender.
Make slaw by combining cabbage, Autumn Glory apples, jalapeños, and cilantro in a large bowl.
Make dressing by combining lime juice, apple cider vinegar, honey, mayo, salt, and pepper and whisking until smooth.
Add dressing to the apple slaw and stir to combine.
Serve immediately or let sit for up to 4 hours before serving.
Place shredded BBQ pork in a bowl and top with apple slaw to serve!
Recipe created by My Diary of Us for Superfresh Growers.