Skill level: Easy
These moist apple-filled cake muffins are the perfect solution when you don't feel like making apple fritters or running to your local bakery. They are a quick and easy recipe that gives you the enjoyment of the traditional apple fritter with so much less effort.
Click here for printable recipe!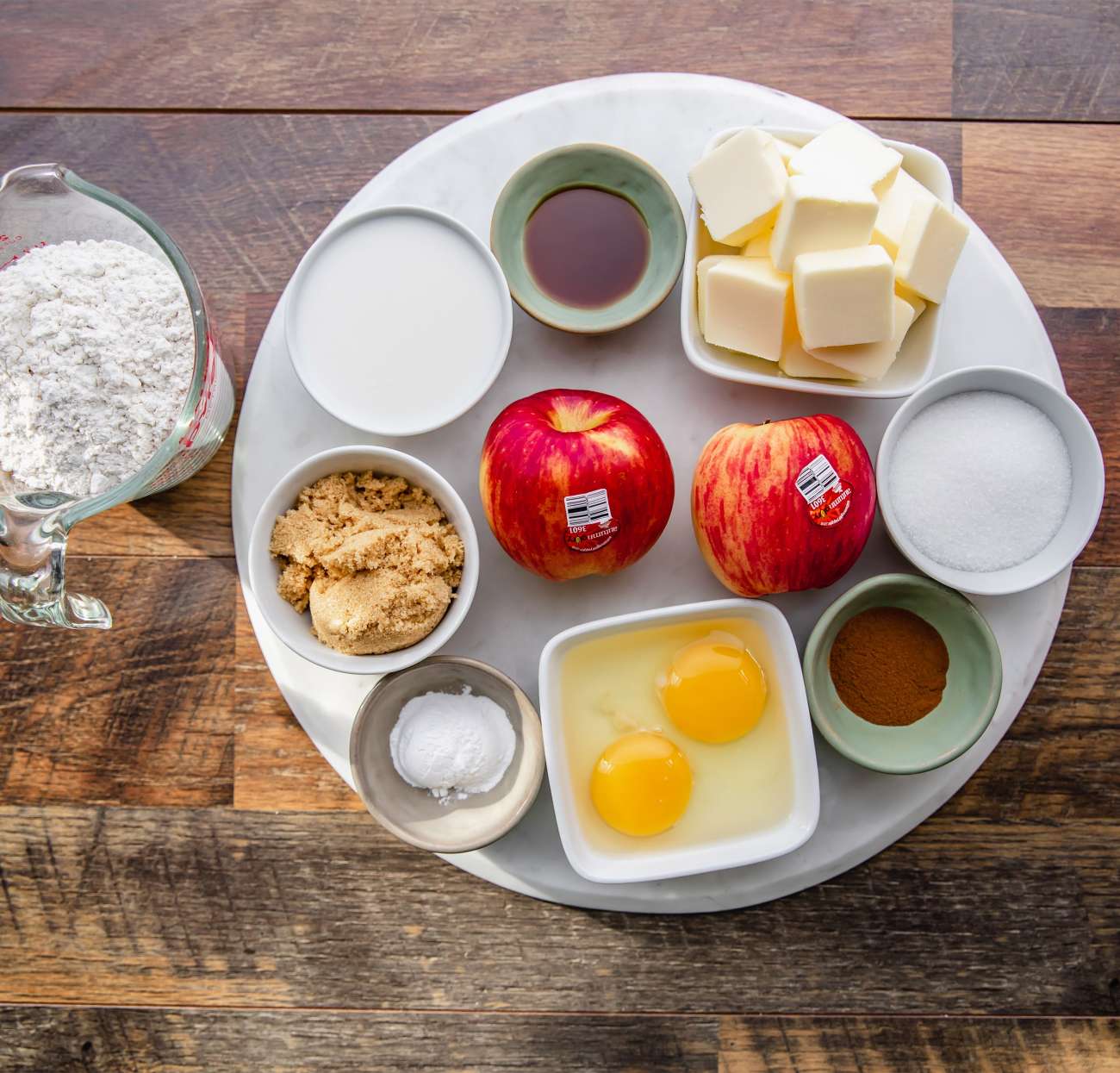 Ingredients
2 Autumn Glory apples, diced
⅓ cup brown sugar
1 teaspoon ground cinnamon
⅔ cup granulated sugar
½ cup softened butter
2 teaspoons vanilla extract
1 ½ cup all-purpose flour
2 teaspoons baking powder
½ cup whole milk
Glaze
½ cup powdered sugar
4 tablespoons milk
Directions
Fill your muffin pan with muffin liners. Set aside.
In a small bowl combine brown sugar and cinnamon. Set aside.
Using a mixer, combine butter and sugar until completely combined.
Add eggs to the bowl and mix until everything is fully combined.
Slowly add in flour in 3 increments. (Add 1/3 of flour then mix. Repeat 2 more times)
Pour milk into bowl and mix until batter is creamy.
Mix diced apples into the brown sugar and cinnamon mixture.
Using a piping bag, add about 1 tablespoon of batter to each muffin cup.
Add about a tablespoon of the apple mixture.
Top the muffin cups with more batter.
Top each muffin cup with another tablespoon of the apple mixture and extra brown sugar and cinnamon.
Bake for 20-25 minutes or until each cupcake is done in the middle using a toothpick test.
Let muffins cool.
To make the glaze, just mix your powdered sugar and milk.
Drizzle desired amount on top of each muffin.
Recipe created by Rosalyn Daniels for Superfresh Growers.