Yield: 20-28 meatballs
Skill level: Easy
These tasty meatballs are perfect for game day! And, they have a secret ingredient- APPLES!⁠ That's right, shredded Cosmic Crisp apples are added right into this mix and the end result is something you will have to taste for yourself. These meatballs are easy to make, tender, delicious, and family-friendly! Pair them with your favorite honey bbq sauce and have a snack/appetizer that is sure to please!⁠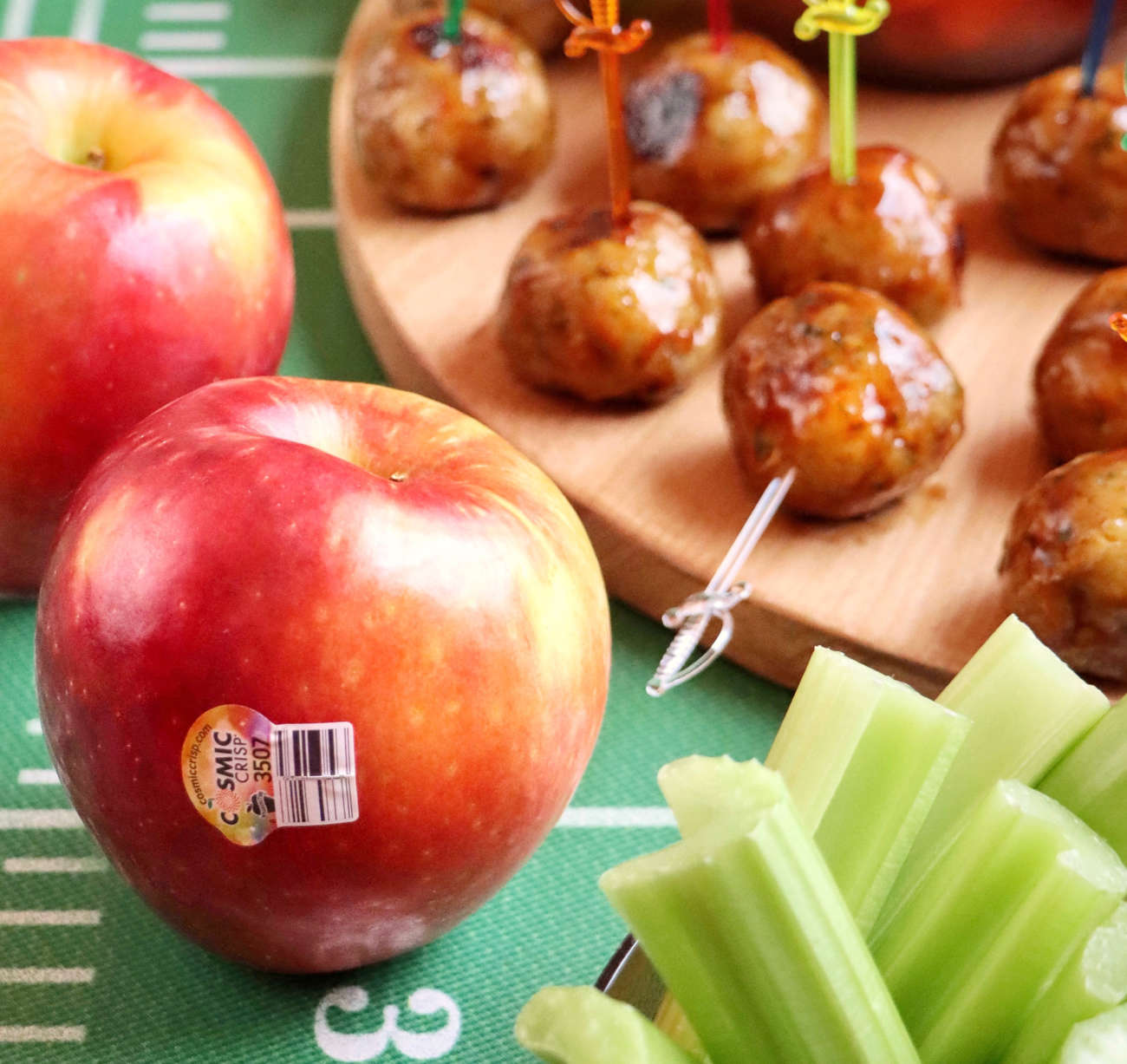 Ingredients
1 pound ground chicken
1 egg
1 cup shredded parmesan cheese
¾ cup shredded Cosmic Crisp® apples
1 cup plain breadcrumbs
1 teaspoon minced garlic
1 tablespoon parsley flakes
½ teaspoon each salt and pepper⁠
Honey barbeque sauce
Directions
Preheat oven to 385°F and line a large sheet pan with parchment paper. Spray with a non-stick cooking spray and set aside.⁠
Combine all ingredients minus the BBQ sauce in a large mixing bowl. Using your hands preferably, mix very well to combine.⁠
Once everything is well-incorporated, begin to shape the mixture into balls.
Continue rolling balls until you have used all of the mixture. Place meatballs on the prepared baking sheet
Bake for approximately 22 min. flipping at least once throughout the cooking time. Check on meatballs often as cook times will vary.⁠
Once meatballs are cooked through, transfer them to a large bowl or dish, and drizzle honey barbeque sauce over top, carefully mixing to coat all sides.⁠
Serve as is, or remove from the dish and use toothpicks or decorative skewers to serve. If desired, serve with additional sauce on the side.⁠
Enjoy!⁠