Cosmic Crisp Chicken Chilli.... say that five times fast! The addition of apples to this recipe add a bit of sweetness and pair nicely with the butternut squash. Make this for a unique and cozy winter meal!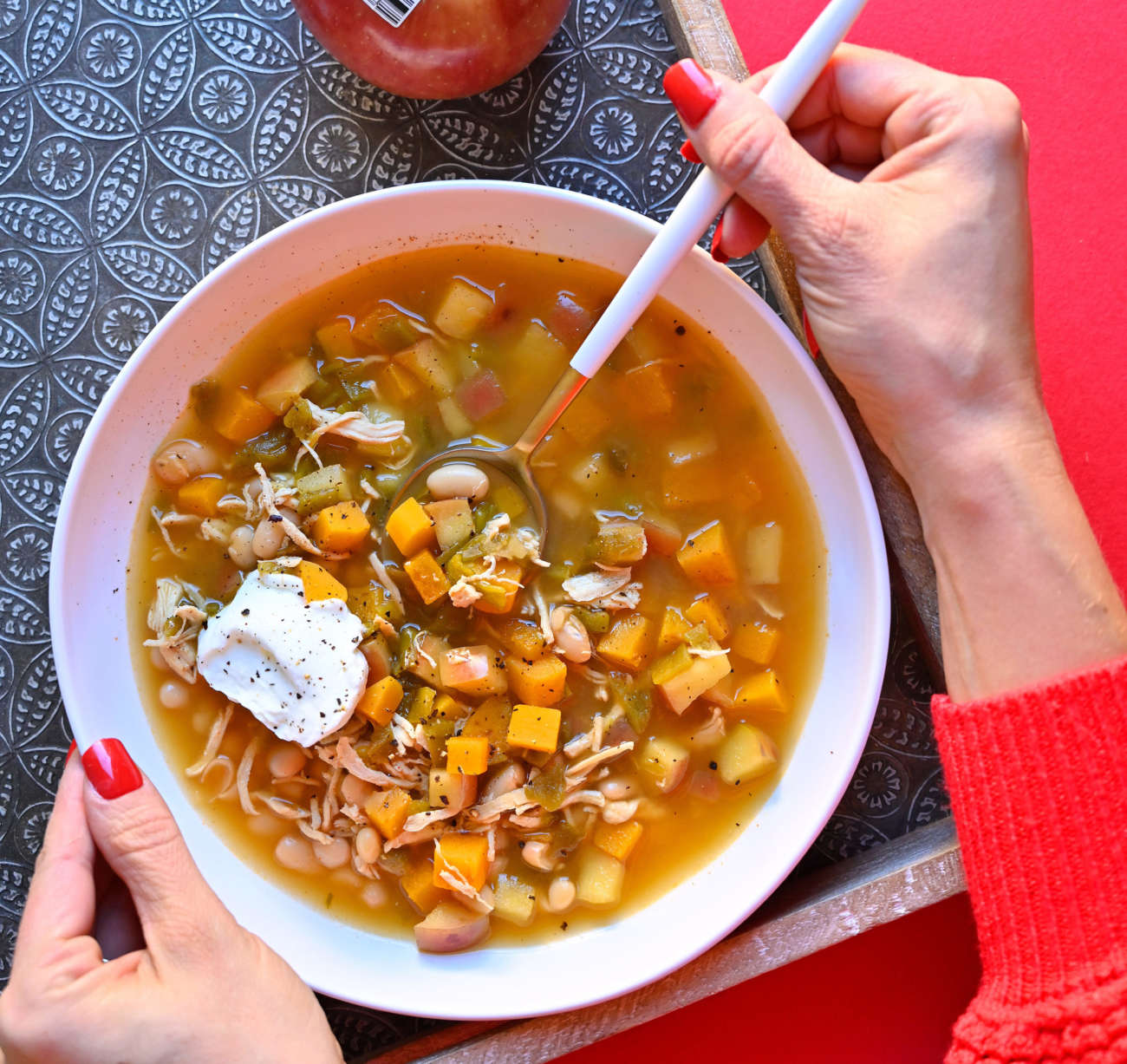 Ingredients
2 cups cubed butternut squash, diced to ½ inch pieces
2 Cosmic Crisp apples, diced
32 ounces chicken bone broth
2 cups water
2 15-ounce cans of cannellini beans, rinsed and drained
1 7-ounce can of diced mild green chiles
1 tablespoon chili powder
½ teaspoon cumin
½ teaspoon salt
12 ounces cooked and shredded rotisserie chicken
Directions
Sauté the butternut squash in a large stockpot over medium heat for approximately 5 minutes, stirring occasionally.
Add diced apples and sauté for an additional 5 minutes.
Once the squash and apples are slightly browned and softened, add in the remaining ingredients.
Reduce to low and let summer for 20 mintues.
Serve with Greek yogurt or sour cream and black pepper.
Recipe created by Eat the Rainbow Kids for Superfresh Growers.