There is nothing quite like pulling off a surprise for a good friend, teammate, and mentor! That is just what our Superfresh Growers team was able to do for our fearless leader, Robert Kershaw. After celebrating 30 years with the company on May 15th, we knew we had to do something special to honor his three decades of service to the company. Following the latest guidelines and cloaking it as a pre-cherry harvest party, Robert and our teams gathered in our campus courtyard for a celebratory lunch.
After growing up in Yakima, Washington, Robert attended the University of Colorado, where he graduated with a degree in Economics. He is an avid outdoorsmen, and enjoys spending time in the mountains and on the water with his wife Rachelle, and sons Robby and Ryan. When we say Superfresh Growers is a 5th generation family owned company, Robert is part of that 5th generation! After growing up submersed in the industry, it is no surprise that Robert started his Superfresh career as soon as he got his degree!
Many times, Robert has described the adversity that Superfresh Growers has had to overcome as the company grew tremendously over the last 30 years. These challenges have lit a fire within him to succeed, and he works every day to share that same energy with his colleagues. In fact, to encourage others to maintain a fire, Robert frequently advised, "find your log (i.e. motivation)." Teammate Dan Harrington says that Robert "cares deeply about everyone in this room and he wants us all to succeed. I truly think he would do anything to make that happen." This energy and drive for success was shown greatly at Monday's event honoring Robert.
Robert kicked off the luncheon with a quick speech atop a rickety chair, where he shared how proud he was of our team for handling the challenges of the last year with strength and tenacity. When he completed his thanks, the stage was passed (to his surprise) to two additional long-time Superfresh employees, Rob Conrad and Dan Harrington.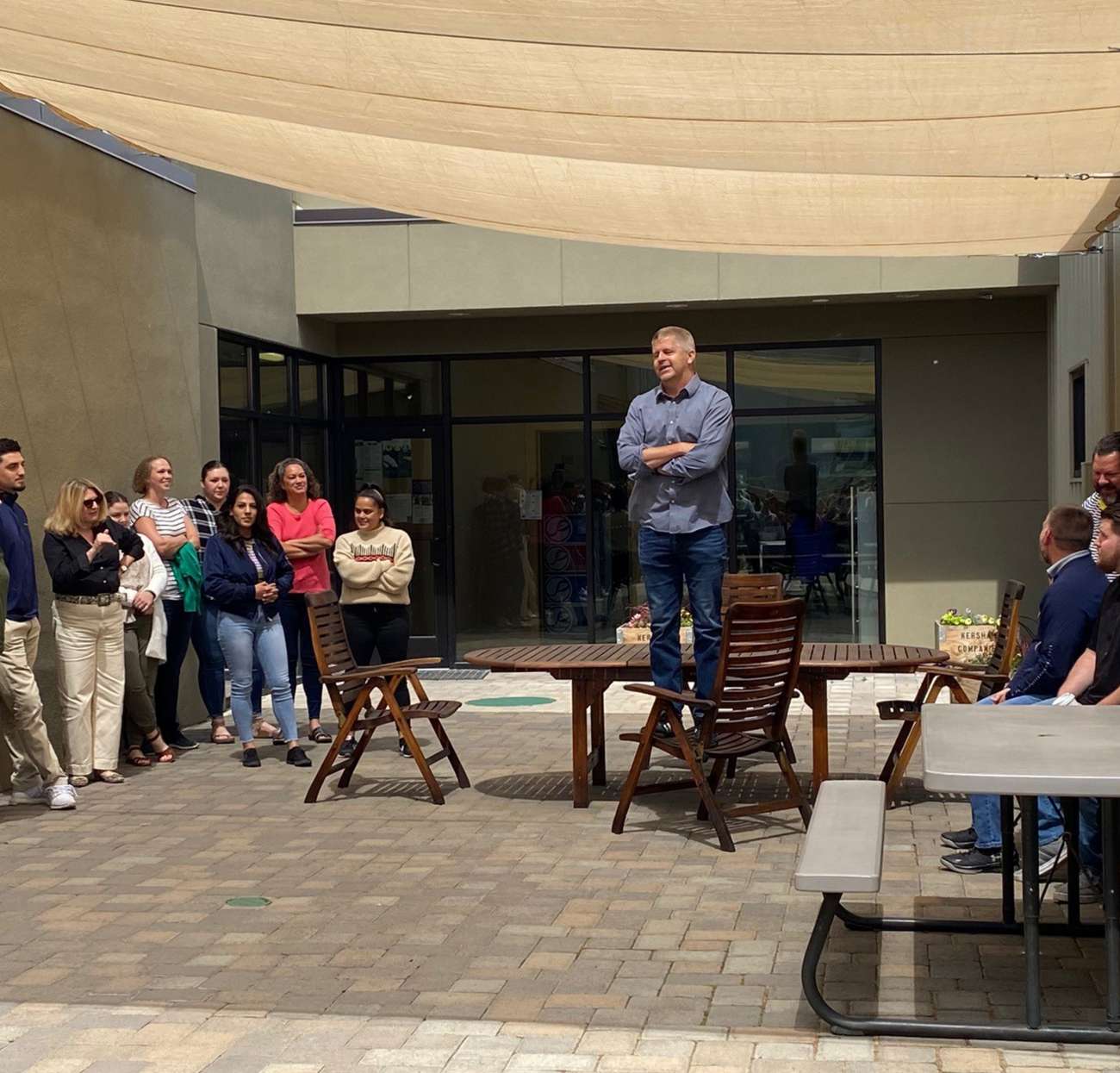 Dan began with a simple statement, "Robert is truly one of a kind." He went on to describe the support, mentorship, and friendship he received from Robert in his early days in sales. Filled in with sentimental memories, and funny moments, Dan's speech at the luncheon was a testament to Robert. Most significantly, Dan tells how Robert was the first person to learn that he was expecting his first son, as well as the first to learn they had twins on the way a few years later. More than 20 years have passed since those moments, and now all three of Dan's boys work for the company, too!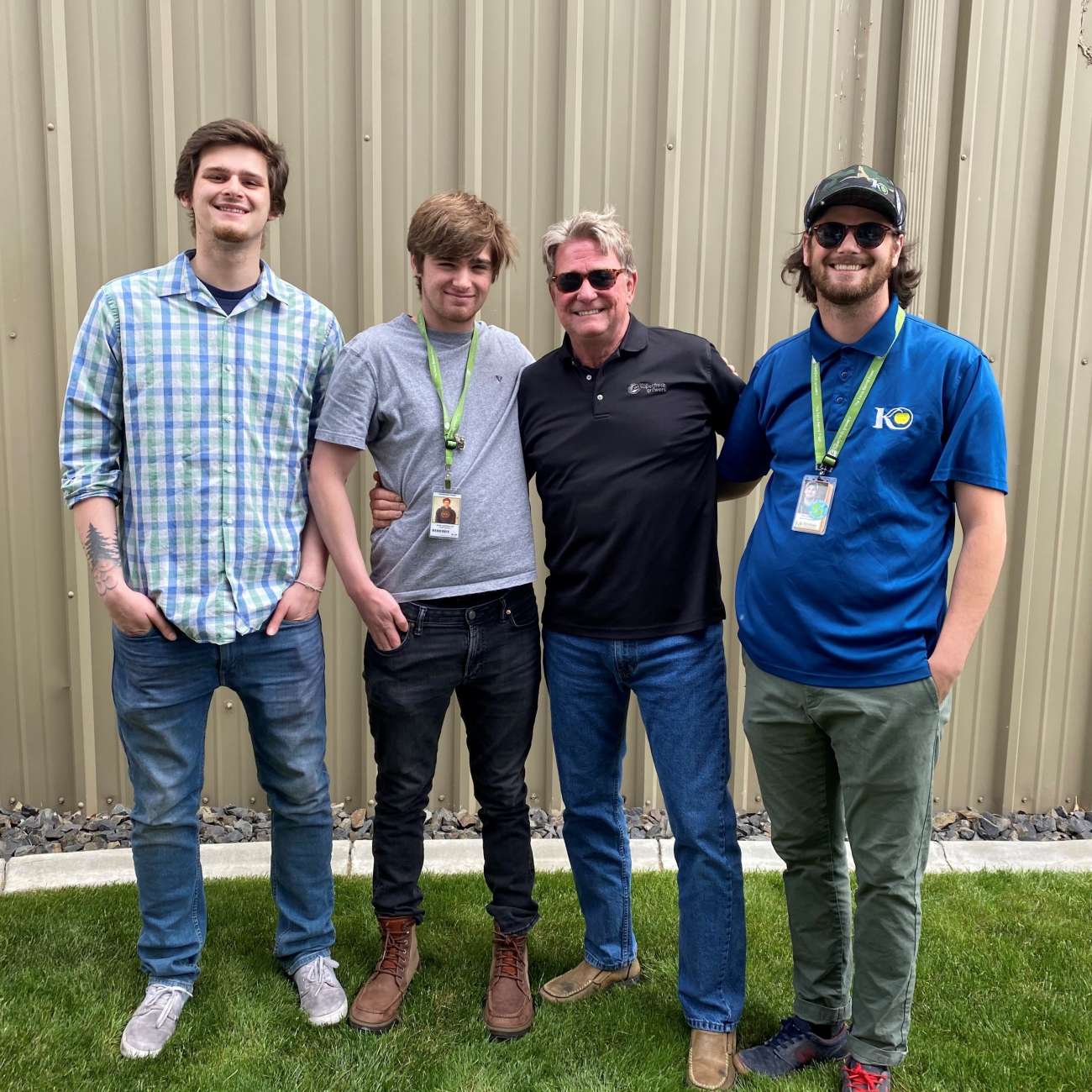 Dan then passed the mic to another long-time employee, Rob Conrad, who told numerous stories from the last 30 years, along with presenting some sentimental gifts. Rob tells how he met Robert in 1990, right before Robert began his final year of college. After that initial meeting of chatting college sports, Robert brought back a hat for Rob a whole year later when he began his own career at Superfresh Growers. Rob made sure to present Robert with a brand new University of Colorado baseball cap on Monday to commemorate the 30 year memory! He followed this up with a newly upholstered version of Robert's old office chair, which he had refused to change when the company switched to modern chairs. The luncheon to follow was filled with laughs and fun as our teams enjoyed tacos and visiting.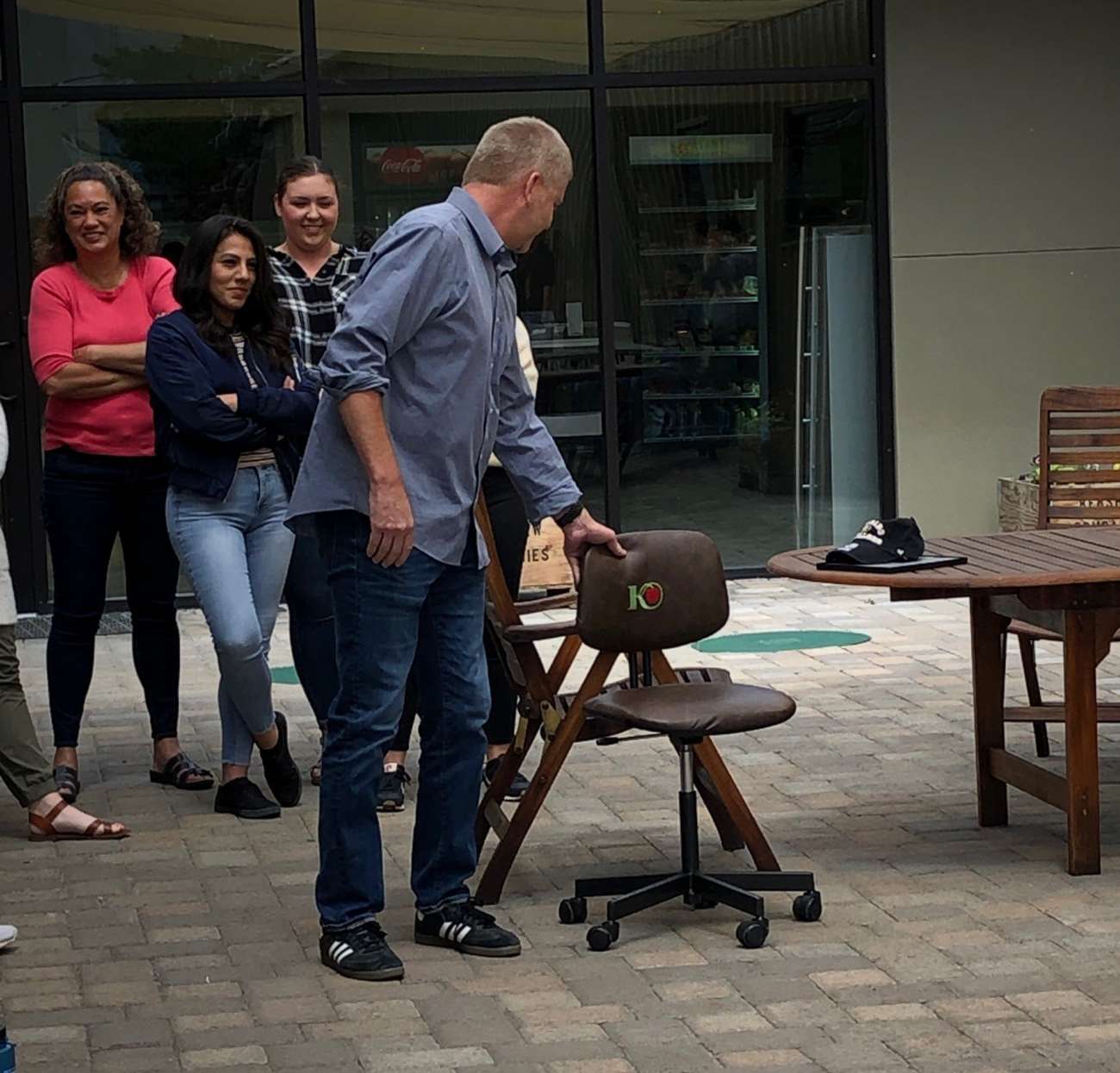 To sum up how all those here at Superfresh Growers feel about a president like Robert is simple, a true leader. When Dan Harrington did a quick search of the attributes of a leader, the definition found was Robert Kershaw to a T.
Honesty and integrity
Confidence
Inspire Others
Commitment and Passion
Good Communicator
Decision Making Capabilities
Accountability
Delegation and Empowerment
It is with that list of attributes that Robert inspires the best in all of us here at Superfresh Growers. Thank you Robert for an amazing 30 years!