Here's a holiday you may not have known exists, November 19th is International Men's Day! International Men's Day was established in 1999 as a day to focus on men's and boys' health, improving gender relations, promoting gender equality, and highlighting positive male role models. According to www.internationalmensday.com, the six pillars of International Men's Day are as follows:
To promote positive male role models, not just movie stars and sportsmen but everyday, working-class men who are living decent, honest lives.
To celebrate men's positive contributions to society, community, family, marriage, child care, and the environment.
To focus on men's health and well-being: social, emotional, physical, and spiritual.
To highlight discrimination against men in areas of social services, social attitudes and expectations, and law.
To improve gender relations and promote gender equality.
To create a safer, better world, where people can be safe and grow to reach their full potential.
This year, we are focusing on pillar one. We asked men around the Superfresh Growers farms, packing, and office teams to nominate men throughout the company that they look up to as positive role models. The response was outstanding! We are highlighting eight stellar teammates who show up to work every day and make others in the company take notice. This group of guys are all known as friendly, hardworking, valuable assets to Superfresh Growers, and help make those around them better. Keep reading to hear what makes each of them special.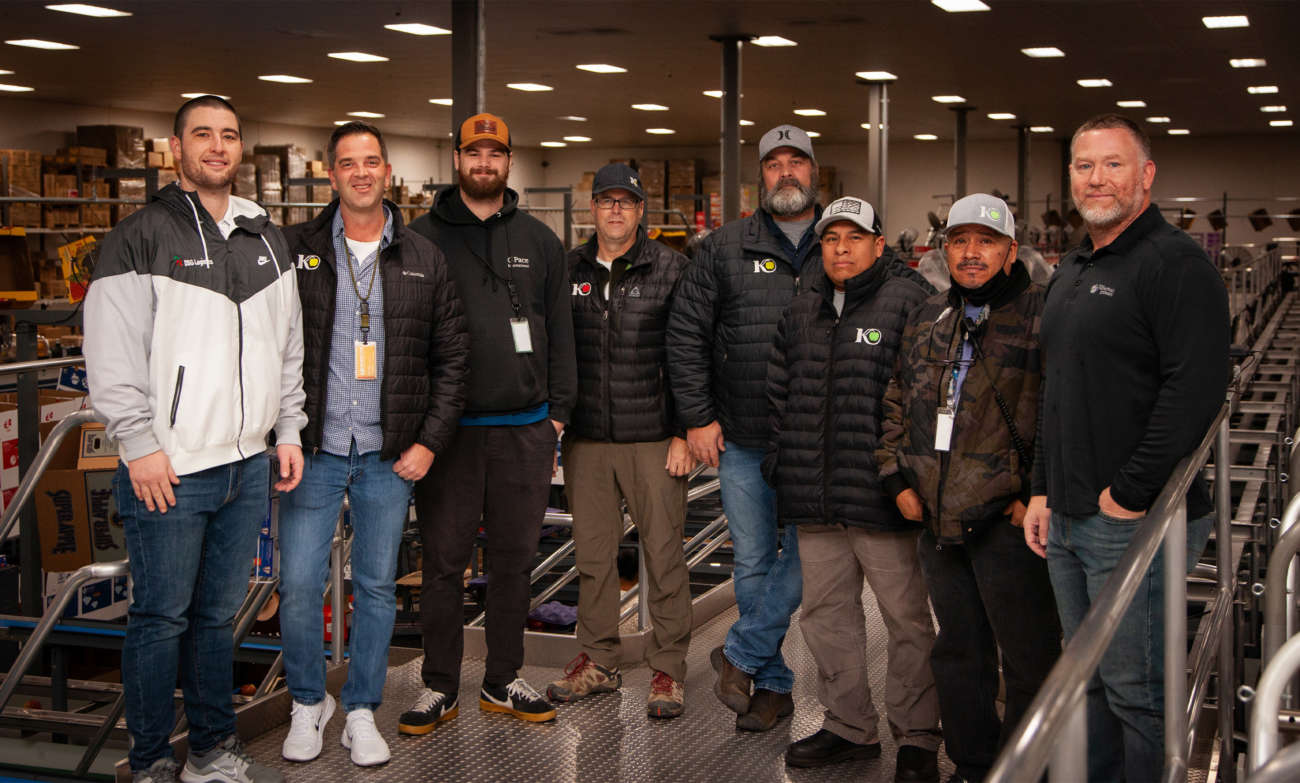 Scott Wall
As Director of Logistics, Scott is a key member in the DSG Logistics group, leading his team by example daily with a strong work ethic, go-get-'em attitude, and competitive nature. You may remember an employee spotlight of Scott a couple of years ago (read here). Jordan Stinglen describes Scott as "one of the hardest working people I've met." Scott is willing to put in the extra hours to make sure a task gets done and that his teammates are supported along the way. His healthy competitive spirit "pushes others to be better" according to Jordan. He is known as the kind of manager that you can confide in and will support you every step of the way.
Aaron Arndt
Aaron has been with the Superfresh team for 11 years and currently serves as Production and Operations Manager. According to teammates, Aaron is a role model by every definition. Aaron puts employees first daily by greeting each with a "good morning" and genuinely caring about their wellbeing. John Harrington says that Aaron "would never ask anything from anyone that he hasn't already done and is willing to do again." Aaron is known for his dedication to the packing line and holds the record for most hours worked in a single day (21 to be exact). "I have personally grown as a manager through watching, learning, and following the steps that Aaron has laid out. To be able to run a warehouse, you have to be able to adapt to the never-ending curveballs that are thrown and power through with confidence and professionalism, and Aaron shows this daily," says John. Aaron cares deeply about the development of his team and success of the warehouse that he runs!
John Harrington
While Operations Manager, John looks up to Aaron as a role model, he is also helping set a positive example on the packing line himself! With five years of experience at the company, John is a young up-and-comer who has proven he has all the tools to be an inspirational manager and leader. He bleeds passion, dedication, commitment, and sacrifice to everyone he manages, helping push them to work hard and do the same. John has become an expert of operations in the apple industry in a short period of time, becoming a leader and confidante for both day and night shift crews. John is a one-of-a-kind teammate with a fan base of people looking up to him!
Mike Van Pelt
Director of Farm Operations Mike Van Pelt is an industry asset with in-depth knowledge of harvest automation, horticulture, and orchard management. With 30 years of industry experience, it's a no-brainer that Mike would be a wealth of knowledge for teammates across multiple areas of the company. Being a true expert in his craft, as well as a hardworking and kind individual, makes Mike an easy person to go to for any questions or assistance in all things farming! Brian Lane says that Mike is a great leader because "he is first in line to help someone in need" and that Mike would "give you the shirt off of his back". His commitment to the company and willingness to sacrifice personal time for the sake of harvest is unmatched!
Darin Yoerger

Darin is the Superfresh teammate who truly makes everyone's lives better each day they come to work! As the leader of the maintenance team, Darin's role is centered around making sure each person's day runs smoothly. Whether it be crafting furniture, making sure the building is a comfortable temperature, keeping work areas safe from fire hazards, or even fixing broken toilets – Darin is the guy! Always willing to take on a challenge or odd request with a smile on his face is what earned Darin the "Good Samaritan" award at our last Christmas party. Voted by his peers, everyone recognizes Darin's dedication to the building and the people in it. Across all departments, Darin is a true role model!
Jose Vasques-Rojas

Jose is the Sanitation Manager for one of our apple packing lines where he leads a crew, ensuring that all areas of our line are clean and free of harmful pathogens. Jose has worked the last two years to improve processes, making our cleaning programs more successful and contributing to the overall quality of our fruit. In a lot of ways, the sanitation team is one of the most important groups in our network. They come in every night for cleaning and sanitizing that makes the next morning's production team able to pack delicious apples for people around the world! As a department with historically high turnover, Jose has been able to turn this department into the model group for employee retention since becoming manager. His managing style and leadership abilities have allowed him to connect with each one of his sanitarian teammates on a level that makes people want to work "for him" and with him. Treating people with genuine respect and kindness, along with providing positive reinforcement, makes him a role model to his entire team!
Rigoberto "Rigo" Guiterrez
Rigo is a packing line expert and operator. Having worked for the Superfresh team for over 20 years, Rigo started as a shook-runner and quickly advanced to be one of the key members of the bagging automation equipment personnel. "Rigo is a cheerleader by nature and is constantly giving people reasons to smile over the radio with his smart-aleck remarks," says Aaron Arndt. People gravitate toward Rigo for advice and guidance, and he is always willing to help anywhere he can. Taking employees under his wing to make sure they enjoy their jobs is what makes Rigo a great leader and teammate!
Jay Short
As Vice President of Sales at Superfresh Growers, Jay Short is a natural-born leader, whether he recognizes this in himself or not! While always remaining focused on his job, Jay takes time to make meaningful relationships with each member of the company. "What I really liked about Jay the first time I met him is that he will give you the time of day no matter how long you have been here or how old you are. He is willing to work with you and teach you." says Keegan Morford. Jay instills a sense of calmness when work gets overwhelming and will look for a solution to any issue, and probably crack a joke while doing it. He prioritizes letting teammates learn a task on their own, but will always have your back and help you out when asked. Known as the office clown, Jay leads our sales and production teams through a meeting each morning to prepare for the day. His teammates describe him as consistent, incessantly positive, dedicated, and a great golf partner. Jay puts in effort to make sure all voices are amplified and that everyone has the opportunity to contribute, making the team better each step of the way.
Thank you to these men for setting examples daily around our farms, warehouses, and office. Happy International Men's Day!