Yield: 6 servings
Skill level: Easy
Pears are one of the best fruits to enjoy all winter long! We especially enjoy red pears due to their versatility in recipes and unique and beautiful color for holiday gatherings. This salad is bursting with flavor from honey-roasted pistachios, pomegranate arils, red onion, and a delicious homemade dressing.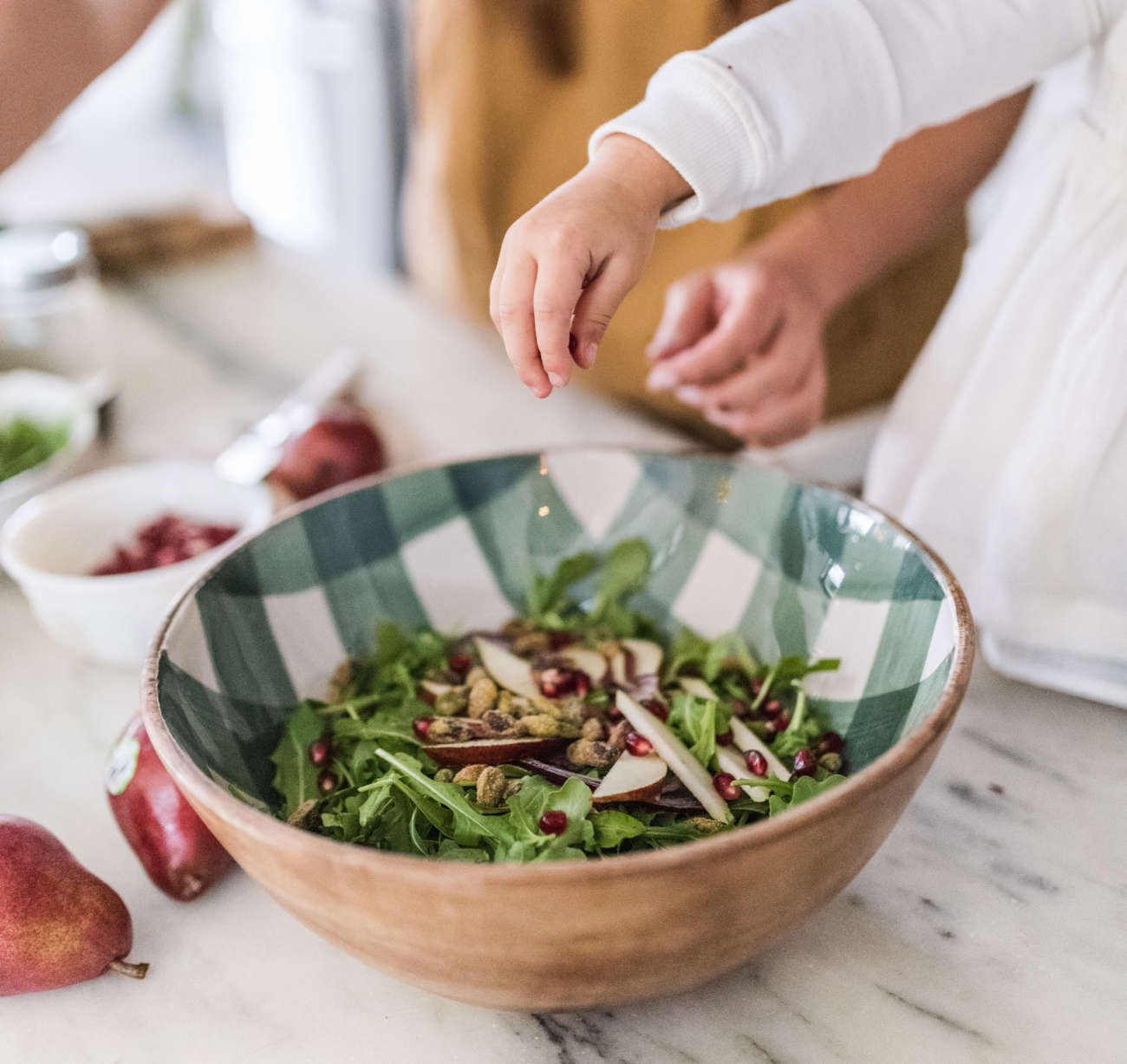 Ingredients
Salad
6 cups arugula
3 Red Anjou pears
Pearls from 1 pomegranate
½ of a red onion, sliced
8 ounces fetta
½ cup honey-roasted pistachios
Dressing
¼ cup olive oil
2 tablespoons maple syrup
1 teaspoon Dijon mustard
1 tablespoon balsamic vinegar
3 cloves of garlic, crushed
Salt to taste
Directions
Wash the arugula, and pears
Thinly slice the pears
Make the dressing by mixing all the ingredients in a small jar.
Assemble the salad by adding the arugula first
Then layer the pears, red onion, pomegranate pearls
Pour the dressing over the salad and toss gently.
Finish with feta if desired.
Recipe created by Azure Farm for Superfresh Growers