Skill level: Easy
Parfaits are a delicious treat anytime of the year, but we think the warm spiced flavors in this caramelized pear parfait make it extra perfect for winter months! Anjou pears offer a subtle sweetness and great nutritional benefits that make it perfect for breakfast.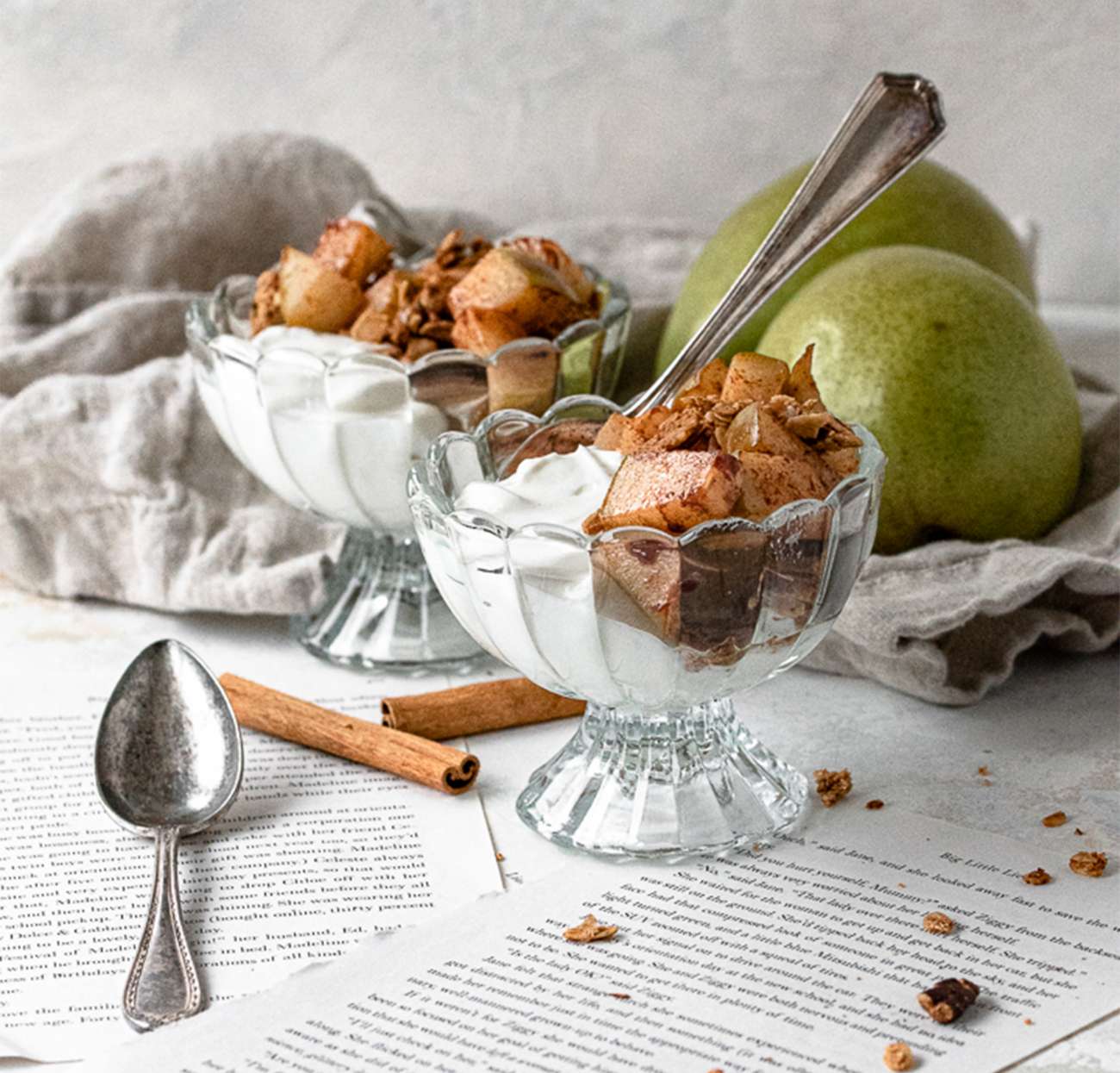 Ingredients
1 Anjou Pear
1 tablespoon unsalted butter
1 tablespoon brown sugar or coconut sugar
½ teaspoon cinnamon
1 cup of your favorite yogurt (vanilla or plain yogurt work best in this recipe!)
¼ cup of granola
Directions
Begin by cutting your pear into small pieces, roughly ½ inch in size.
Next, take out a small stovetop pan and heat over low - medium heat. Add tablespoon of butter and let that melt for about 30-60 seconds.
Once the butter has melted, add cinnamon and brown sugar to the pan with the butter and just give everything a quick mix with a spatula.
Add your pears to the pan and let them cook for 3 minutes. At this point, the butter and sugar mixture may become a little thicker - totally normal!
After the first few minutes, turn the pears with the spatula and let them cook for another 3 minutes.
Continue lightly moving the pears around in the pan for another minute or so, as they start to caramelize.
Remove pears from the stove and add them over top of your yogurt and granola. Enjoy!
Recipe created by Simply Unbeetable for Superfresh Growers.