Yield: 4
Bosc pears are a great variety for poaching because the texture softens so nicely without becoming too soft. The sweetness of a Bosc isn't overpowering and is enhanced by poaching in red wine and balsamic, lending a nice tart acid to balance the recipe. You can serve these as a side dish, atop a salad of fresh greens or as a dessert with custard ice cream and some crushed pistachios!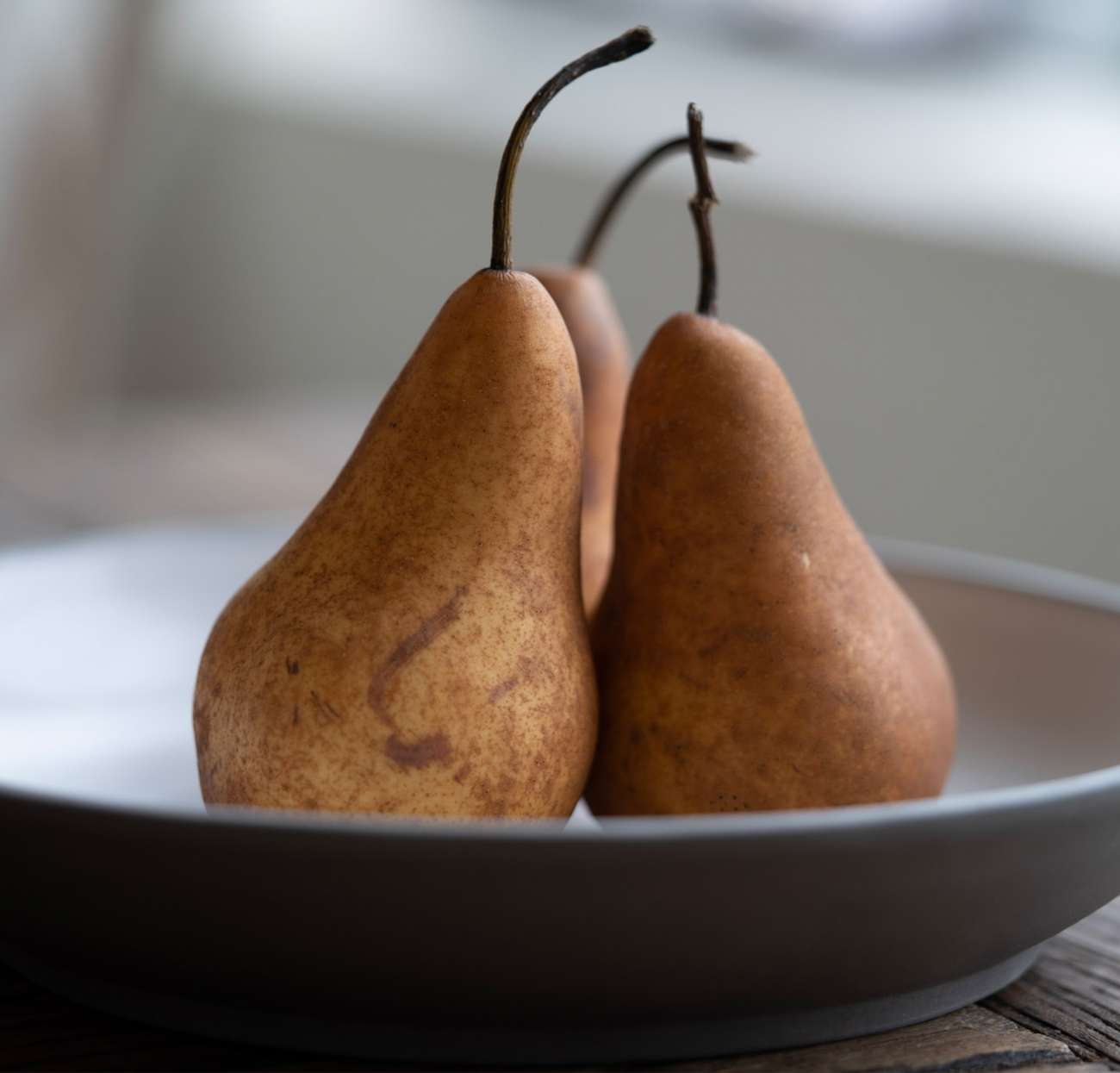 Ingredients:
4 Bosc pears
½ cup water
1½ cup red wine
½ cup sugar
½ cup balsamic vinegar
1 tablespoon lemon juice
½ teaspoon cinnamon
¼ teaspoon ground cloves
Directions:
Peel pears and cut in half. Using a melon baller, scoop out seeds and core from center.
Add water, red wine, sugar, balsamic vinegar, lemon juice, cinnamon, and cloves in the instant pot. Arrange pears on a steam basket insert and switch instant pot to manual setting for 7 minutes. Cover and lock the Instant Pot lid.
When the timer beeps let steam release on it's own which will take about 5 minutes. If steam has not released you can manually vent to release it after 5 minutes. Remove strainer basket carefully and let pears cool.
Reset the manual setting for 12 minutes and put the lid back on. This will reduce the liquid by about half to be drizzled over plated pears as a sauce.
Recipe created by Urban Farm Foods for Domex Superfresh Growers®.