Yield: 2 Large Salads
Skill level: Easy
Organic Gala apples are highlighted in this gorgeous apple and roasted veggie salad. Mason jar salads are great way to pack in your fruit and veggie quota for lunch! This salad layers on squash, Brussels sprouts, bacon, organic Gala apples and blue cheese! Just toss in the brown butter dressing, shake, and voila! An office or school meal, packed with healthy and delicious ingredients!  Whole 30 or paleo? Just leave off the blue cheese.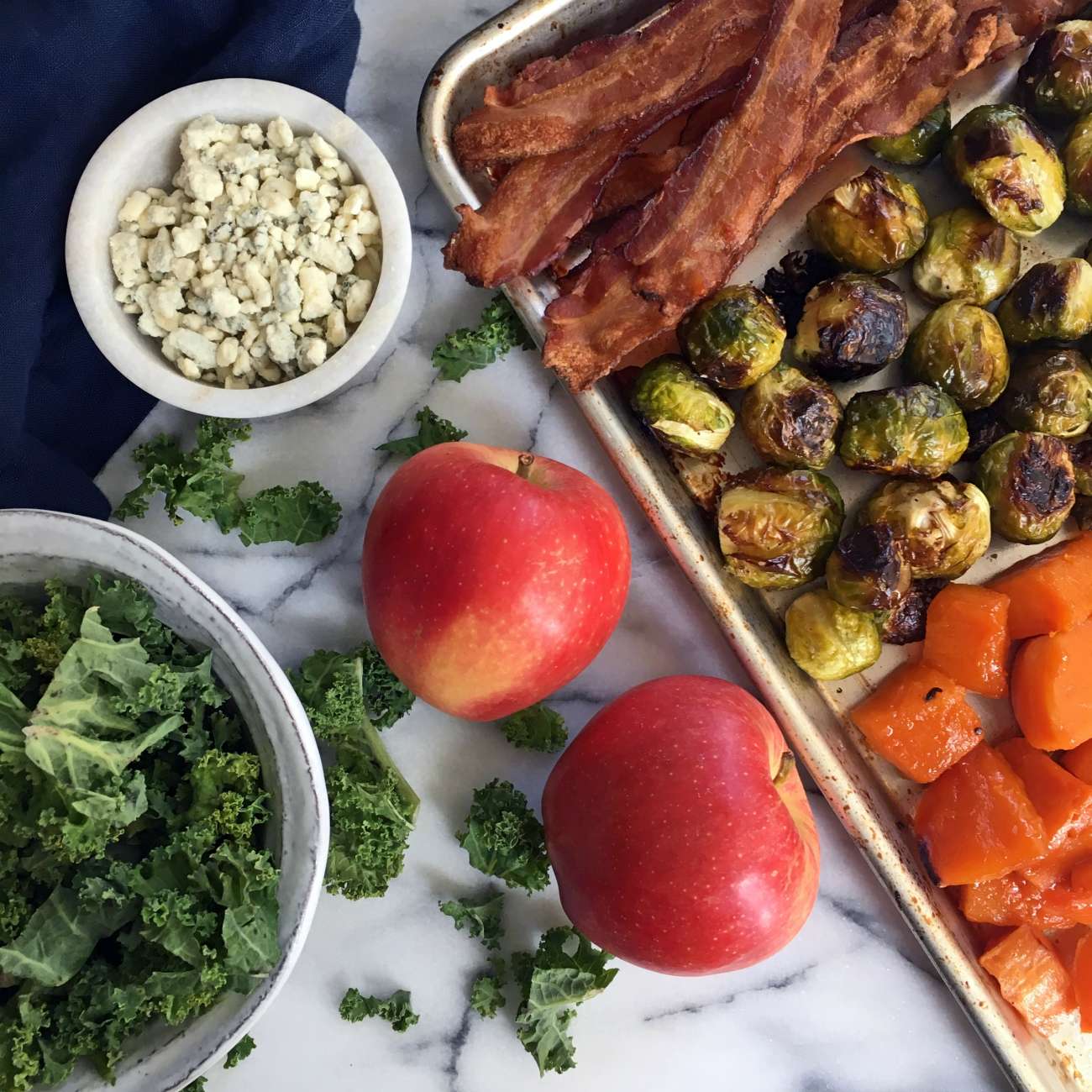 Ingredients for Salad
4 cups butternut squash, peeled and cubed
4 cups Brussels sprouts
2 tbsp. maple syrup
2 cups kale
2 Gala apples, sliced
1 orange, juiced
8 oz. paleo bacon
Blue cheese crumbles
Olive oil
Salt & pepper
Ingredients for Dressing
4 tbsp. brown butter ghee
2 tbsp. apple cider vinegar
Salt & pepper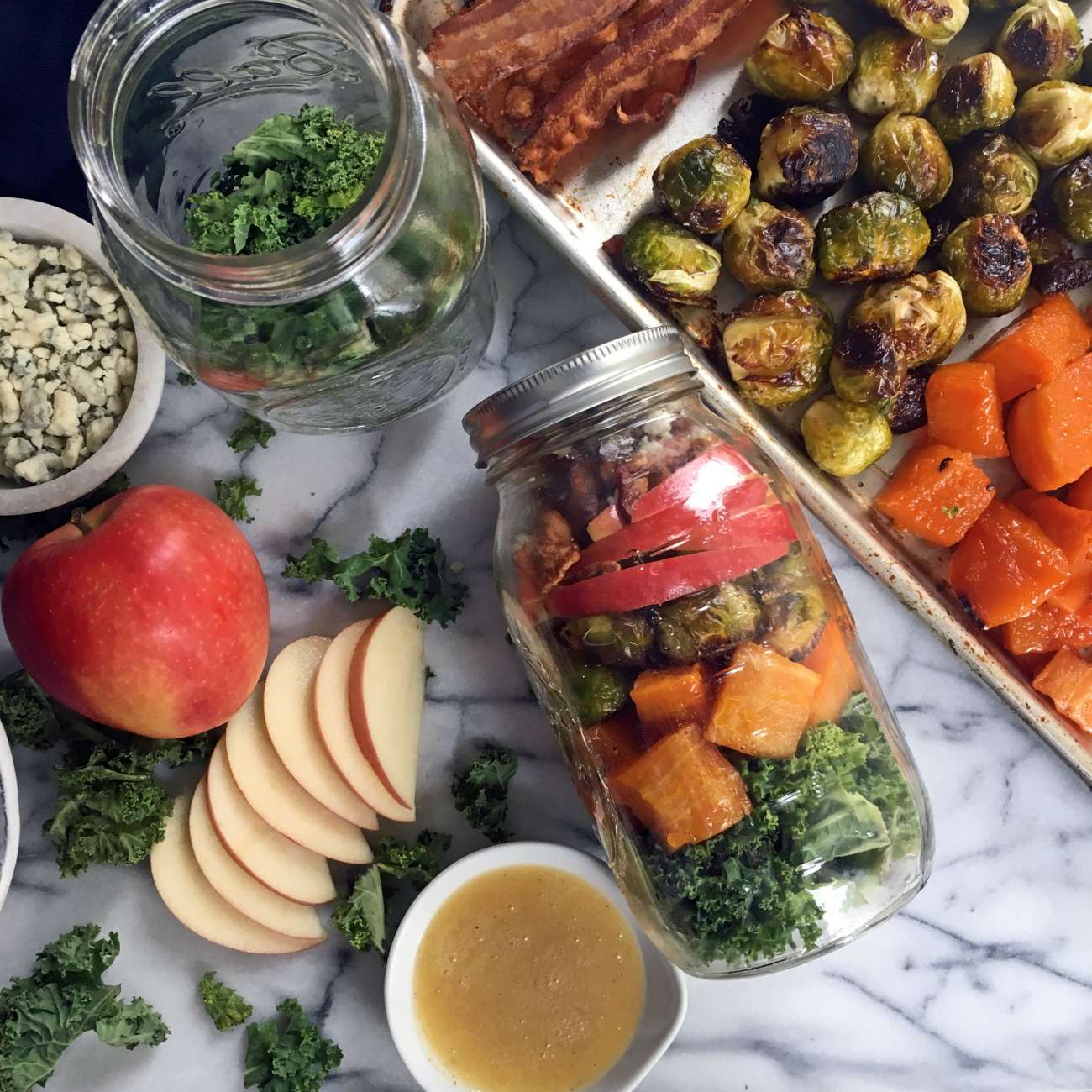 Directions
Preheat oven to 400°F. Toss the butternut squash with maple syrup, two tablespoons of olive oil, and season with salt. Add in a single layer to a baking dish and cover with tinfoil. Bake for 20 minutes, then remove foil and toss. Return to oven and bake for another 20-30 minutes or until fork tender. Remove squash from oven and set aside.
Clean Brussels sprouts, and toss with two tablespoons of olive oil, salt, and pepper. Add in a single layer on a baking sheet and roast for 20 minutes in the oven, at 400°F. Toss, and continue roasting for an additional 20 minutes.
Place bacon in a cold pan, work in batches if you need to. Cook bacon over low heat, flipping the pieces over when they start to curl. Keep flipping bacon periodically until they are crispy. Transfer bacon to a paper towel lined plate, and set aside. Between batches, pour off excess bacon grease.
Slice organic Gala apples into wedges and dip them into orange juice. Place half a cup of kale into a mason jar. Add butternut squash, Brussels sprouts, sliced apples, bacon and top with blue cheese crumbles.
For the dressing, melt the brown butter ghee over low heat. Pour into bowl and whisk in apple cider vinegar. Season with salt and pepper to taste. Warm up dressing before drizzling on salad.
Recipe created by BazaarLazarr for Domex Superfresh Growers®.