Yield: 18 piled high sliders
Skill level: Medium
Fuji apples are one of the sweeter apple varieties, with hints of savory earth characters, a bit spicy and quite juicy and aromatic. Caramelized onion and herbaceous lamb evoke the comfort-food and familiar Easter flavors that are perfect for spring. Microgreens and the fresh organic Fuji apple base bring a fresh twist that is equally healthy and delicious.
Apple sliders have become quite the trend. We just LOVE how easy it is to slice an apple, dip in citrus (lemon juice and orange juice work great to prevent browning), and use as a replacement for the traditional cracker or bread slice. The toppings are endless… from eggs and avocados to pesto and prosciutto. Open faced apple sliders are naturally gluten-free, and depending on the toppings, are Whole 30 and paleo. This recipe meets both Whole 30 and paleo requirements!
Serve sliders as a spring appetizer, or serve 4-5 sliders as an entrée.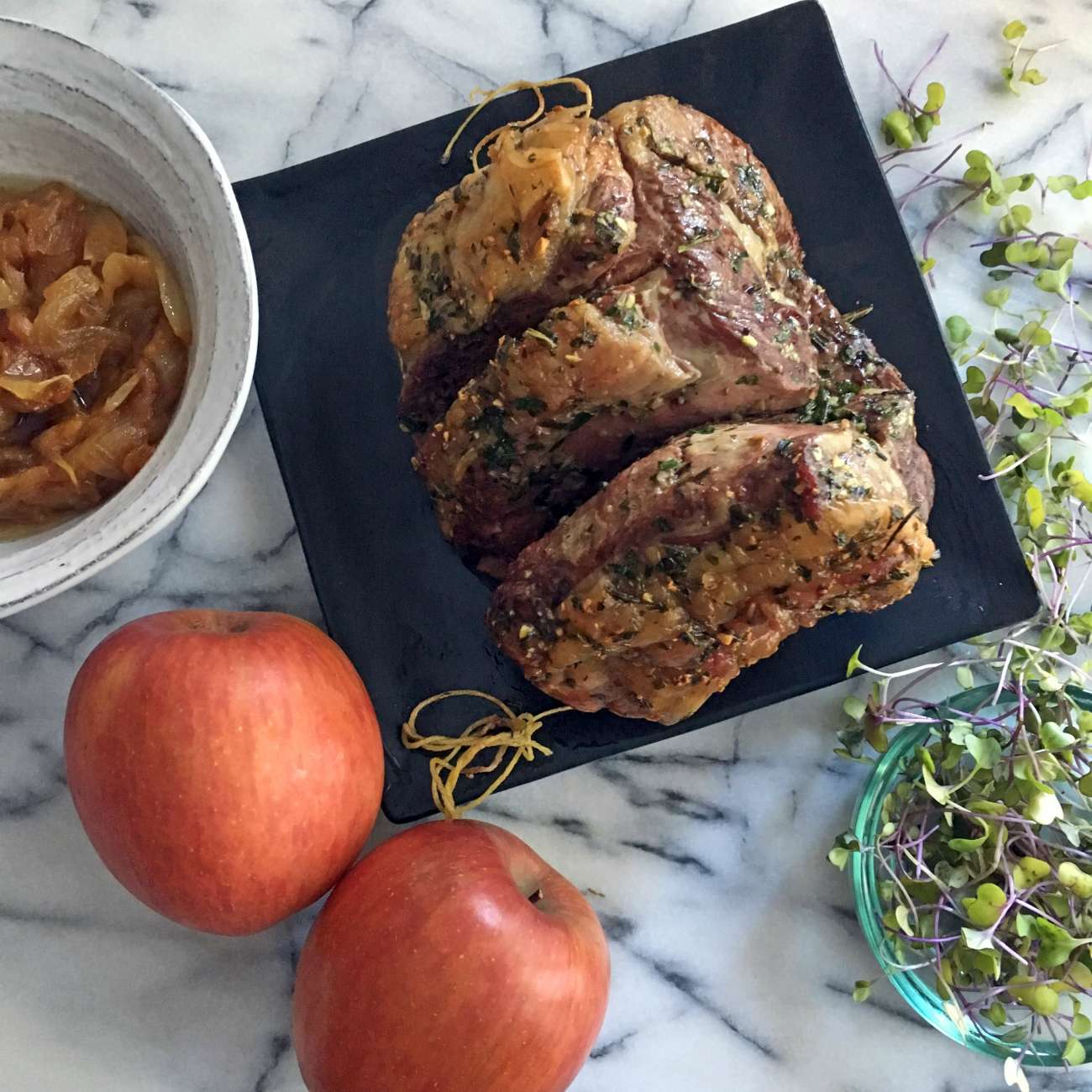 Ingredients
3 large organic Fuji apples
2 oranges, juiced
2 lb. boneless leg of lamb
5 large garlic cloves
¼ cup Italian parsley, chopped
2 tbsp. fresh thyme, chopped
2 tbsp. fresh rosemary, chopped
2 large yellow onions, sliced
Olive oil
Salt & pepper
Micro greens for garnishing
Cooking Twine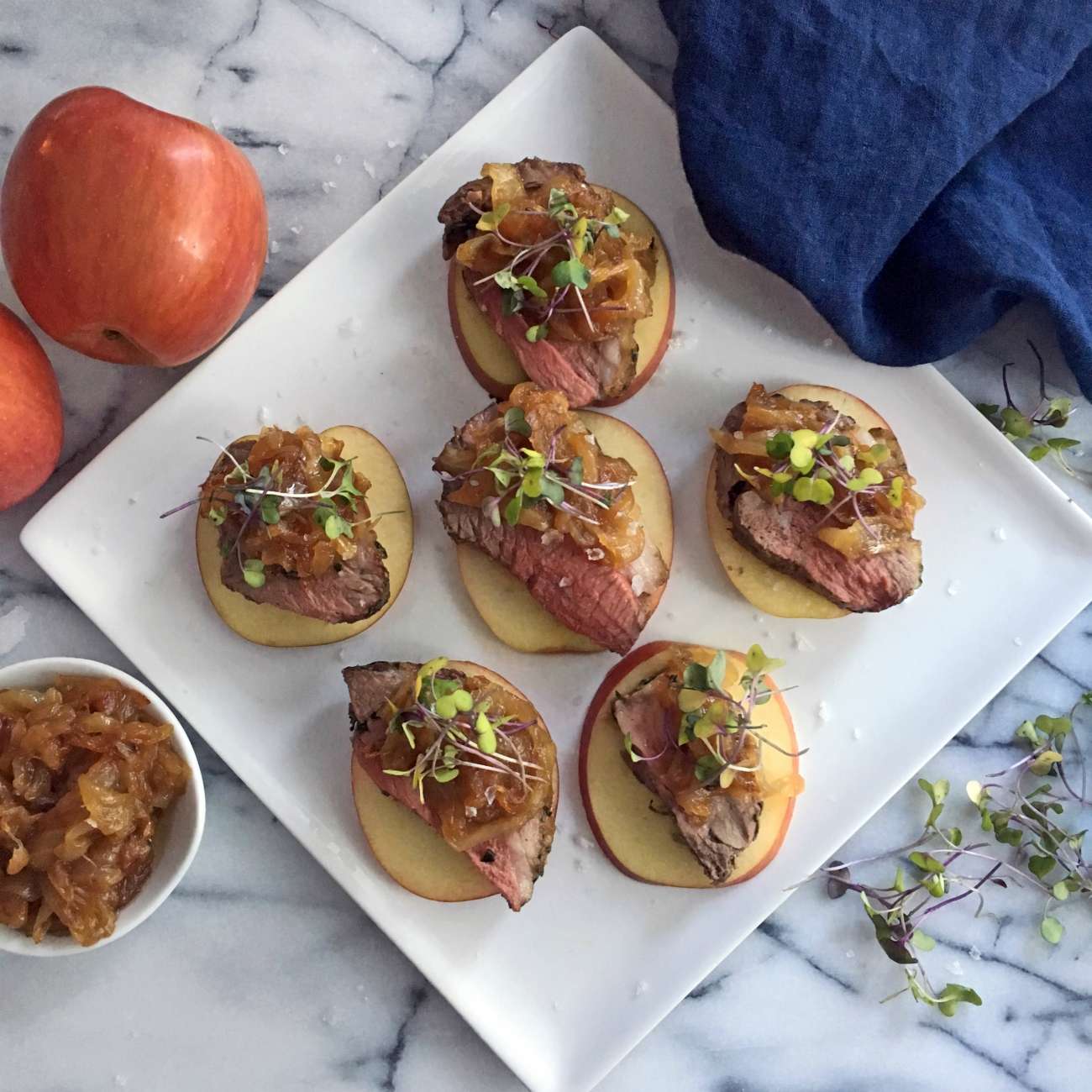 Directions
Preheat oven to 400°F. In the bowl of a food processor add garlic cloves, parsley, thyme, rosemary, two tablespoons of olive oil, and season with salt and pepper. Pulse until a rough paste forms.
Untie the boneless leg of lamb and rub paste on all sides. Sprinkle with additional salt and pepper (optional). Retie the lamb with cooking twine and place in a small roasting pan. Roast in oven for about 30 minutes or until the internal temperature reaches 125°F for rare. Take the lamb out of the oven and let it sit for 10-15 minutes.
While the lamb is roasting, heat olive oil on medium high heat in a large sauté pan. Add onions and make sure they are all coated with olive oil, season with salt. Let cook, stirring occasionally for 30-40 minutes, and remove from the stove.
Slice organic Fuji apples vertically to create the apple sliders. Each apple should yield about six slices.  Immediately dip apple slices in the orange juice to prevent browning. Top each apple piece with a slice of lamb, caramelized onions, and micro greens.
Recipe created by BazaarLazarr for Domex Superfresh Growers®.