Skill level: Moderate
Cozy, bright, and flavorful. This dish is filled with lots of Honeycrisp apple, sweet potato, and carrot to create a sweet and savory creamy soup. Perfect for those winter days curled up inside when you need something to warm you from within!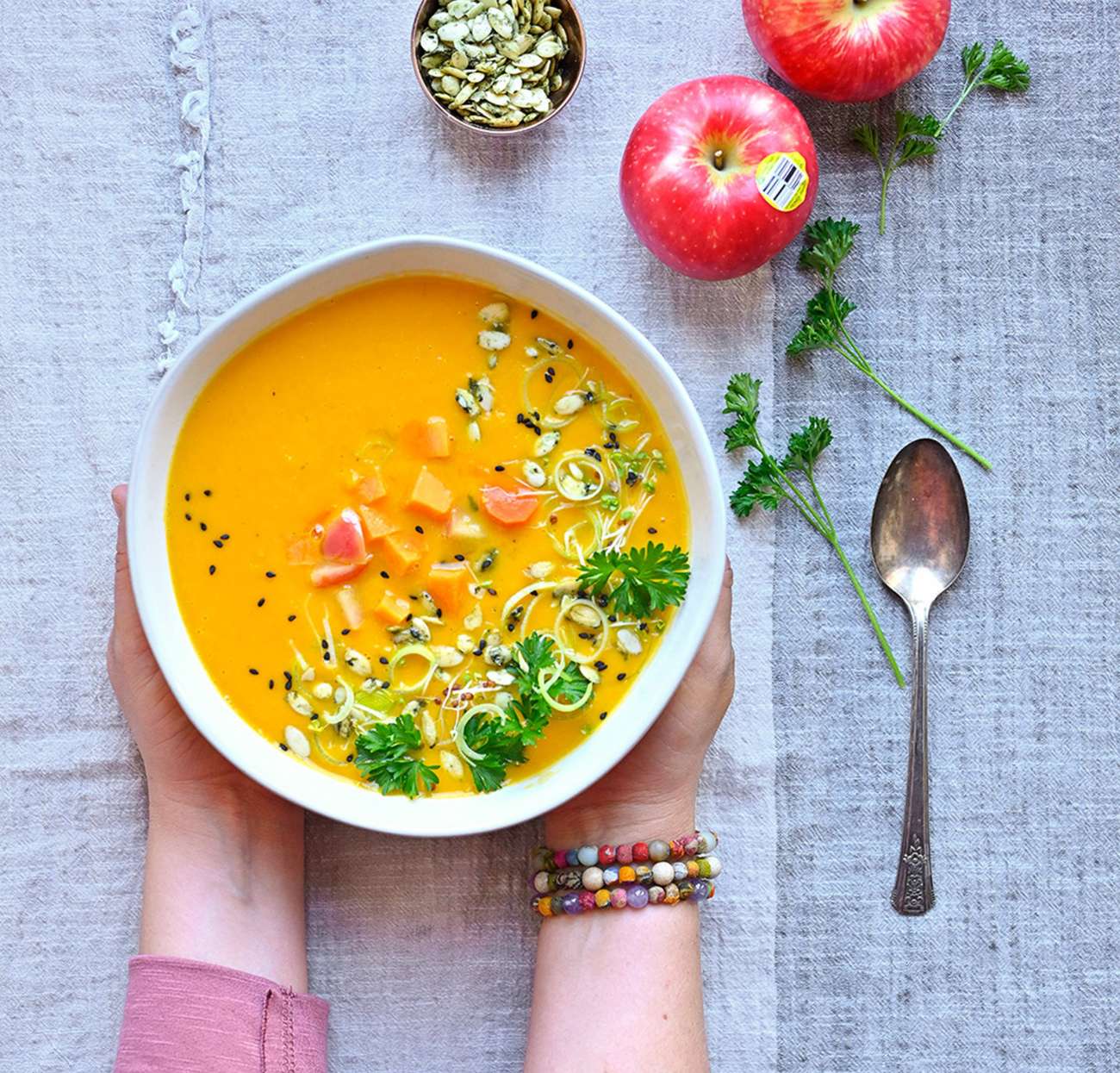 Ingredients
4 cups cubed sweet potato
4 cups diced Honeycrisp apple
1 ½ cups chopped carrots
1 inch leek, thinly sliced
1 tablespoon olive oil
1 tablespoon minced garlic
32 ounces veggie broth
12 ounces plain coconut water
2 cups water
15 ounce can of chickpeas, rinsed and drained
1 teaspoon ground ginger
2 tablespoon chopped fresh sage
½ teaspoon black pepper
Directions
In a large stockpot over medium high heat, saute the sweet potato, apple, carrots, and leek in olive oil and garlic for approximately 10 minutes until veggies are softened. Stir frequently.
Add in all of the remaining ingredients. Bring to a boil and then reduce heat to medium low to simmer for 30 minutes.
Add about half of the soup mixture into a high speed blender and puree until smooth. Then, stir it back into the stockpot.
Serve hot with garnishes: leek, fresh parsley, sprouted pepitas, and black sesame seeds.
Recipe created by Nosh and Nourish for Superfresh Growers.