Yield: 4
Skill level: Easy
This savory flatbread is equally gorgeous and delish. Purple kale and fresh blueberries are sauteed with garlic, basil, and balsamic glaze, and then baked on naan with mozzarella. Finish it off with a few fresh berries and basil leaves and you have a perfect appetizer or dinner!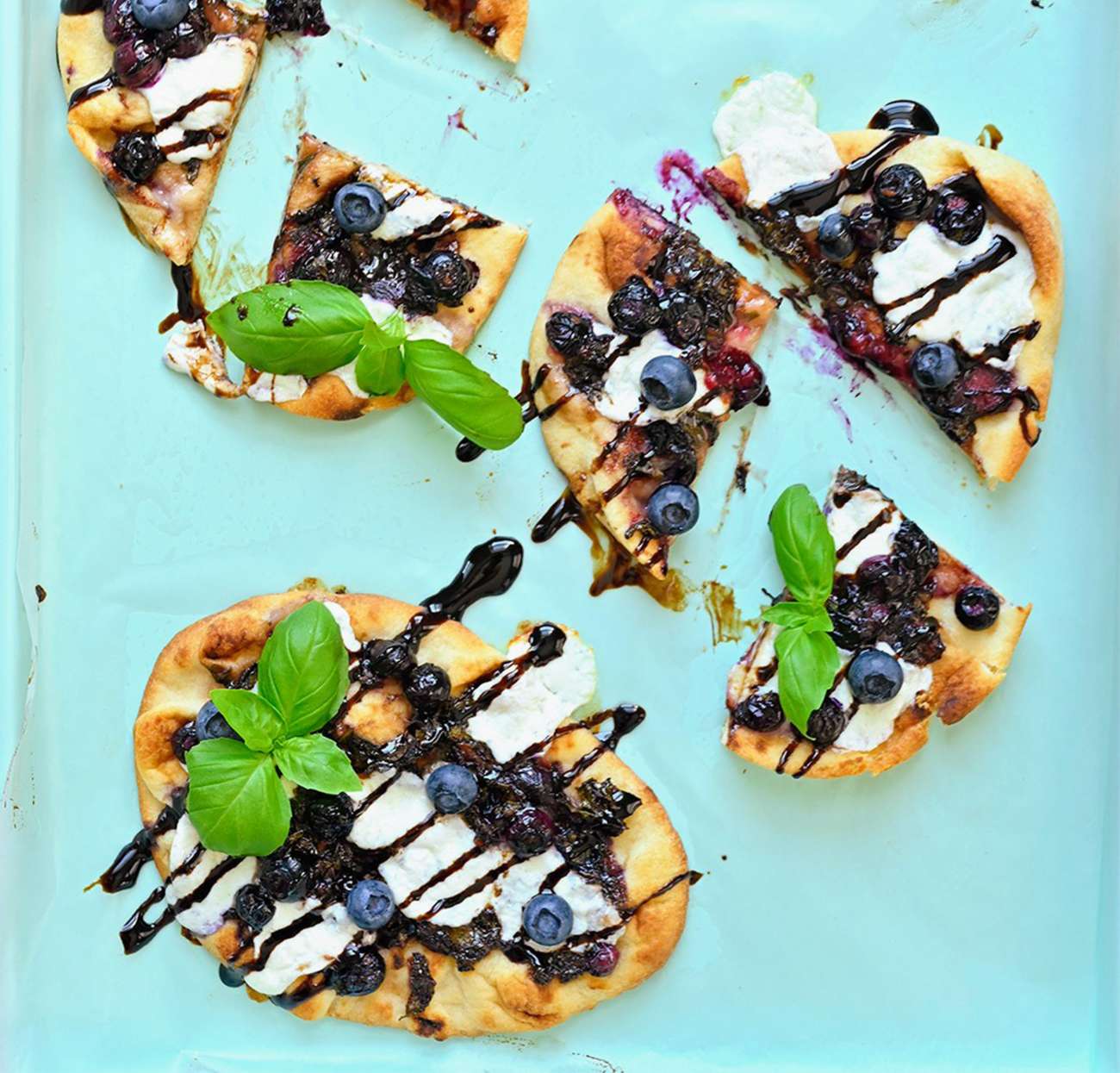 Ingredients
1 teaspoon minced garlic
1 teaspoon basil paste
1 teaspoon balsamic glaze, plus more for topping
1 cup finely chopped purple kale, stems removed
½ cup fresh blueberries, plus more for topping
squeeze of lemon juice
4 small naan breads
24 mini mozzarella pearls
Directions
Preheat oven to 375°F.
In a small pan, over medium heat, saute the kale and blueberries in garlic, basil paste, lemon juice, and balsamic glaze for approximately 5 min. Kale should soften and blueberries should be easily mashable with a fork.
Lay the naan breads on a parchment lined sheetpan. Spread the kale and blueberry mixture evenly on each of the 4 mini naan breads in a thin layer. Then top with 6 mini mozzarella pearls. Bake for 8 minutes, then increase the heat to broil for an additional 2 minutes. You want the cheese to get bubbly, but not burned!
Remove from the oven and top with extra fresh berries, fresh basil leaves, and a drizzle of balsamic glaze. Enjoy!
Recipe created by Nosh and Nourish for Superfresh Growers.