Yield: 8
Skill level: Easy
This homemade blueberry ice cream is easy to make, gorgeous, and completely vegan! Whole Superfresh blueberries folded into the creamy mixture are the perfect finishing touch. Enjoy this treat as a kid friendly snack or a light summer dessert!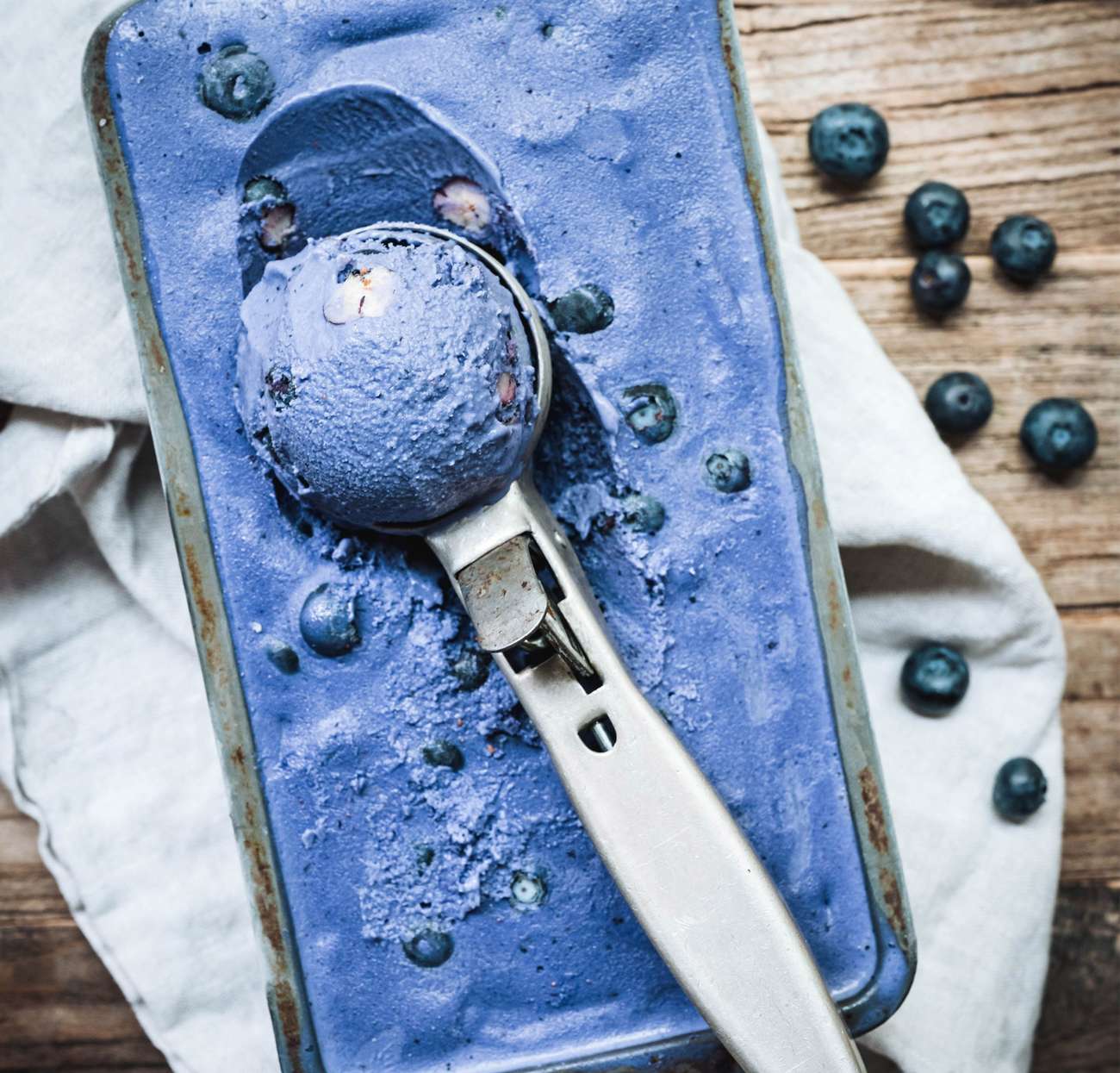 Ingredients
30 ounces full fat coconut milk (two 15oz cans)
1 cup cashews, soaked for 2 hours in room temp water
2 cups Superfresh blueberries
¾ cups honey or agave
2 tablespoons freshly squeezed lemon juice
1 ½ tablespoon butterfly pea flower powder (for color, optional)
1 tablespoon lemon zest
½ tablespoon pure vanilla extract
1 pint Superfresh blueberries (keep separate from previous 2 cups)
Directions
Add everything (except the 1 pint of fresh blueberries) to a blender and blend well.
Pour into ice cream maker and start churn cycle. When finished, gently fold in fresh blueberries and return to freezer until solid. Enjoy!
Recipe created by Nosh and Nourish for Domex Superfresh Growers®