Winter flavor has reached its peak with this baked pear recipe! Bosc pears are ideal for this recipe with their natural nuttiness and firm texture that holds up well in baking. Here, they are PEARed with warm spices, cranberry, pecans, and a honey drizzle for a scrumptious seasonal dessert. Serve with vanilla ice cream for next-level deliciousness.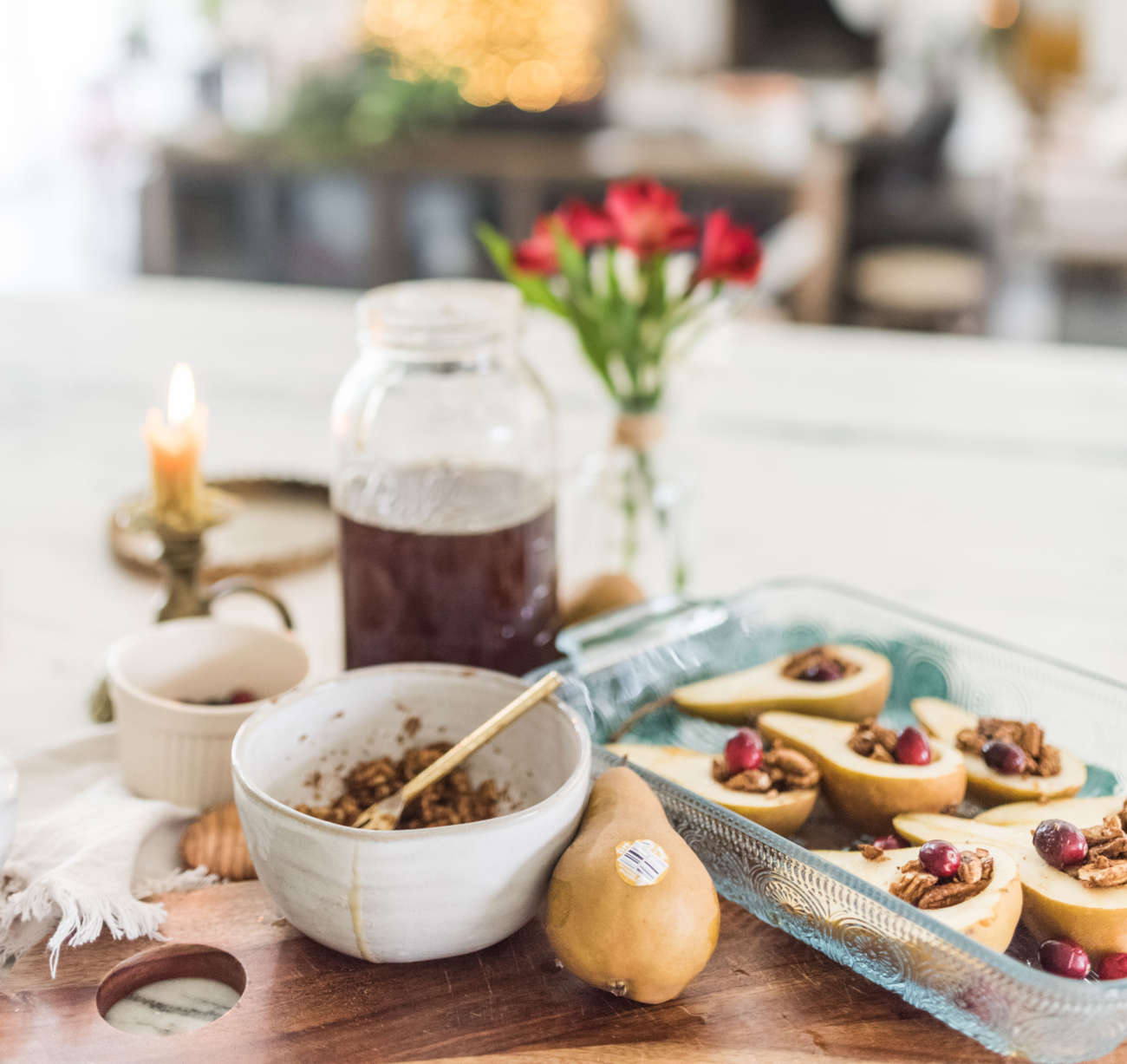 Ingredients
3-4 Bosc pears
½ cup chopped pecans
10-12 fresh cranberries
1 teaspoon cinnamon
Pinch nutmeg
1 teaspoon vanilla
½ cup honey
Directions
Preheat the oven to 350°F.
Halve the pears and use a teaspoon to core out the seeds.
Cut a small sliver on the bottom of the pear to prevent it from moving around.
Place the pears onto a baking dish.
Combine half of the honey with the vanilla, cinnamon, and pecans.
Drizzle the other half of the honey over the pears.
Add the honey, vanilla, cinnamon, and pecan mixture to the inside of the pears.
Add 1 cranberry to each pear and add some extra to the baking dish for color.
Bake for 25-30 minutes or until the pears are golden and soft to your preference.
Serve with ice cream, or enjoy as is!
Recipe created by Azure Farm for Superfresh Growers.