Skill level: Easy
One of our favorite go-to snacks here at Superfresh Growers is apples and peanut butter! This recipe is perfect for satisfying that craving in a nut-free and lower fat recipe! This delicious dip is made using Beyond the Equator Seed Butter plus a few extra delicious ingredients to create a yummy alternative to peanut butter! Our Autumn Glory apples pair perfectly with the maple syrup and pumpkin spice flavors in the dip.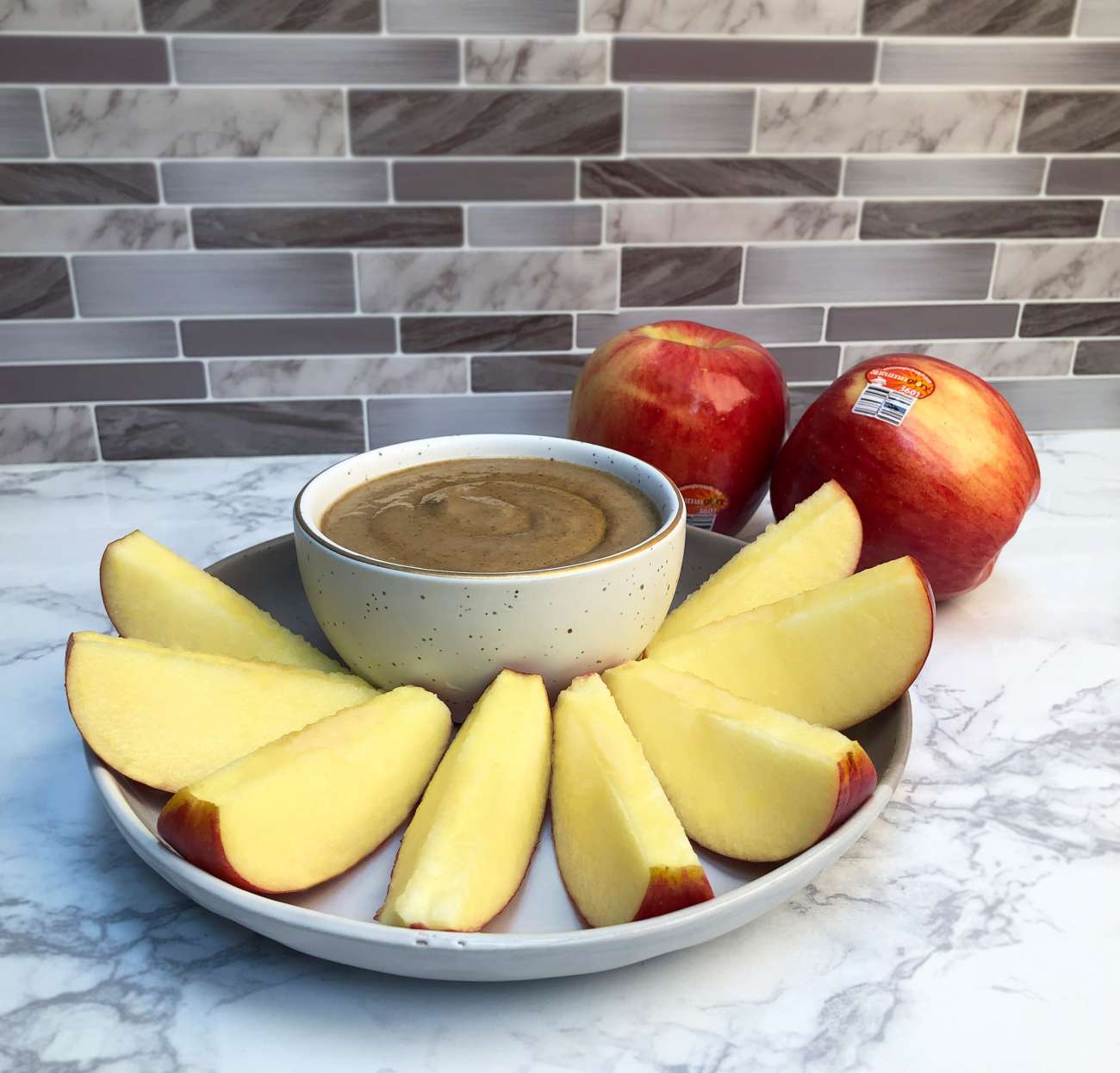 Ingredients
• 1 medium Autumn Glory apple
• ¾ cup Beyond the Equator Seed Butter
• ¼ - 1 cup almond milk
• 1 tablespoon pure maple syrup
• ½ teaspoon pumpkin spice seasoning
• ⅛ teaspoon salt
Directions
Combine seed butter, almond milk, maple syrup, pumpkin spice seasoning, and salt in a small bowl. Start with ¼ cup almond milk and continue adding until you get the consistency you like. Slice and core your Autumn Glory apple and dip away!