This refreshing and vibrant drink is perfect for those seeking a delicious cherry-infused beverage. With juicy cherries, zesty lime, and sparkling water, it's a delightful treat for any occasion.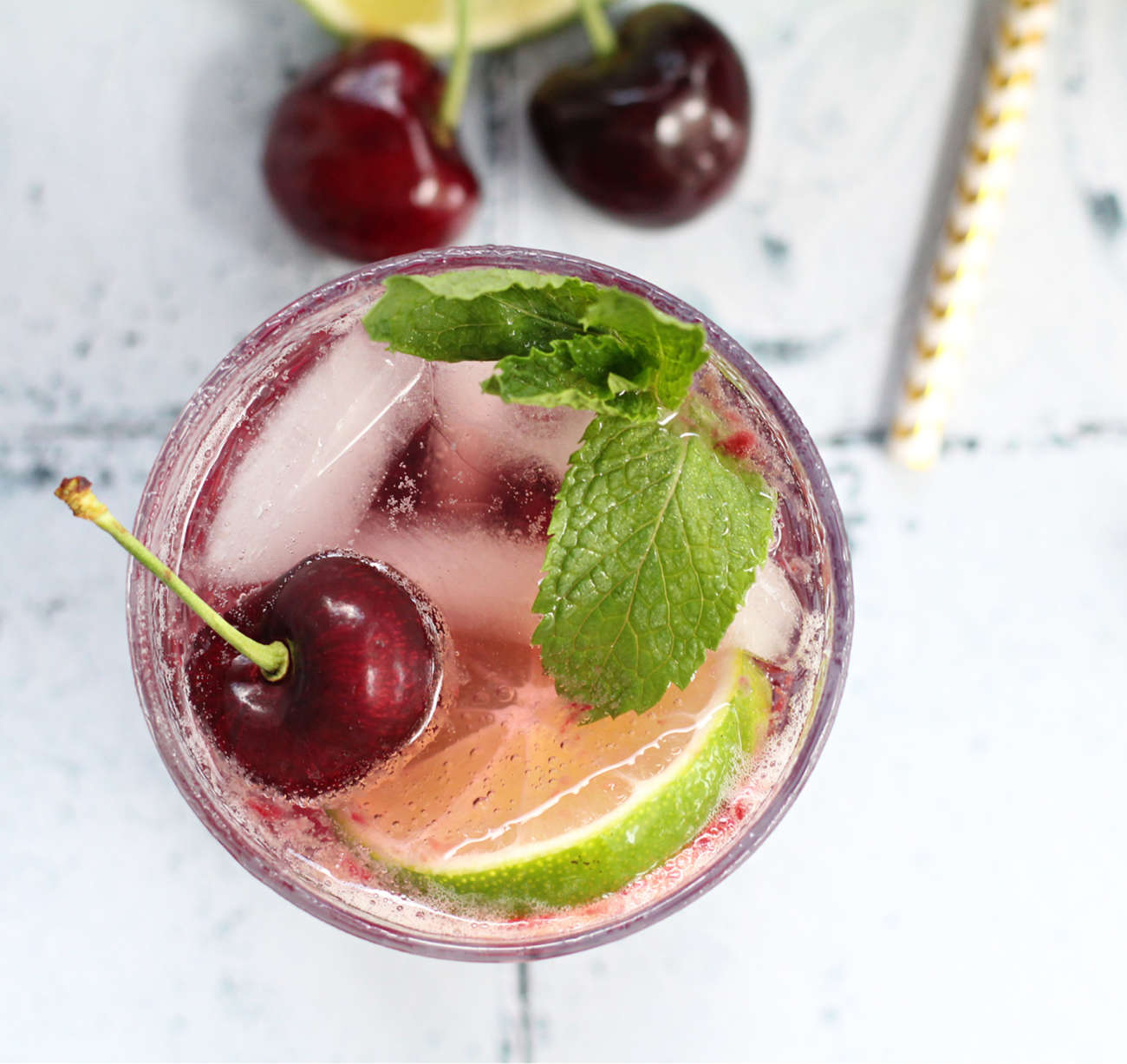 Ingredients
6 Dark Sweet cherries
1 lime
Ice
Sparkling water
Fresh mint leaves
Directions
In a glass, muddle chopped cherries using the back of a wooden spoon or a muddler until they are small enough to fit through a straw.
Clap the mint leaves together in your hand to release their scent and oils, then add them to the glass.
Squeeze the juice of 2 lime wedges into the glass.
Fill the glass with ice, and pour sparkling water.
Garnish with lime slices, extra mint leaves, and a dark sweet cherry.
Recipe created by Healthy Family Project for Superfresh Growers.