The sweet cinnamon and caramel flavors of Autumn Glory apple make it perfect for baked goods, especially these apple crisp muffins!
Click here for a printable recipe!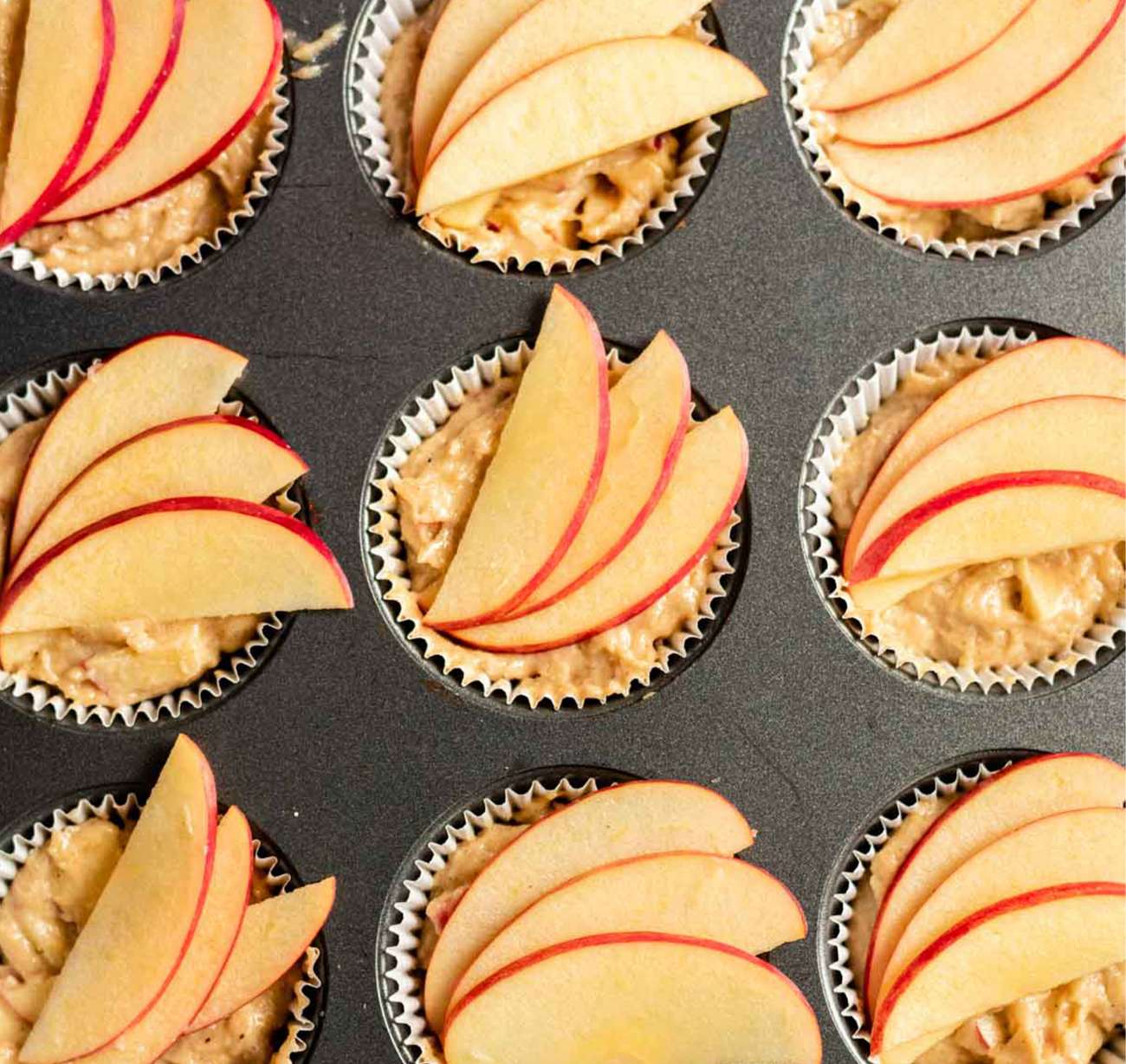 Ingredients
Muffins:
½ cup softened butter
1 cup sugar
2 eggs
2 cups flour
½ teaspoon salt
2 teaspoon baking powder
½ cup milk
1 teaspoon vanilla
1 ½ teaspoons ground cinnamon
¼ teaspoon ground clove
¾ teaspoon allspice
2 cups chopped Autumn Glory apples
Topping:
2 tablespoons light brown sugar
2 tablespoons all-purpose flour
½ cup old-fashioned oatmeal
1 teaspoon ground cinnamon
½ teaspoon allspice
1 tablespoon butter, chilled
2 Autumn Glory apples, thinly sliced
Directions
Core and chop 2 cups of apples
Beat the butter and sugar together
Beat in the eggs
Mix in the milk and extracts
Mix in the flour, spices, salt, baking powder
Fold in the apples.
Prepare the topping by thinly slicing 2 apples
Place three slices on each muffin
Make the oat crumble by mixing all the ingredients, cutting the butter in last
Sprinkle on top of the muffins
Bake at 350 for 25 minutes
Recipe created by The G & M Kitchen for Superfresh Growers.