Superfresh Growers hosted the first Superfresh Vaccine Clinic on Tuesday, March 23, 2021. In partnership with Yakima Valley Farm Workers Clinic, they were able to vaccinate 350 Superfresh Growers employees spanning across the company's farm, warehouse, and office teams. This was the first of a handful of vaccination clinics planned now that essential farm workers are eligible in Washington State.
The Superfresh vaccination clinic ran smoothly on Tuesday as buses of employees arrived throughout the afternoon at the Superfresh Growers headquarters in Yakima, WA. "We invited employees across our company- office, warehouse, farms-domestic and foreign workers," describes Chafeka Abdellatif, Human Resources Manager. "We offered a $100 incentive as well as a paid hour of PTO to cover the time taken during clinic. All the spots we offered were filled, and we still have a wait list. The demand exceeded supply of slots we had available and we look forward to hosting one or two more clinics in the coming months."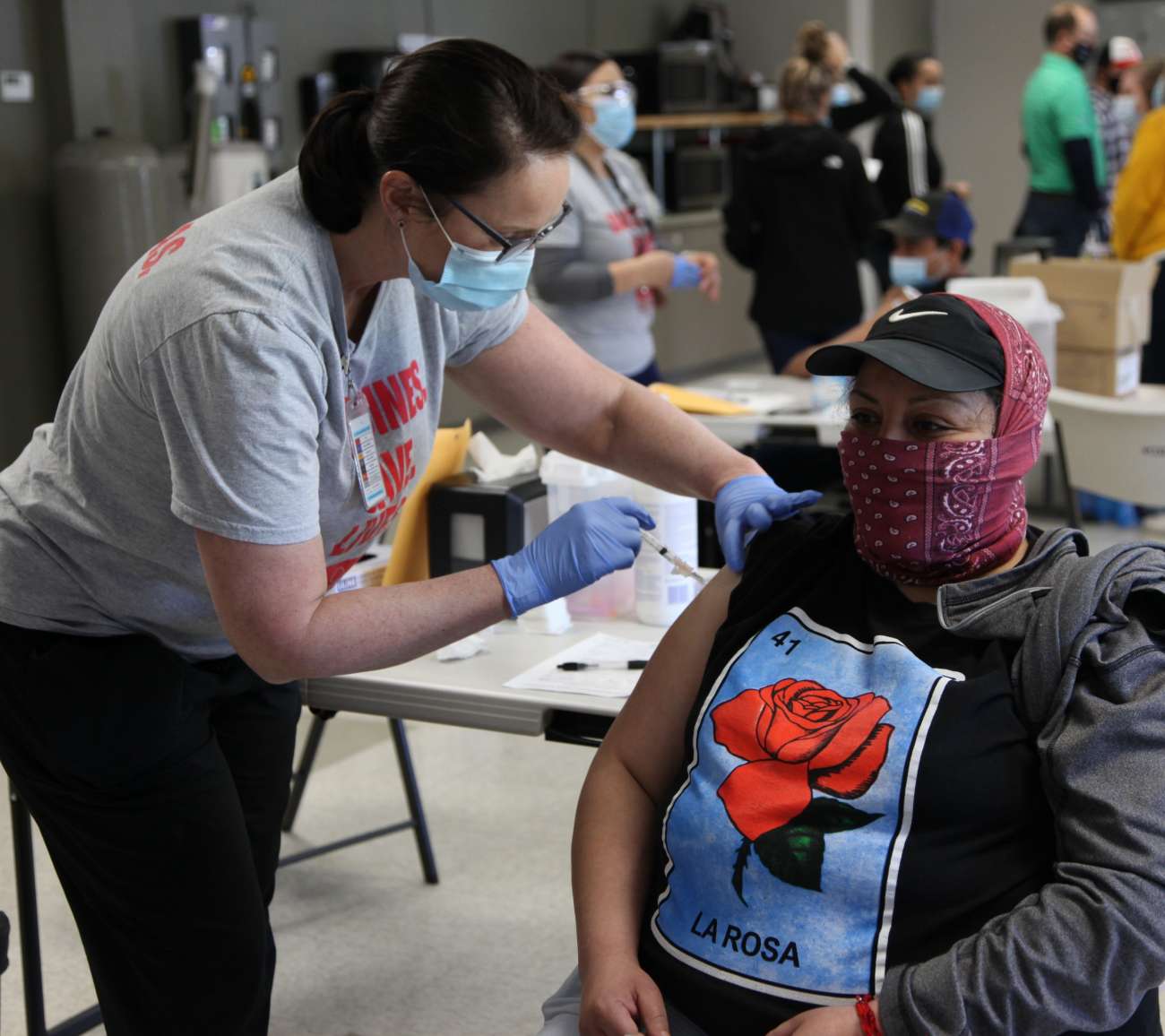 Superfresh Growers began planning in February once there was word of front-line workers becoming eligible. Agriculture, along with food processing, grocery stores, public transit, and corrections all became eligible in the most recent immunization push that was originally planned for March 22, and was pushed up to March 17, 2021.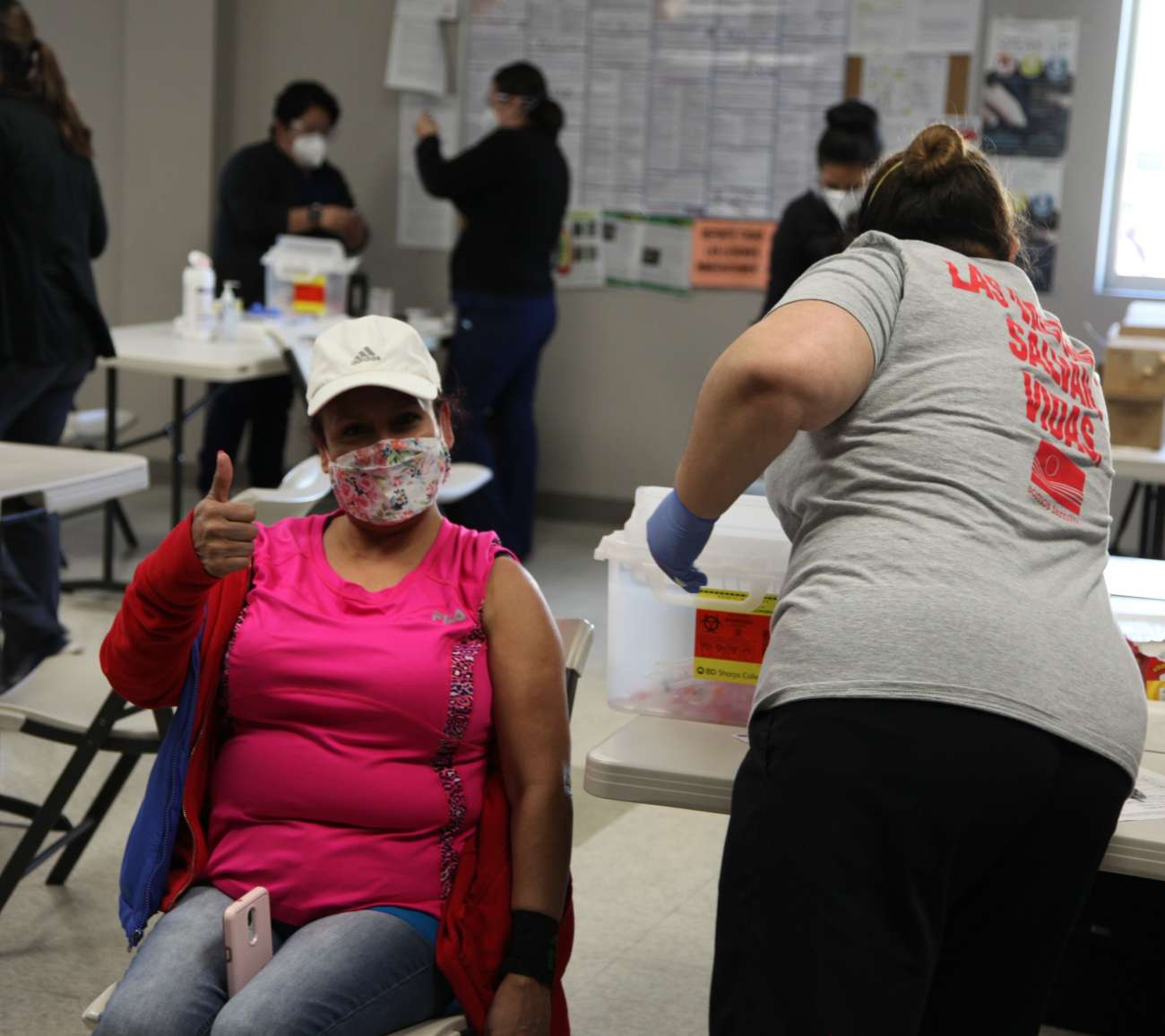 After a year of procuring PPE, installing barriers, increasing sanitation teams, and coordinating employee safety across multiple warehouses, the Superfresh COVID-19 team was able to switch gears and celebrate the turning of tides with the vaccination clinic. "I am so proud of Superfresh Growers for our leadership dealing with the COVID-19 pandemic this last year," says Derek Tweedy, Director of Food Safety. "It feels great to be one of the first companies to be able to offer an on-site vaccination clinic. This really speaks to having a culture dedicated to being the best in food safety and worker safety, including COVID-19."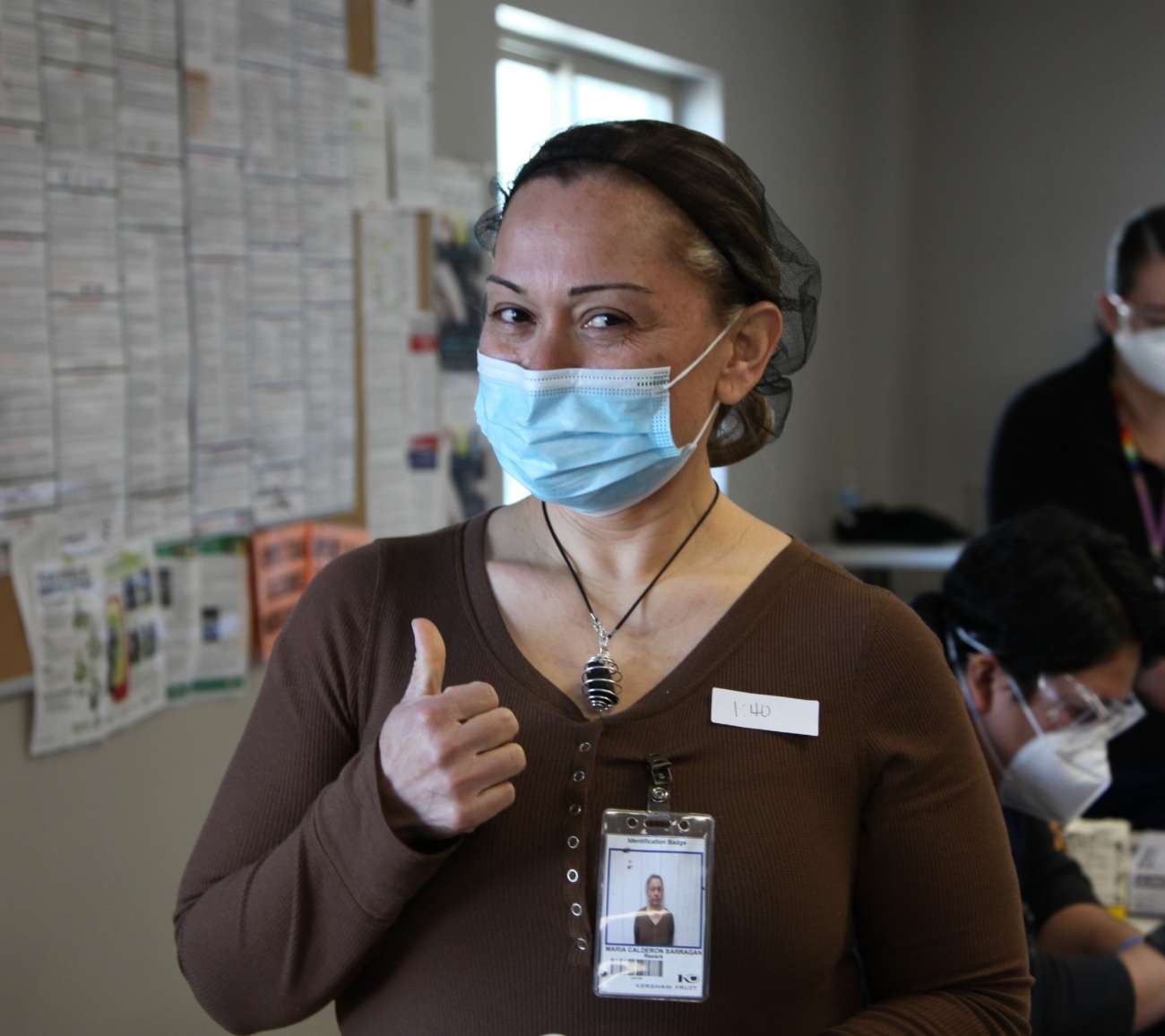 With demand exceeding supply, Superfresh Growers is coordinating future vaccination clinics. They look forward to be working with the state department of health and other agencies that have shared the goal of vaccinating our essential workforce. The vaccine incentives will continue for employees who are able to receive the vaccine from local clinics and pharmacies in the area.