Virginia Wade, U.S. Alpine Skier, and 16-year old Superfresh Athlete won multiple medals at the Special Olympic World Winter Games 2017 in Austria. She won both 4th and 5th place ribbons on the Giant Slalom and Super G courses.
The competitive week started on Sunday, March 18, 2017. The athletes warmed up on the mountain, getting to know the courses. After a busy day on the mountain, Virginia and the Special Olympics USA team celebrated at the Opening Ceremony. Jason Mraz, Helene Fischer, Austrian President, Alexander Van der Bellen, and Special Olympics Chairman, Timothy Shriver opened the ceremony. Performances radiated the message of inclusion. Shriver finished the ceremony reading the Special Olympics athlete oath, "Let me win, but if I cannot win, let me brave in the attempt." This oath is theme through-out the games, and is a mantra for the athletes.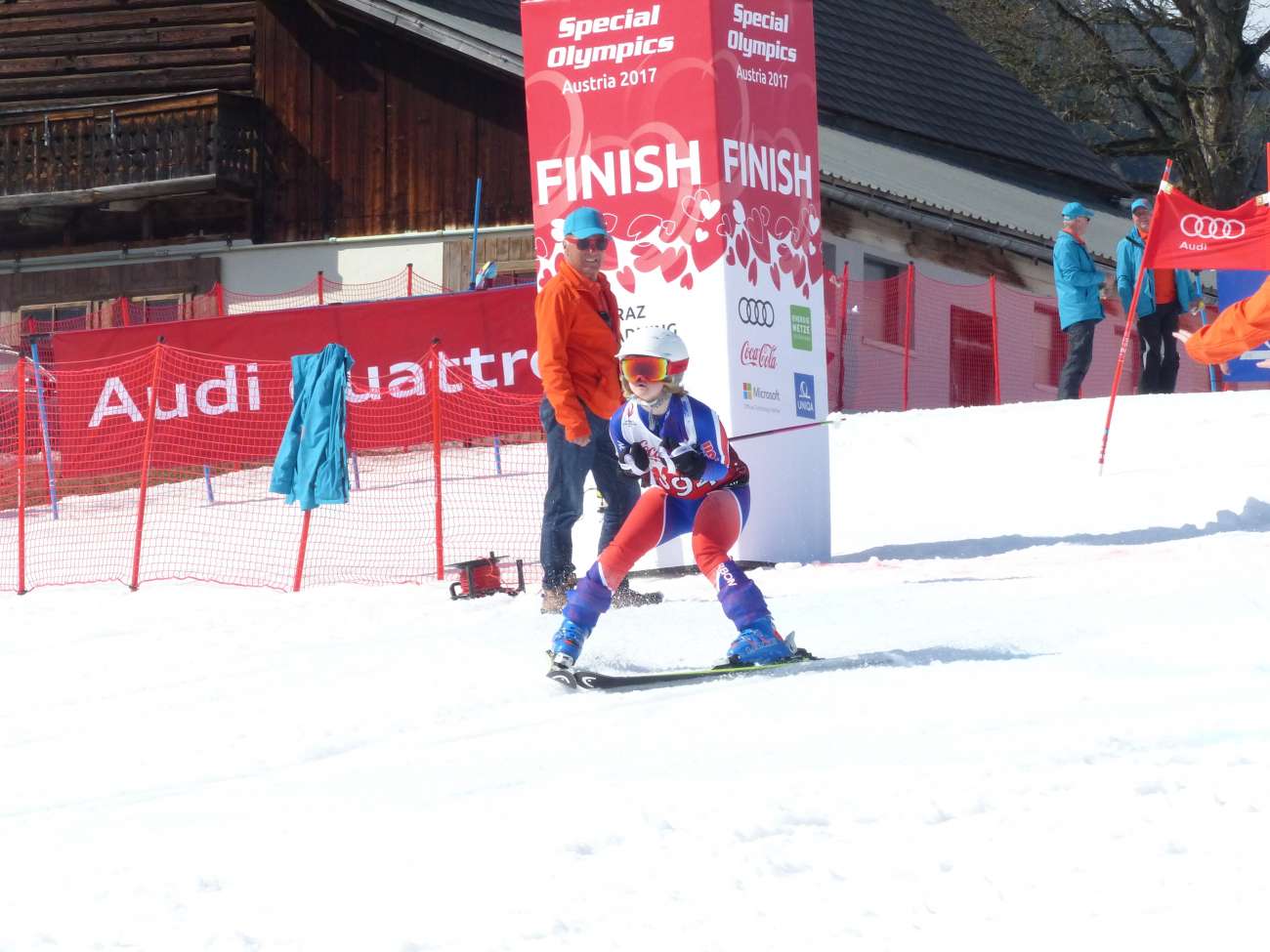 On Monday, Virginia competed on the Super G course, taking 4th place in her division with the time of 31.92 seconds. She was the first American athlete to receive an award. On Wednesday, Virginia raced in the Giant Slalom course, taking 5th place in her division with a time of 1 minute, 36 seconds.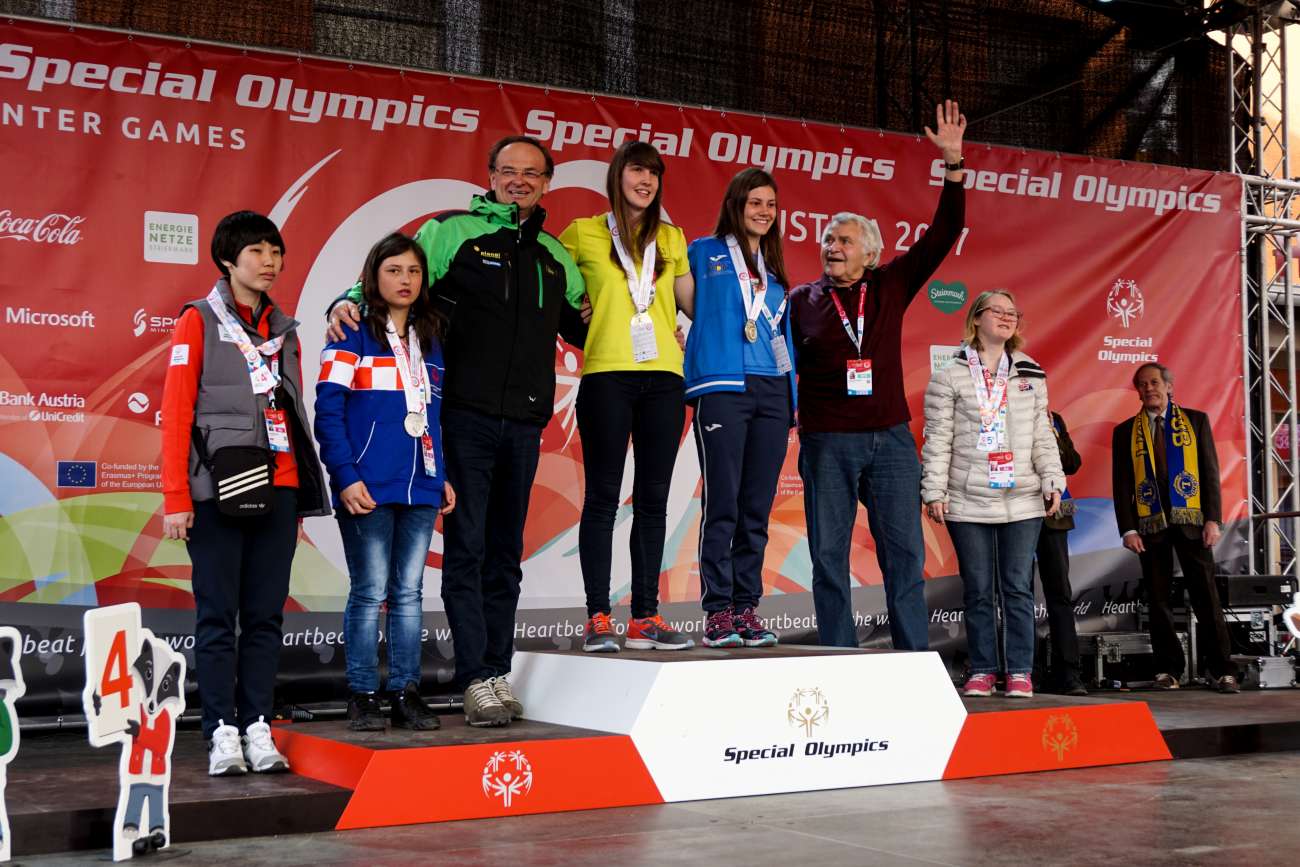 "The positive impact this journey has been on Virginia has been extraordinary. For a daughter born so different than the majority of people in her life to feel such joy, accomplishment, and capability is an enormous feat," writes Amy Martin, Virginia's mother. She continues, "As a mother watching her completely blossom among strangers from around the world was thoroughly enjoyable. Seeing her grow in independence from days without [parental] contact, and her reaction when she reunited with us was just pure lovely."
 "The way our entire community rallied to support her quest at the Olympics, and saw the amazing feat of her 4th and 5th placements as if they were gold, was nothing short of the impressive inclusion she has felt in our world of "Virginia can."
Virginia's older sister, Katie, has enjoyed watching Virginia grow in her Olympic journeys as well. "Virginia gets up every day, eats a bowl of cheerios, puts on her pink leather jacket and cowboy boots, grabs her sparkly purse and notebook, and conquers the day. She has spent the last twelve winters learning how to buckle up her own ski booths, and kick butt in the mountains! Now, she has raced as part of the USA Alpine team in the Special Olympics! She continues to exceed expectations, push boundaries, and inspire people every day. It's not disability, it's an ability, and I couldn't be more proud."
Virginia has truly inspired us all, and continues to inspire us with each new adventure she takes. "Let me win, but if I cannot win, let me brave in the attempt."