This summer, our team had the pleasure of mentoring and working with an amazing group of interns. This young group consisted of six members across five departments: Lily Lancaster, Accounting; Joey McKinney, Operations Division; Ryan Kershaw, Sales; Kieran Kershaw, Sales; Hayden Seaman, Logistics; and Fatima Lopez, Marketing. Joey, Ryan, Kieran, and Hayden are all studying business at Washington State University; while Lily is at the University of Washington majoring in accounting and fellow Husky, Fatima, is studying communications and American ethnic studies. During this eventful year, we appreciated their eagerness to learn and assist our teams in their daily operations.
Having all grown up in the tree fruit industry, and having family involved in it they were all excited to work in the internal side of the industry that most people do not see. Kieran and Ryan's family settled in Naches six generations ago and started what is now Superfresh Growers. Both have worked summers here throughout high school and college and got a head start on the inner-workings of the tree fruit business. On this topic, Kieran states, "My grandfather and dad introduced me to the industry and many people at Superfresh Growers have helped me to grow my education on it." When asked about working in fresh produce, Joey says "it really blew my mind learning how much thought and care goes into something as simple as a piece of fruit." Fatima, who has previously worked in other orchards, said "it is nice to see that the 'corporate' side of the company is so in tune with the agricultural side of things, it shows the effort and expertise they carry throughout their job."
This year, Kieran and Ryan are working as sales assistants, entering data in the system for orders and coordinating with transportation to make sure our fruit gets delivered safely and on time. Lily is helping keep the financial side of the company in check; she keeps up with invoicing, creating cash receipts, composing internal accounts, and helping with receivable and payable accounts. Joey makes sure our apple orders are packed correctly and on time. As cherry season came around, he switched roles towards allocating orders and verifying that our inventory is not oversold. Transportation coordination is the main task Hayden is assisting with, his days consist of communicating with dispatchers, truck drivers and other co-workers to send deliveries on time and as he puts it, "all while remaining fresh." Lastly, Fatima works alongside the marketing team, assisting with multiple presentations, digital marketing campaigns, putting together thank you items for customers and consolidating sales contact information.
When asked what this internship meant to them, they all responded with excitement about it being their first experience in the career they are pursuing. Ryan further discussed the opportunities an internship provides, "[to] develop and prove to others you might have what it takes to take on more responsibility in the future beyond your internship duties." Hayden was also excited about the relationships he acquired throughout his time here, citing the importance of having knowledgeable connections. These connections they made throughout the summer were an overwhelming highlight of their experience, as Lily describes it, "I think that there is a lot of camaraderie among employees." Kieran and Ryan stated their most memorable parts of the job were meeting with international customers for dinner and learning about the industry from their team managers. Fatima highlighted going to a charity golf event and meeting some customers as one of her most notable experiences.
Besides the technical skills they learned that specifically apply to their careers, they also noted the lessons they will apply to their daily lives. Hayden was grateful to have been exposed to different types of leadership, stating "I could utilize what they've shown me in order to craft my own methods/techniques." Problem solving was part of Joey's and Fatima's main takeaways, they both discussed the importance of having multiple idea inputs and proposed solutions in order to work more efficiently as a team. Ryan stated that seeing the hard work everyone puts in and how it translates into respect, made him more humble and patient. Finally, Kieran focused on the relationship skills he developed throughout his time here as something he will apply to his daily life.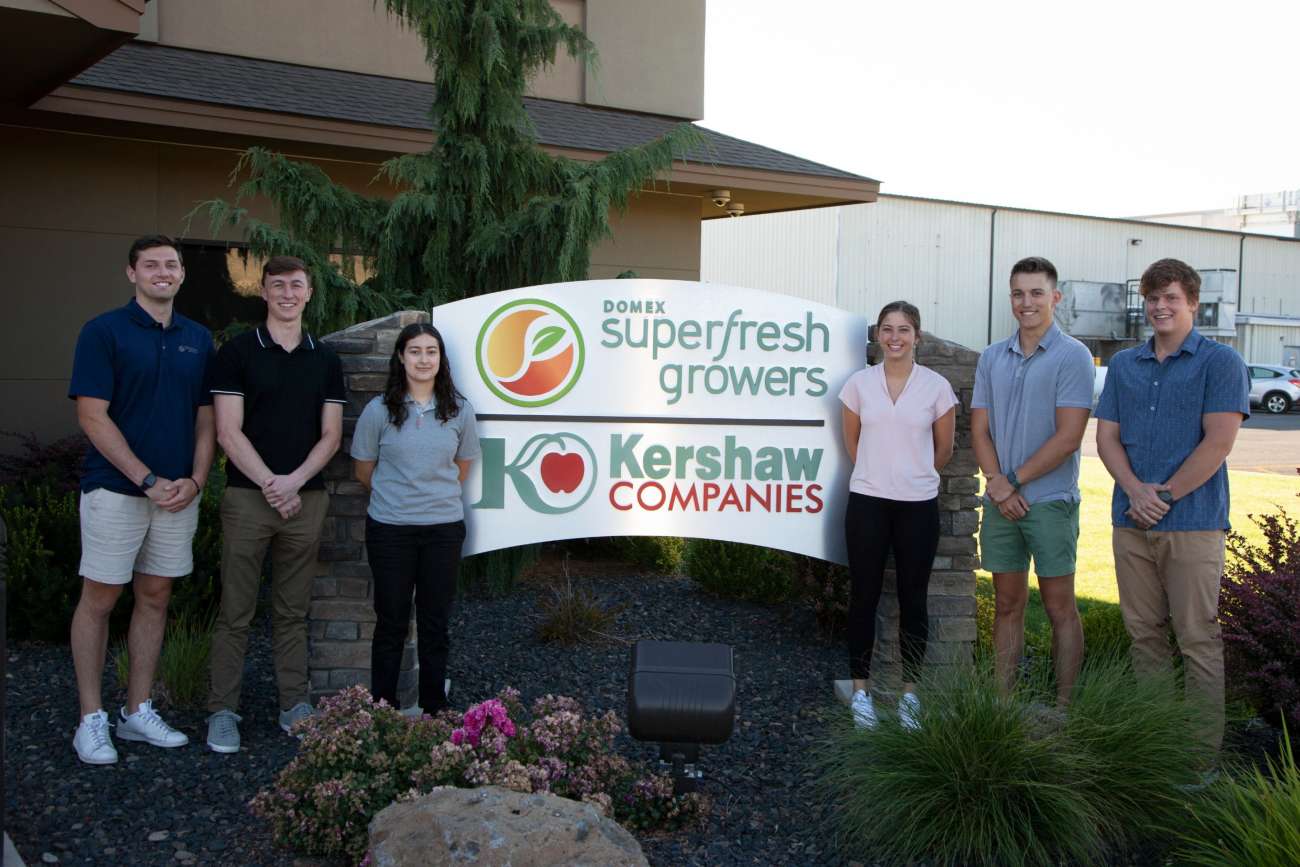 This group is an extremely active group. Many of them enjoy exercising by either doing workouts, such as Ryan and Fatima, or doing more recreational activities such as Hayden with hunting or Lily with hiking. Hayden also enjoys traveling and experiencing new lifestyles and cultures. You'll find Kieran and Joey on the green, trying to get some hole in ones. Fatima also likes to spend her time collecting sneakers and playing or watching basketball. Ryan loves a slower day where he reads a good book, watches a movie, or listens to a podcast. They all also enjoy spending time with their families and friends outside of work.
After college, they all have different sets of goals they want to achieve in their lifetime. Lily hopes to work in public accounting, and then transition towards non-profit work or the FBI, and eventually start a family. Joey hopes to work in something that he is passionate about and brings him happiness; he also aims to work in an environment surrounded by others with similar ambitions. Ryan hopes to work in the family business as the 6th generation of Superfresh Growers, travel, and eventually raise a family. Kieran aims to find the part of the Superfresh Growers business that he is most passionate about, and work at this successful company doing something that he enjoys. Hayden takes a simpler approach to his goals, stating he focuses on what he can control, while also aiming to eventually operating a business at a high level or owning a business. Lastly, Fatima is looking forward to travelling after university, obtaining a job that does not feel like work, and eventually transitioning towards community event managing.
We are extremely grateful to have had this wonderful group of interns and everything they could help us with during this memorable year. Thank you all for letting us pass on our knowledge to you, the future generation.