Yield: 4 - ½ to ⅔ cup portions
Skill level: Easy
With 2018 quickly approaching, we've teamed up with Aysegul Sanford of Foolproof Living to bring you a tasty and easy breakfast that will help you reach those New Years' resolution goals.
"This vegan and gluten-free overnight apple muesli takes 10 minutes to prepare and makes a healthy, nutritious, and filling breakfast that you can serve your family," writes Sanford.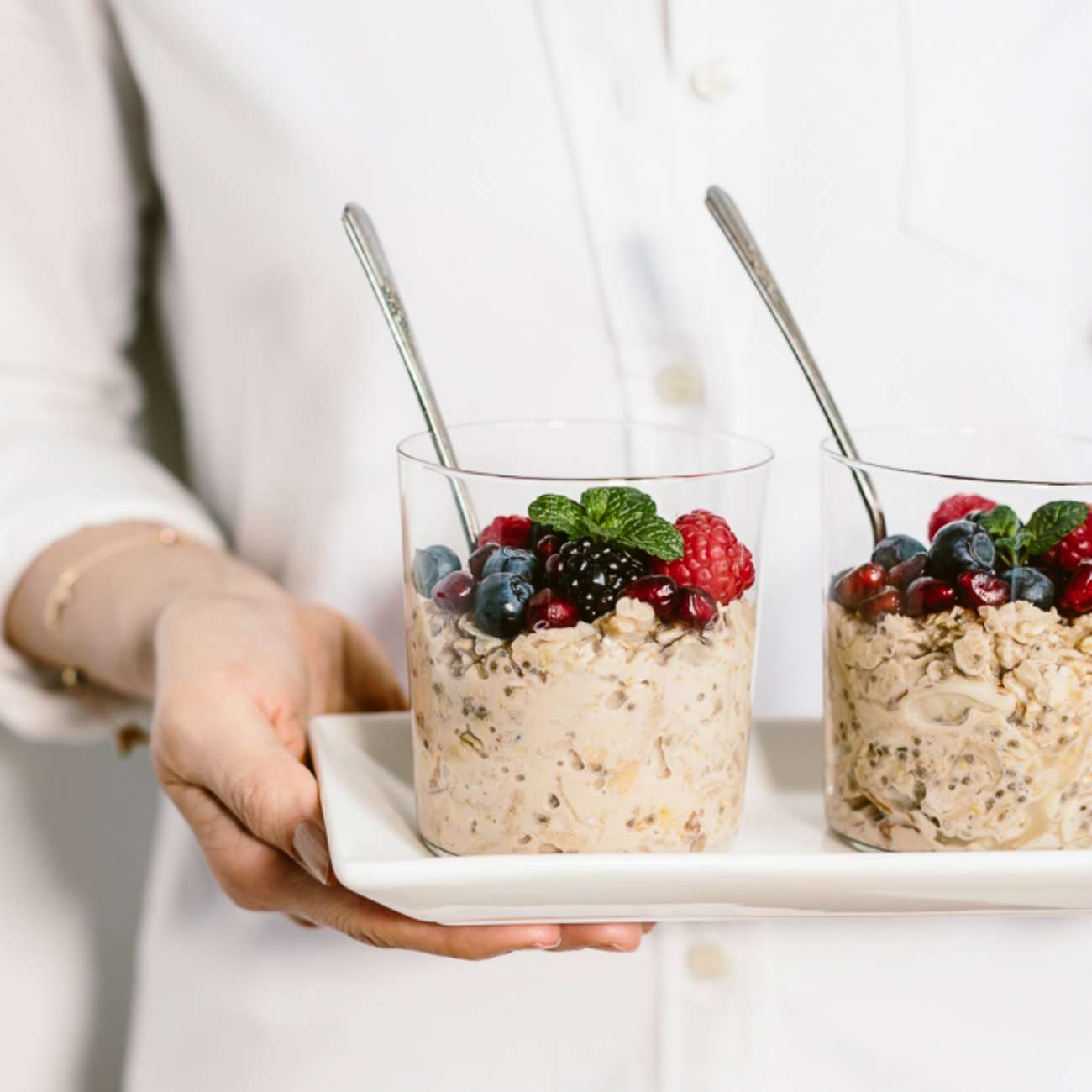 INGREDIENTS
2 Autumn Glory apples, peeled and shredded
1 cup ground oats,
2 tablespoons chia seeds
2-3 tablespoons (or more) sliced almonds
1 cup unsweetened almond milk
⅔ cup unsweetened almond yogurt (or your favorite)
2 tablespoons maple syrup
½ teaspoon ground cinnamon
½ cup mixed berries (or any other seasonal fruit)
A few fresh mint leaves as garnish 
DIRECTIONS
Place the shredded apples, oats, chia seeds, sliced almonds, almond milk, almond yogurt, cinnamon and maple syrup in a bowl. Mix to combine.
Cover and refrigerate overnight.
When ready to eat, divide the muesli into 4 bowls, top them with berries and garnish with fresh mint leaves.
Note
This recipe serves 4 people in ½ to ⅔ cup portions. If you are serving for a crowd, feel free to double the recipe. As long as it is kept in an airtight container and in the fridge, this muesli will keep fresh up to 3 days.