Yield: 2 Servings
Skill level: Easy
Simple, easy and full of flavor. This summer side dish takes minutes to prepare and will complement your summer adventures. Home chef and featured on the Food Network, Shannon Feltus of Urban Farm Foods designed this recipe for the busiest of home cooks. Shannon describes it as the "perfectly simple all purpose go-to summer side." We agree! Plus, this dish is paleo friendly and gluten free.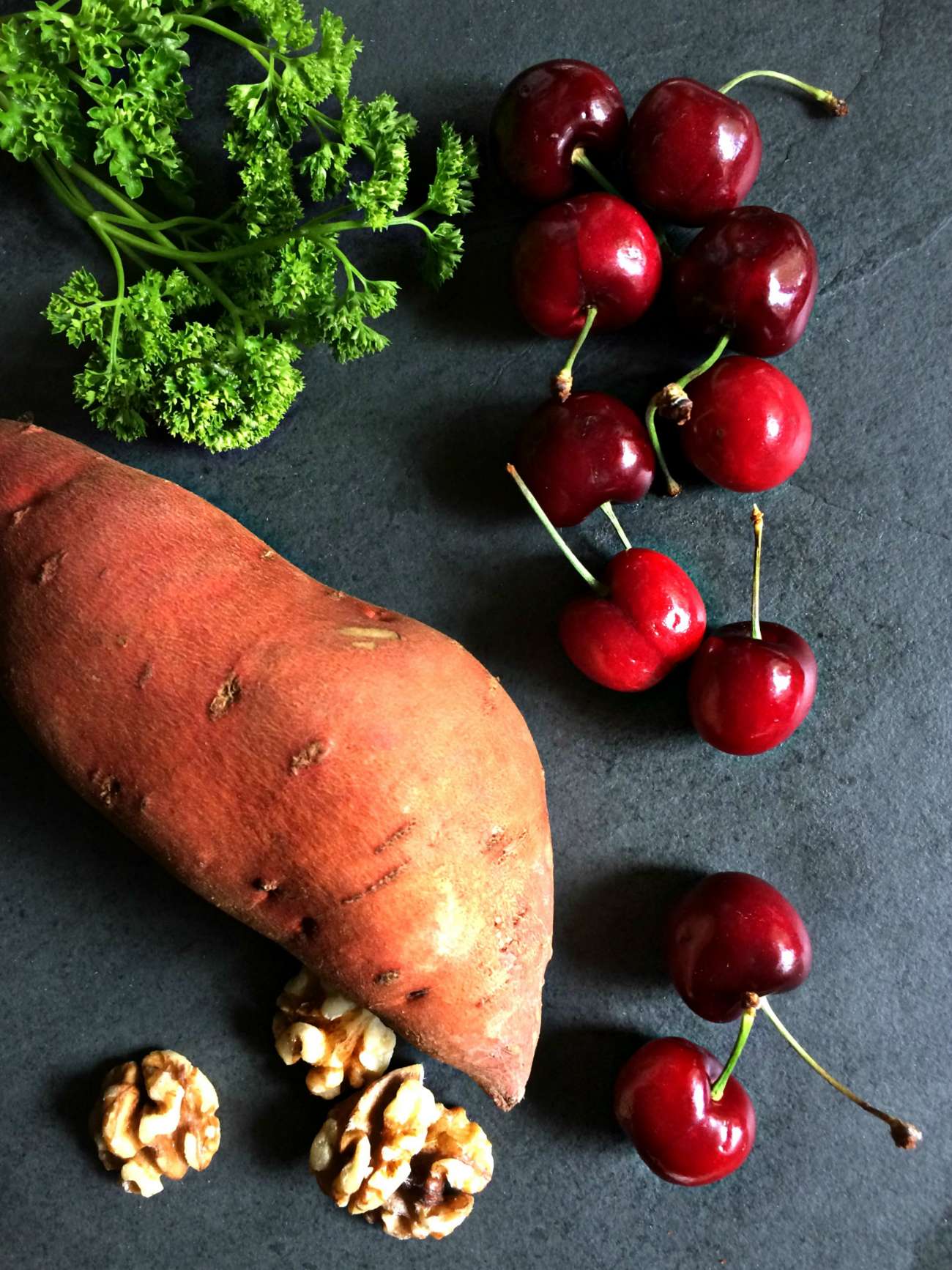 Ingredients:
1 cup pitted cherries 
2 large sweet potatoes 
¼ cup whole walnuts 
1 bunch fresh parsley 
Olive oil
Salt and pepper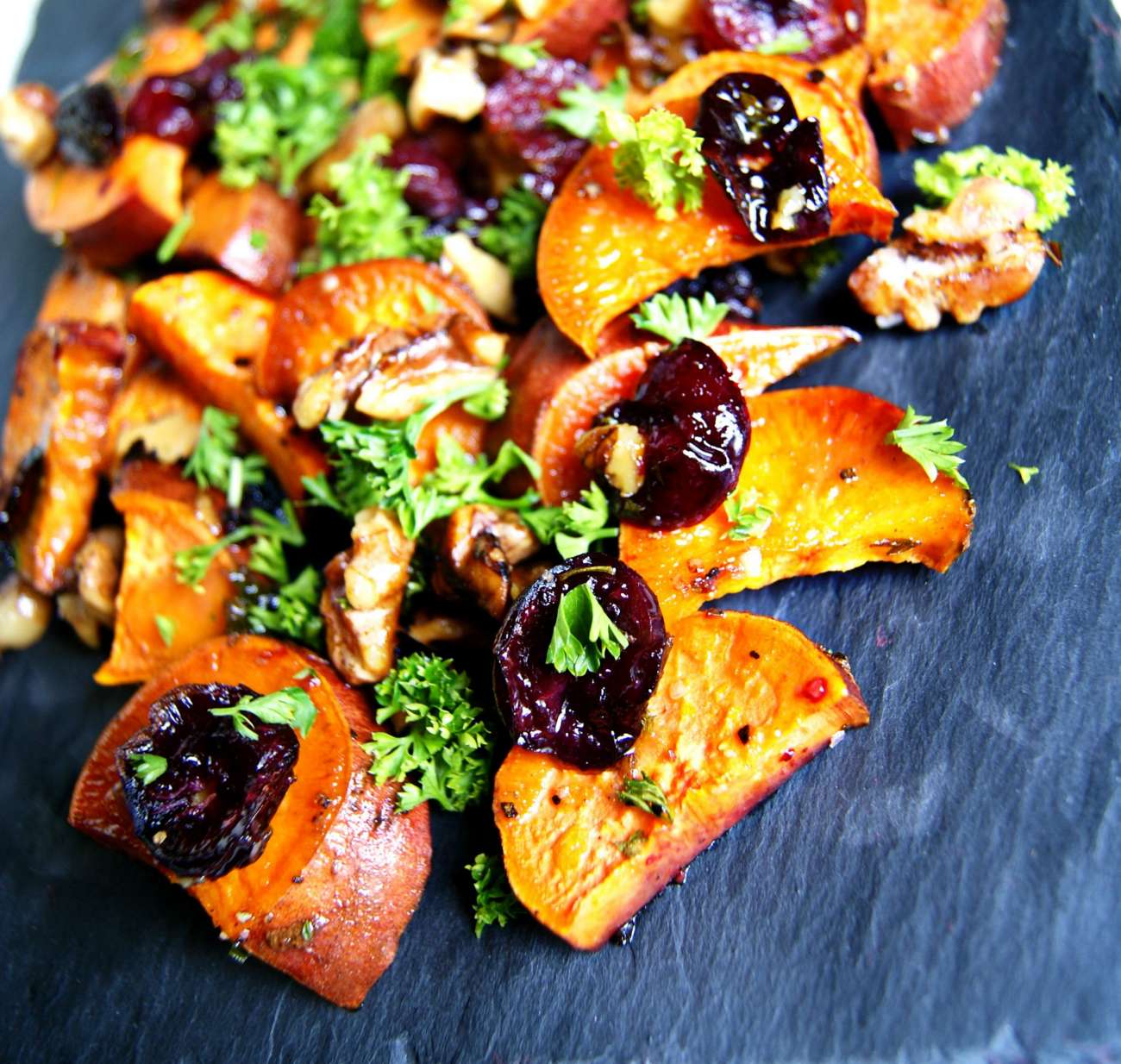 Directions:
Pre-heat the oven to 400°. 
Chop sweet potatoes into ¼ inch chunks and arrange on baking sheet. Cut cherries in half, and coarsely chop walnuts. Add both to sweet potatoes. Drizzle with olive oil and sprinkle generously with salt and pepper. Chop parsley, adding half now, and reserving half for garnish before serving.
Bake at 400° for 20 minutes, or until potatoes are fork tender when poked. Plate, garnish and serve hot or cool!  
Health Tip:  
Eating one cup of cherries is less than 90 calories, and counts for 12% of your daily fiber!