Yield: 1 loaf
Skill level: Easy
We all love a classic banana bread recipe, but this one is over the top amazing! With the addition of Dark Sweet cherries and cocoa, it's next-level amazing!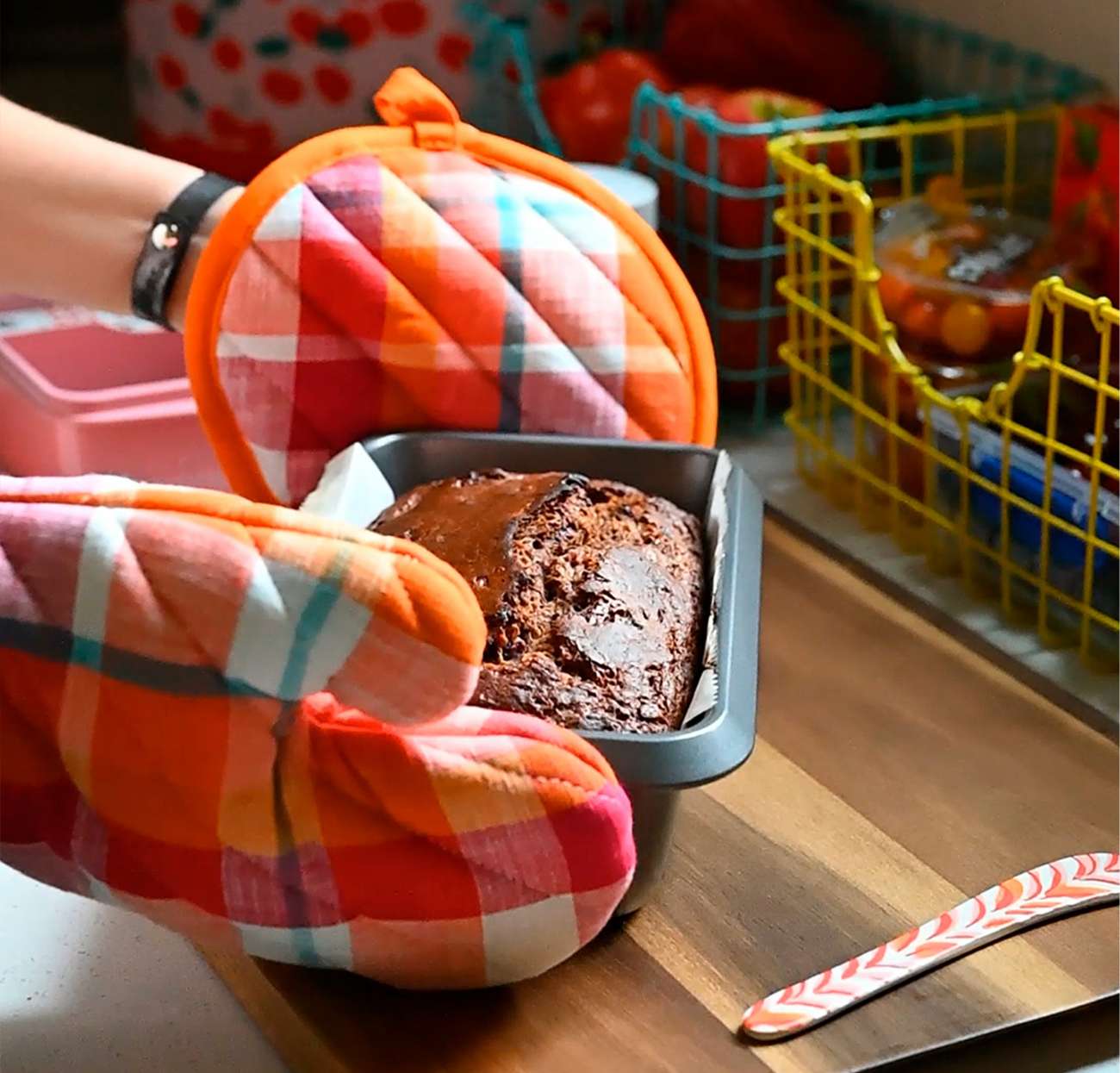 Ingredients
2 small ripe bananas
5.3 oz black cherry yogurt (or sub vanilla)
1 teaspoon vanilla extract
2 eggs
½ cup honey
1 cup diced dark sweet cherries (approximately 12-14 cherries)
2 tablespoons cocoa powder
1½ cups + 3 tablespoons all-purpose flour
1½ teaspoon baking powder
½ teaspoon sea salt
Directions
Preheat oven to 375°F
In a large mixing bowl, mash bananas with a fork until they are gooey and liquid-like.
Add eggs, vanilla, honey, and yogurt. Whisk until everything is well combined and there are no lumps. Then stir in the cherries.
Slowly stir in the dry ingredients: cocoa powder, flour, baking powder, and sea salt and mix until just combined.
Pour batter into a greased loaf pan and distribute evenly.
Put into the oven and bake for 60 - 65 minutes, or until the top is golden brown and a toothpick comes out clean.
Let it cool for at least an hour before slicing.
Optional: Top with chocolate nut butter for extra chocolatey goodness!
Schmear with chocolate nut butter (optional, but HIGHLY encouraged!).
Recipe created by Eat the Rainbow Kids for Superfresh Growers.