Yield: 8-10 Tacos
Skill level: Easy
Spice level: Medium
Sweet and spicy cherry salsa crowns these tacos, creating a fresh summer seasonal spin to black bean tacos. The salsa tastes great (maybe even better) the next day, so this is a great recipe to prep ahead.
Time: 30 Minutes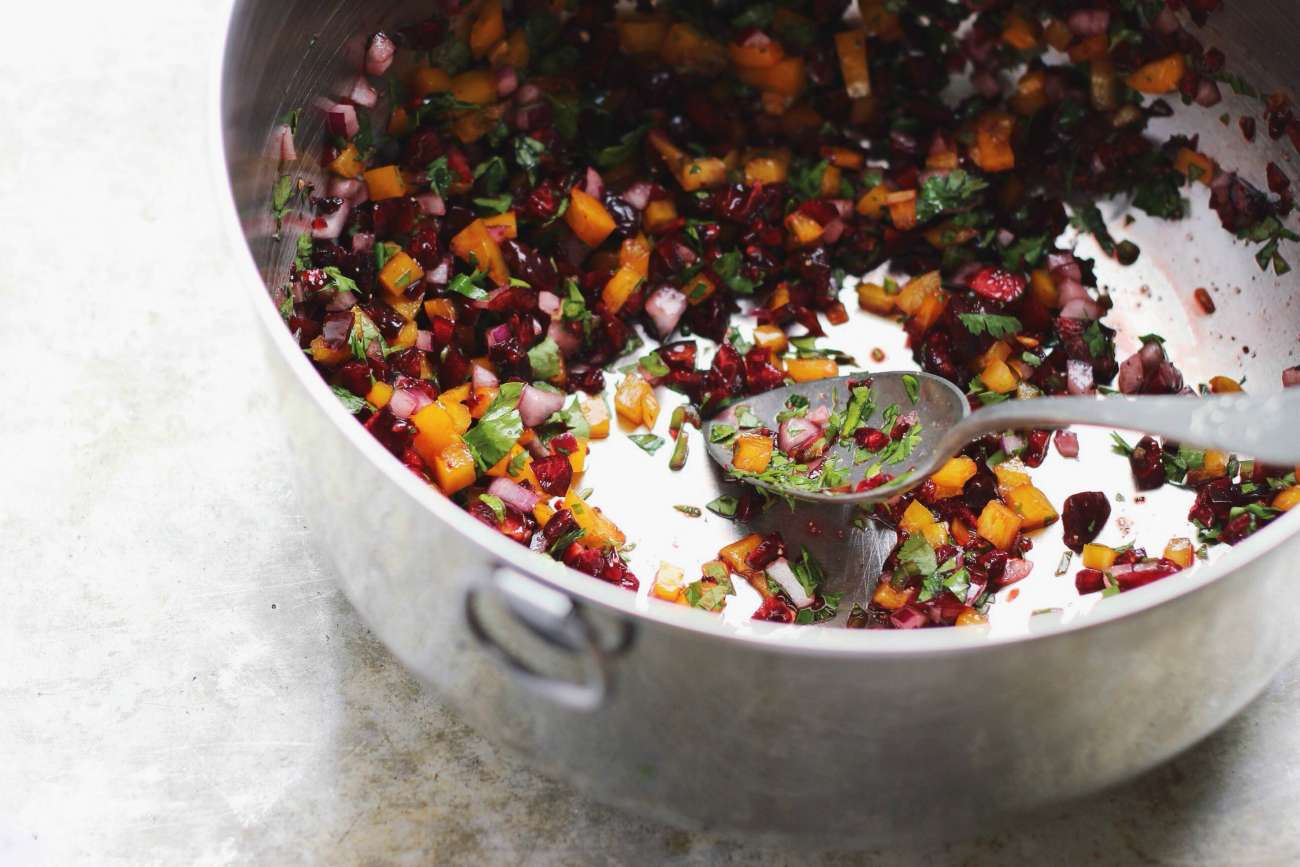 Sweet + Spicy Cherry Salsa Ingredients:
1 cup pitted dark sweet cherries
1/2 yellow or orange bell pepper
½ jalapeno pepper
½ small red onion
large handful cilantro
large handful parsley
½ lime, juiced
salt + pepper, to taste
Finely dice the cherries, bell peppers, jalapeno peppers and onion. Finely chop the cilantro and parsley. Then toss all of the ingredients with the lime juice and pinch of salt and pepper. 
TIP: if you're short on time, pulse all of the ingredients together in a food processor.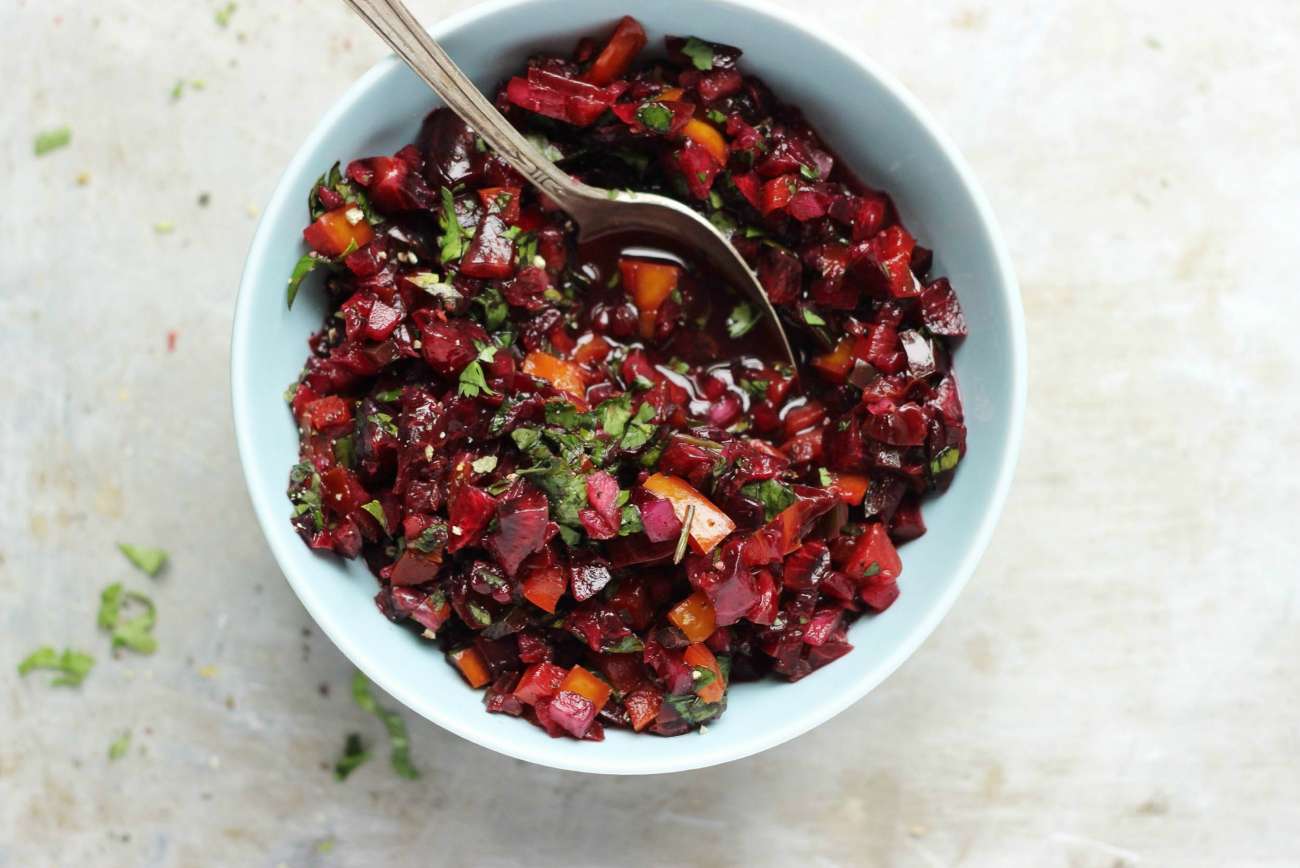 Taco Ingredients:
2 tablespoons olive oil
1 small onion, diced
4 cloves garlic, minced
½ teaspoon sea salt
½ teaspoon black pepper
½ teaspoon cumin
2 cans no salt added black beans, rinsed
¼ cup water
8 – 10 hard or soft shell corn tortillas
Greek yogurt
In a sauté pan heat the olive oil on low and cook the onions for 5 minutes. Then add in the garlic, salt, pepper and cumin, stir and cook for another 3 minutes. 
Next turn up the heat to medium and add the beans and water; stir and simmer until most of the liquid has evaporated.
Serve in a corn tortilla with a dollop of Greek yogurt, and the Sweet + Spicy Cherry Salsa, enjoy!
Created for Domex Superfresh Growers® by With Food + Love.